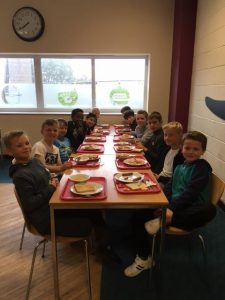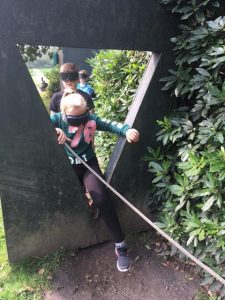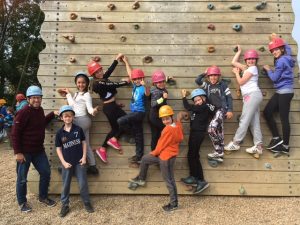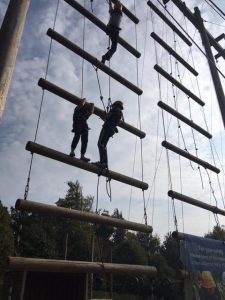 After lots of running around during last night's evening activity, the children went back to their cabins and got ready for bed. Lights were out by half 9 and the teachers were amazed as they didn't hear a single peep out of the children all night; this could be a record for the most soundless sleepers we've had at Windmill Hill over the years!
Some of today's activities have included canoeing; the children learned some basic techniques to help them steer in the water and then engaged in many fun games. Lots of the children enjoyed purposely capsizing their boat so there was lots of laughter! The children have also taken part in Jacob's ladder – a giant ladder made from logs where you have to work as a team to climb as many of the 'steps' as possible. At Windmill Hill, they also have a sensory trail where the children are blindfolded and then a member of PGL leads them around a course where their senses of sound and touch are heightened which can make their imaginations run away with them!
Tonight, for our evening activity, we have a human game of Cludeo where the children will make their way around the site meeting PGL staff dressed in costume who may be willing to share clues.