It's been a busy couple of weeks in Year 1!
We have been continuing our learning about the Hungry Caterpillar. We used our colour-mixing skills to make mini caterpillars and his fruit and vegetables. What amazing artists we have in Year 1!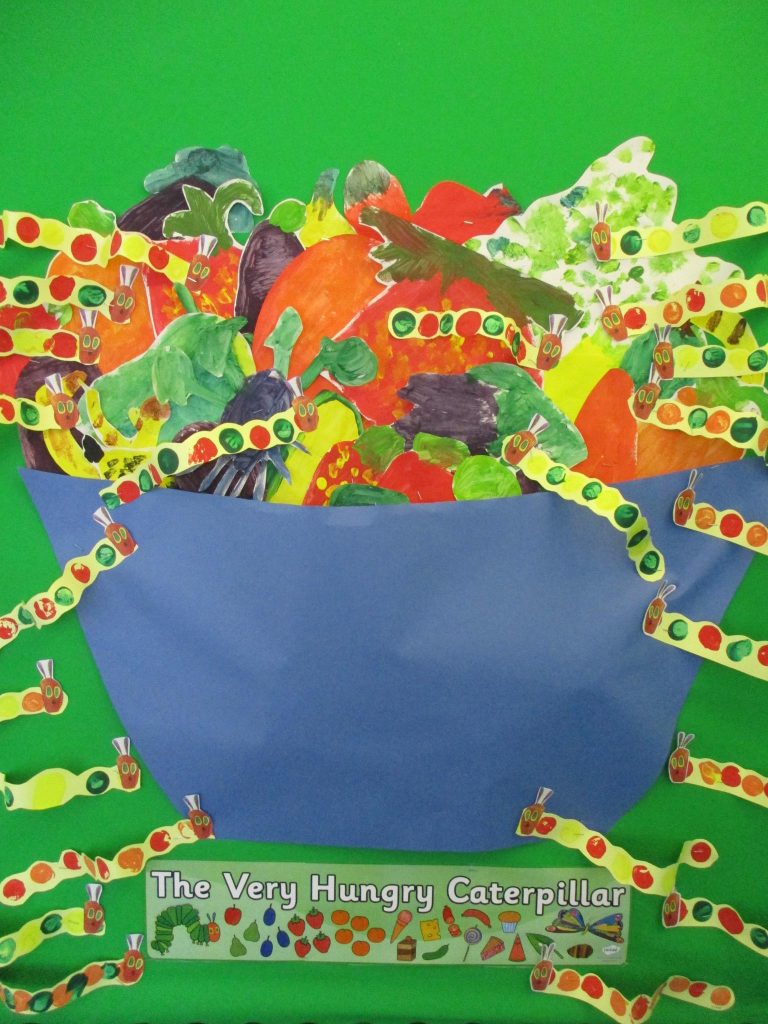 The children have continued to explore the different animals which might like to live in our outside den and over the past couple of weeks have discovered some black and white fur and some animal bones! What might the animal be? Maybe your child might like to draw a picture of the animal they might think it is and bring it into school? In maths, we have been learning about halving and doubling and we are continuing to practise our counting in ones all the way up to 100!
It's been great to see so many of the children accessing and enjoying Bug Club at home. Don't forget your log-in details are in your child's log book. We look forward to meeting with you all at parent's evenings later this half term.
Year 1 Team