Evacuation Day
What a success Evacuation day was; the children looked brilliant in their WW2 style clothing and their learning was enriched through various activities throughout the day.
| | |
| --- | --- |
| | |
| | |
We began the day with 'Evacuation Lottery' where the children chose numbers which correlated to details such as their first name, surname, home town and place of evacuation. The children took on this identify for the day and wrote their new details onto an identity tag.
Singing kept morale high during WW2. During the morning, all of year 6 gathered together to sing 'We'll Meet Again' by Vera Lynn. We also looked at the lyrics and considered what might be meant by phrases such as 'till the blue skies chase the dark clouds far away'. We also sang 'Run Rabbit' and learned about the alternative meaning to this song which took the mickey out of the Nazis.
To understand what evacuees must have felt like, the children took part in some freeze frames using pictures from WW2 as inspiration; the children had to say what they'd be thinking and feeling if they were in the shoes of an evacuee. This helped us to gather some ideas for postcards which they wrote 'home'.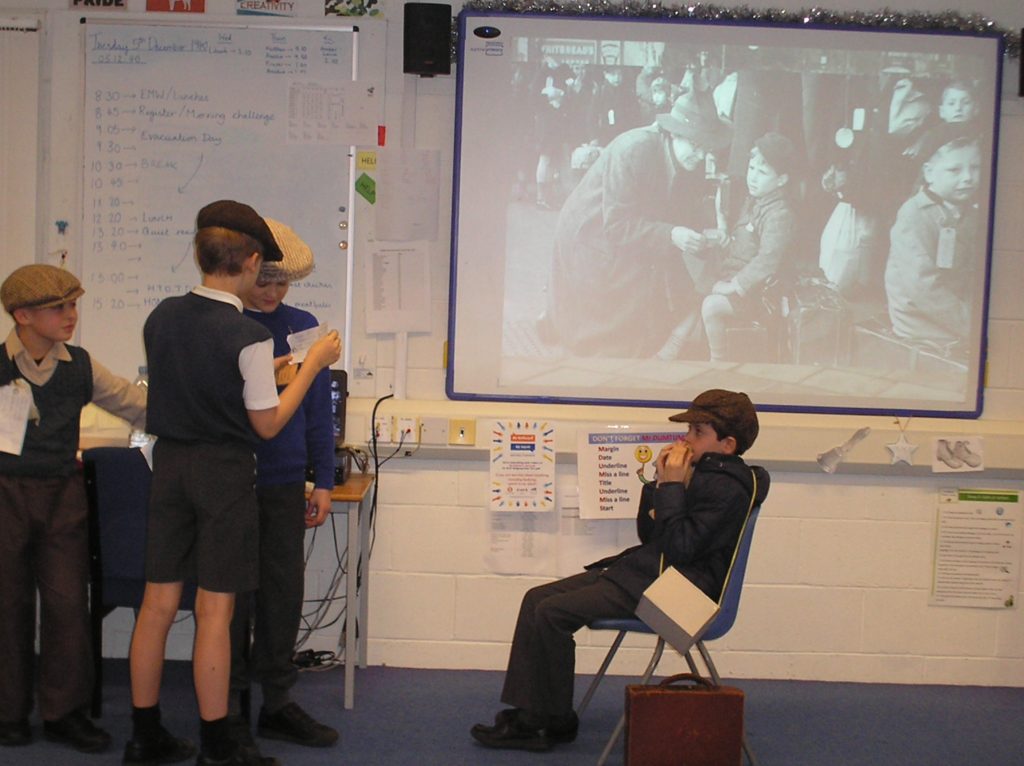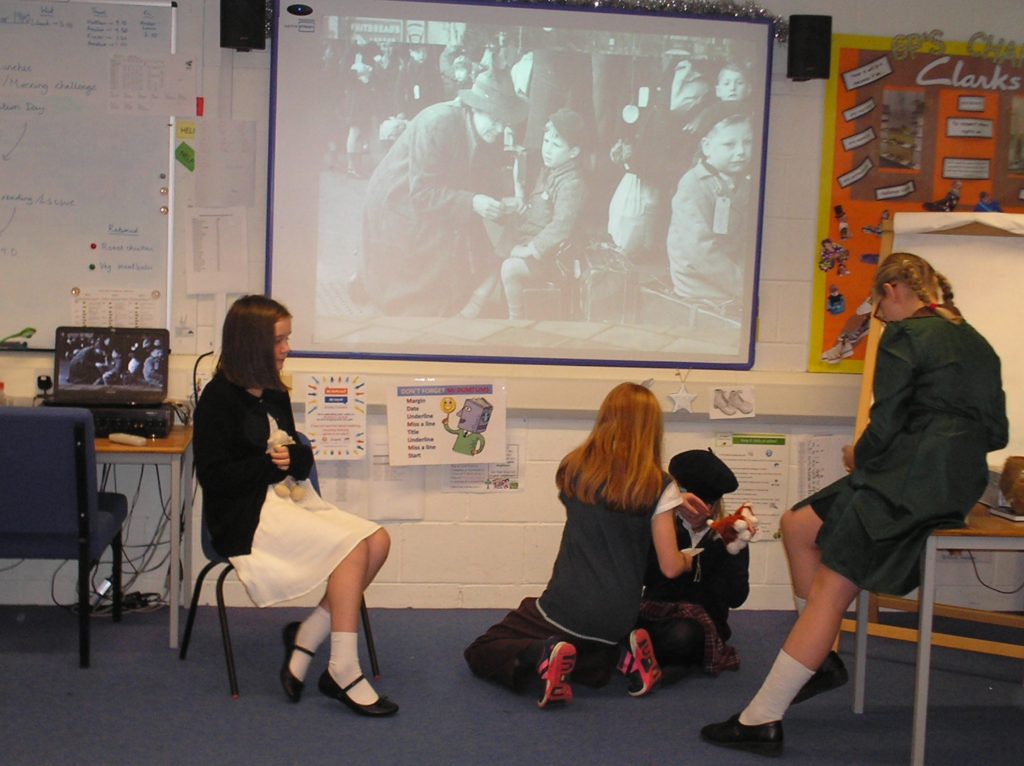 Entertainment in 1940 was very different from today. The children learned how to play a couple of different old-fashioned marble games; it was very enjoyable whilst also being rather competitive! Who'd have thought they could have so much fun without an X-box in sight!?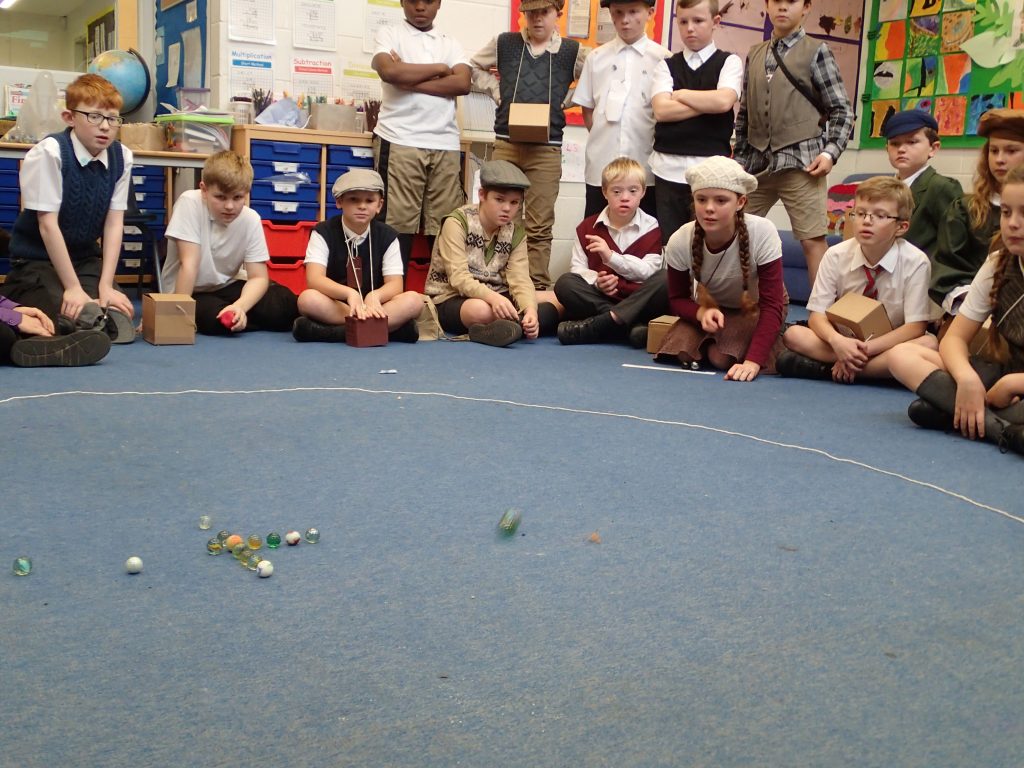 Children were evacuated to countryside locations which would have looked very different to the big cities they were used to. For some children, this was their first time seeing such lush fields and cattle. The children learned some watercolour painting techniques to create a picture inspired by countryside photos. We were so impressed by the children's observational skills –it's hard to tell apart the photos from the children's paintings!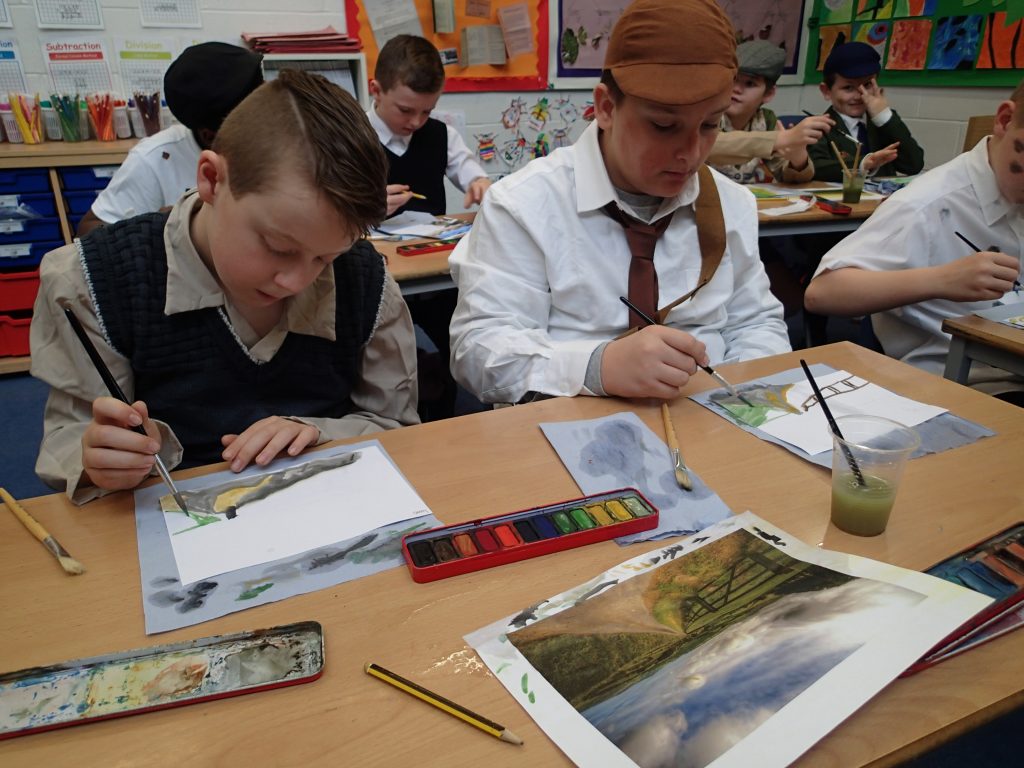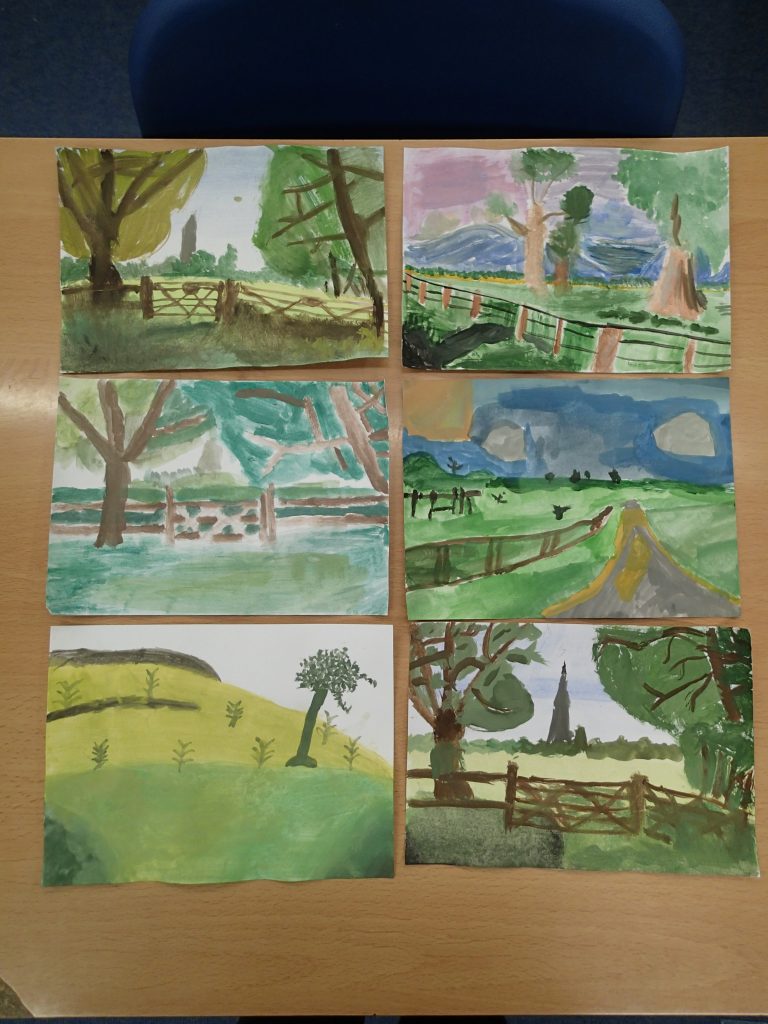 Other activites throughout the day also included reading a special WW2 edition of our 'First News' paper and answering some quiz questions.
At one point during the day, we sounded the air raid siren loudly. As an emergency procedure, we evacuated to the cloakrooms and turned off the lights just like they would have done during the Blackout. The children said it was quite scary knowing that the German airforce, the Luftwaffe, could be potentially dropping bombs!
To top off our learning, the following day we had some very special visitors in school – Mr and Mrs Hedgecock and Mr and Mrs Collier. They were evacuated during the war and answered lots of questions which the children had written; it was so interesting hearing about their first-hand experiences. Thank you so much for joining us for the afternoon.
We hope that the children have been sharing their learning about WW2 at home as they should have gained a wealth of knowledge in this thought-provoking topic.