Frozen Kingdoms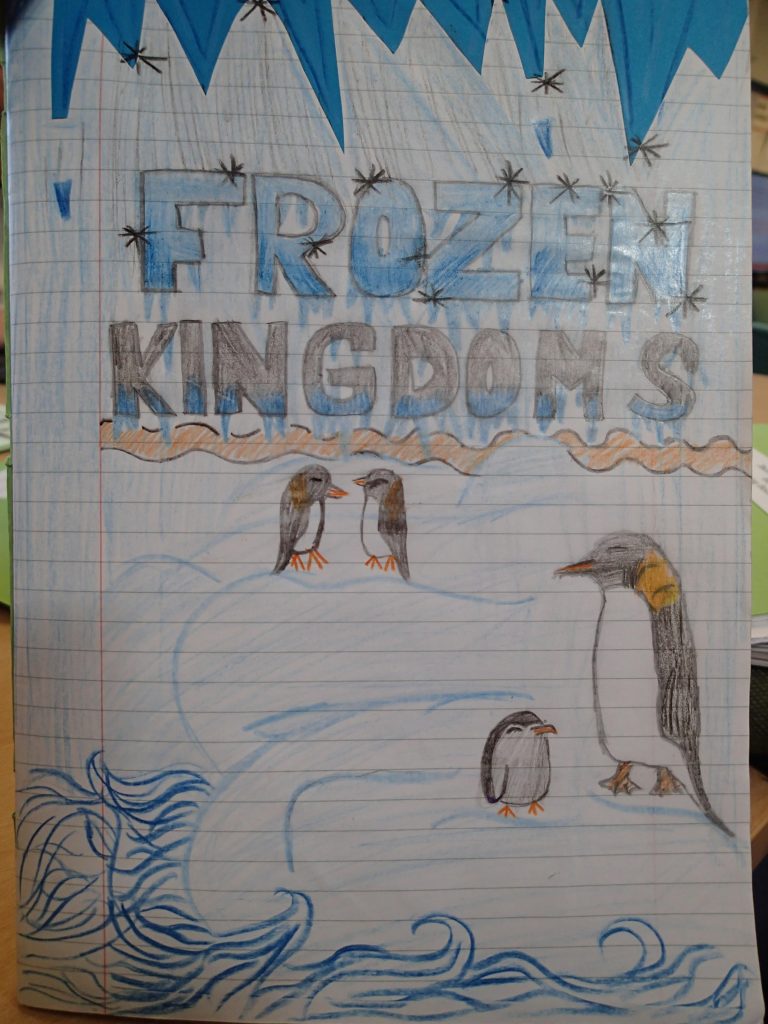 Our first Spring project, Frozen Kingdoms, has just come to an end and we'd love to share some of the children's learning with you. The children have loved learning about conditions in the Polar Regions, the animals which live there and also about some of the explorers who have dared to venture in these harsh conditions.
Geography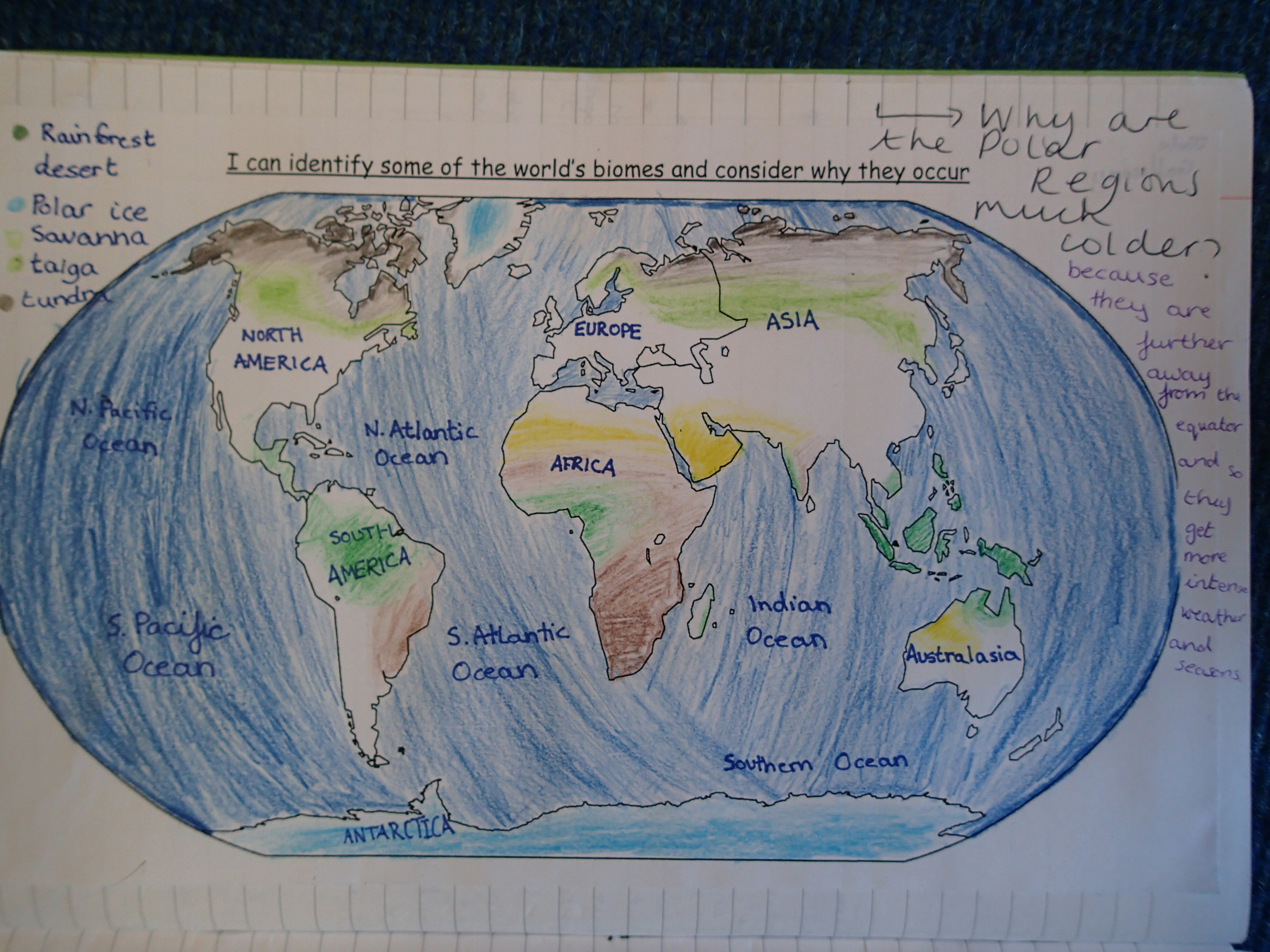 The children identified where the Polar Regions are on our Earth; some were surprised to find that Antarctica is actually a continent due to there being a land mass underneath. The Arctic, which is located in the Northern Hemisphere, actually covers 9 countries. In order to understand why the Poles are much colder, we studied the Earth and identified the key biomes on our planet.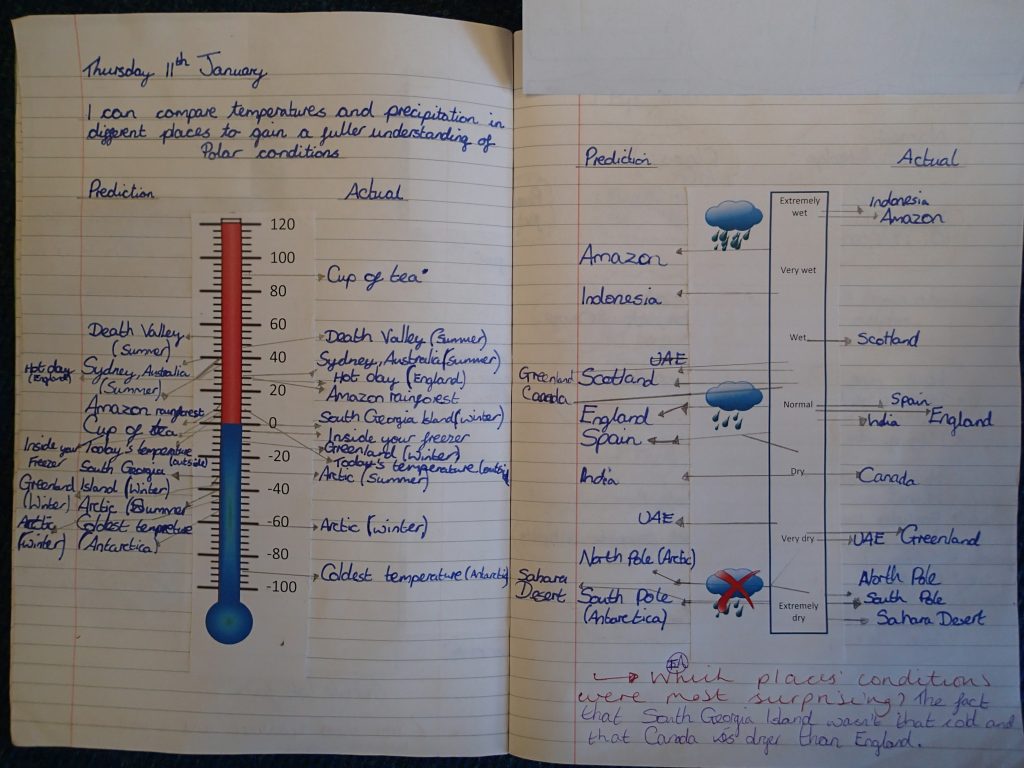 Additionally, we looked at how temperatures and rainfall differ in various locations. The children were given a set of places and they had to predict the temperatures and amount of rainfall; they were then given the actual readings which they placed accurately on their scale and compared to their prediction. Some were very surprised by how cold the Antarctic can get – the lowest recorded temperature is -89 degrees Celsius! Another interesting fact is that it doesn't actually rain or snow in Antarctica meaning that the conditions are actually very dry making it a desert.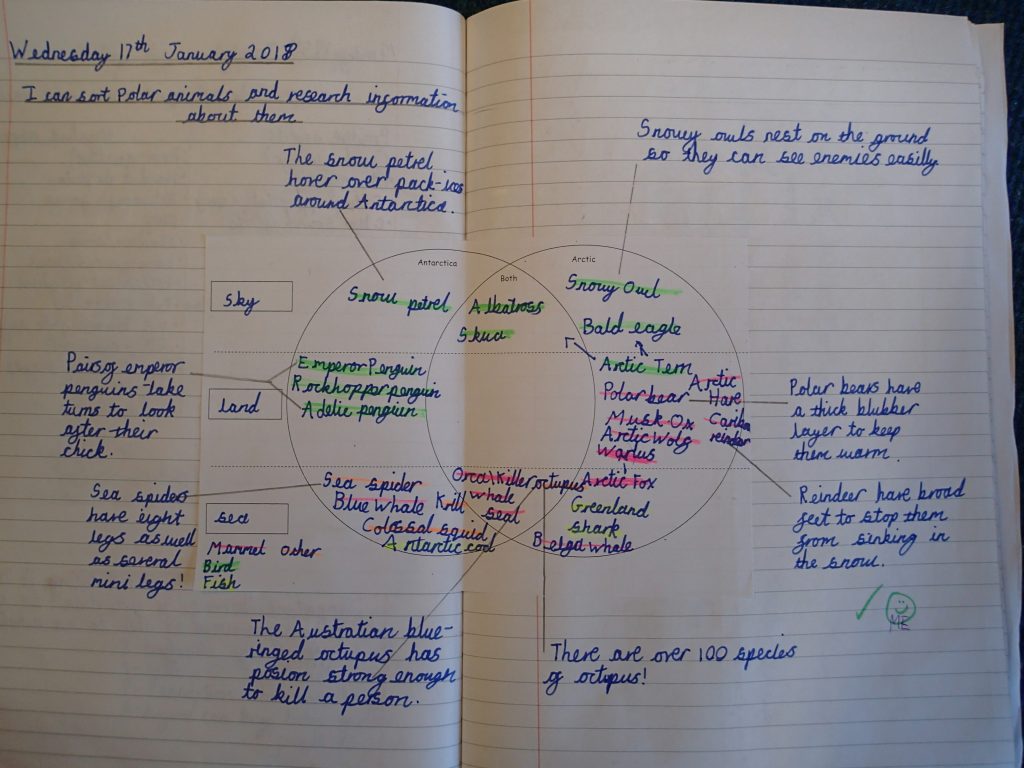 In another lesson, the children had to organise information about Polar animals into a Venn diagram; they had to consider whether the animal lived in the Arctic or Antarctic before thinking about what terrain they live on. Lastly, they created a key to show what the animal is classified as for example a mammal or bird.
In our final Geography lesson this week, the children found out some basic information about the Inuit – who are indigenous to the Arctic region – and then chose a specific area of interest to research. They could choose how they wanted to present their work.
Science and PSHE
Over the last two terms, our topics have focused on keeping our bodies fit and healthy. We have studied the cardiovascular system and paid particular attention to the heart and how it works. We even investigated what happens when we exercise and compared the heart rates of different aged people and of those who are fit and unfit.
The children also studied food and a balanced diet. To begin with, the children recapped their knowledge from previous years about the five key food groups. We then studied the Eatwell Guide which recommends what proportion of each food group we should have daily. To move the children's learning on, our main focus of a balanced diet this year was looking at food alternatives for people with allergies and intolerances whilst also thinking of those who are vegan and vegetarian.The children used this knowledge to evaluate meals by analysing how balanced they were. They then went on to suggest further recommendations about how the meal could be improved and also how the meal could be altered considering dietary requirements.
Part of the science National Curriculum is about drug education. The children considered what is actually defined as a drug then sorted drugs into those which are legal and those which are illegal. They found out about age restrictions and what prescribed medication is. We looked at some drugs which are not good for the body in more detail and the children found out about some of the long and short term effects of these. In PSHE, we studied peer pressure and linked this with how some people might be peer pressed to smoke, drink alcohol or even take drugs.
At the end of this unit, the children were asked to design a poster for a local secondary school which encouraged people to stay healthy and give them advice about how they can do this. We were so impressed with their creativity and their maturity in this topic.
Art
After watching some clips from 'March of the Penguins' and finding out about the extreme lengths that penguins go to for their mate, the children created their own march of penguins down the year 6 corridor. For this piece of art, they used black sugar paper and used chalk to create the highlights using their observational skills.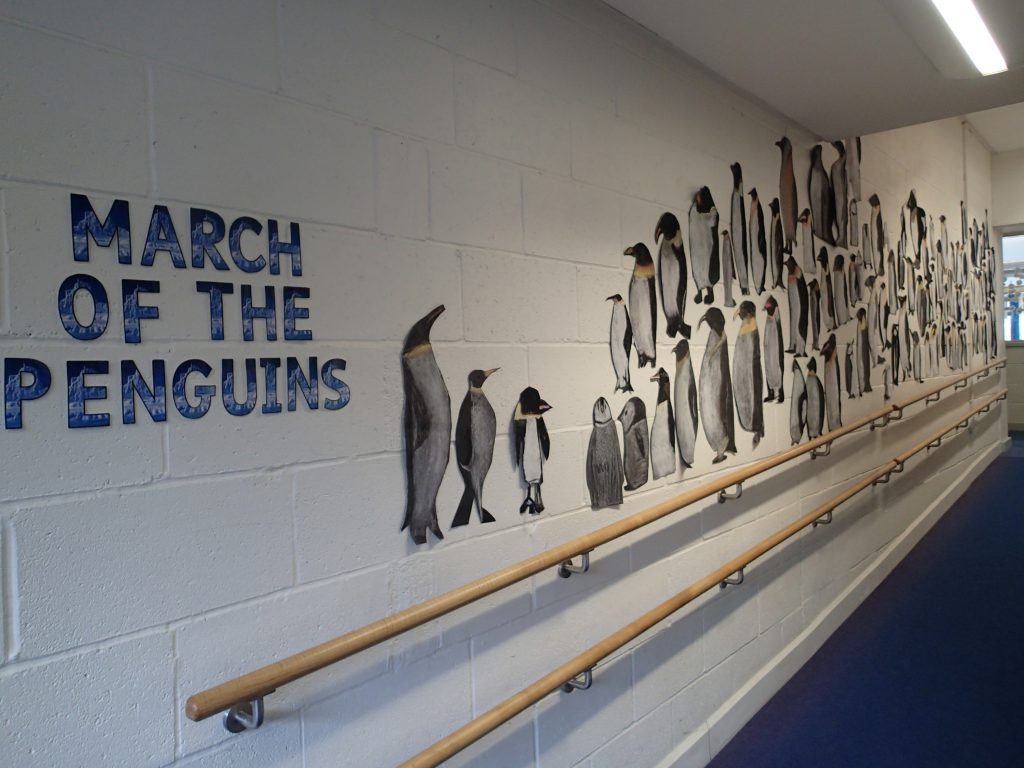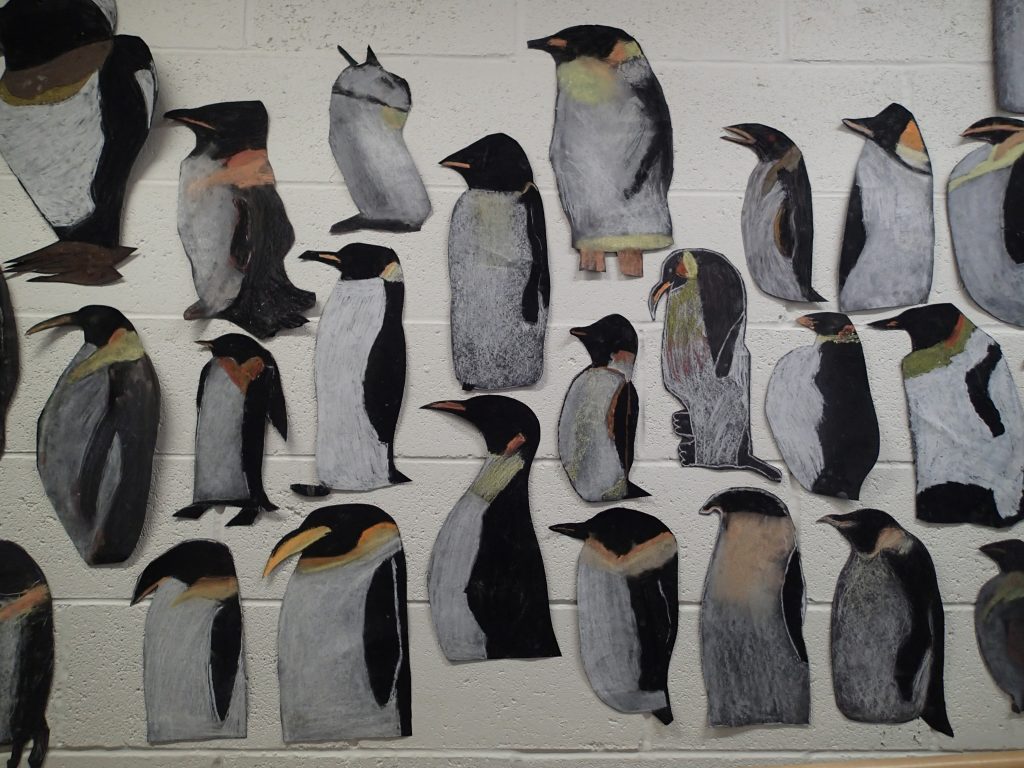 In other news…
New project: Our new project, Temples of Doom, will be starting next week which is a history led project about the ancient Mayan civilisation.
Mock SATs: Our mock SATs week went really well this week and the children tried so hard! We'd like to keep you updated about their progress so will be sending home a letter over the next week or two which explains whether they are on track.
No Homework: As the children have worked so hard this week in their mock SATs, we have not set any homework. That being said, if children are keen to continue learning at home, they could log onto Rockstars to see if they can improve their average speed and earn some extra coins! Topmarks is another great website which supports all learning at all levels.