Project Launch – Temples of Doom!
To launch our new project, Temples of Doom, the year 6 children had to use their historical skills as they went on an artefact search around the school after the teachers had planted lots of photos of Mayan artefacts. Working in groups, once the children found an artefact, they took it back to 'base' to analyse it considering some thought-provoking questions such as: what could it be made from? What may its uses have been? What does this tell us about the Mayan civilisation?
For the second part of the project launch, the children were told that these artefacts were soon to be displayed in the British Museum as a special Mayan exhibition but there was a problem – the information about the artefact has been lost! In order to overcome this 'problem', they had to use their historical skills (and a bit of imagination!) to create a paragraph explaining what the artefact is, when it dated back to, what is it made from, how it was made and what its use was. We were very impressed and think that the children's descriptions sound very convincing!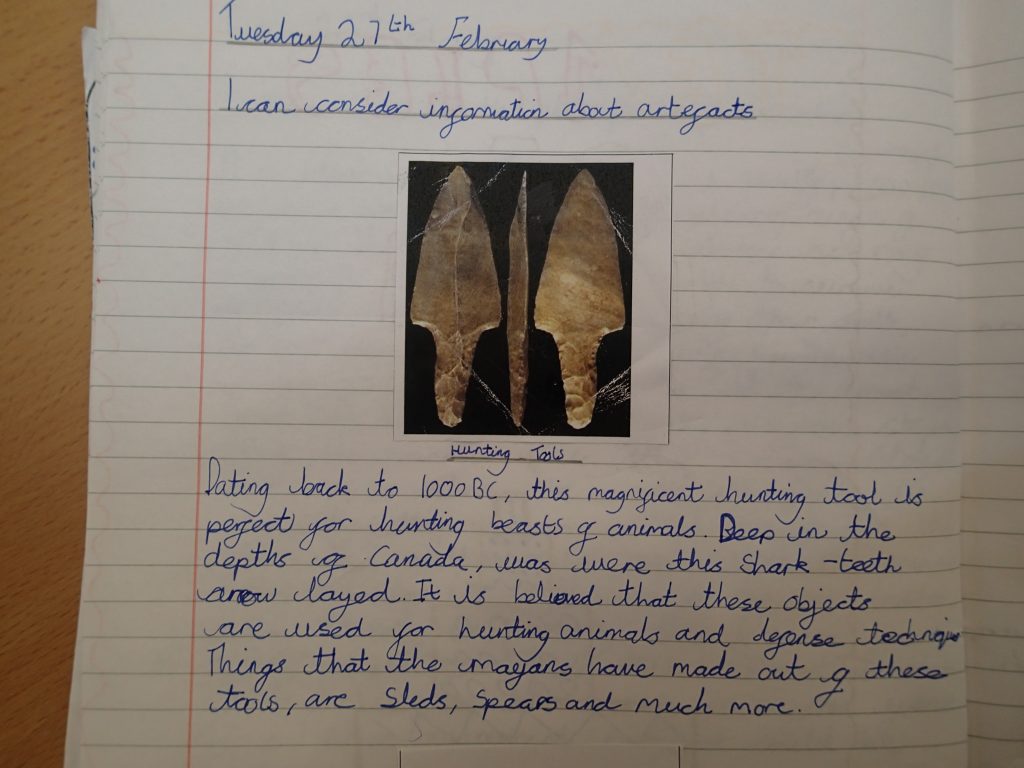 This week, the children will be gaining more knowledge about the Mayans by finding out where they lived in the world and comparing key Mayan events with other world events. We hope that they are able to share some of their knowledge with you at home.