Easter is here
Wow, what an amazing afternoon yesterday was! It was a great success and we thoroughly enjoyed this event. Thank you so much to those of you who were able to attend and also for the donations of food. We really appreciate your support. We look forward to holding another event, for parents or carers to attend, during the Summer Term.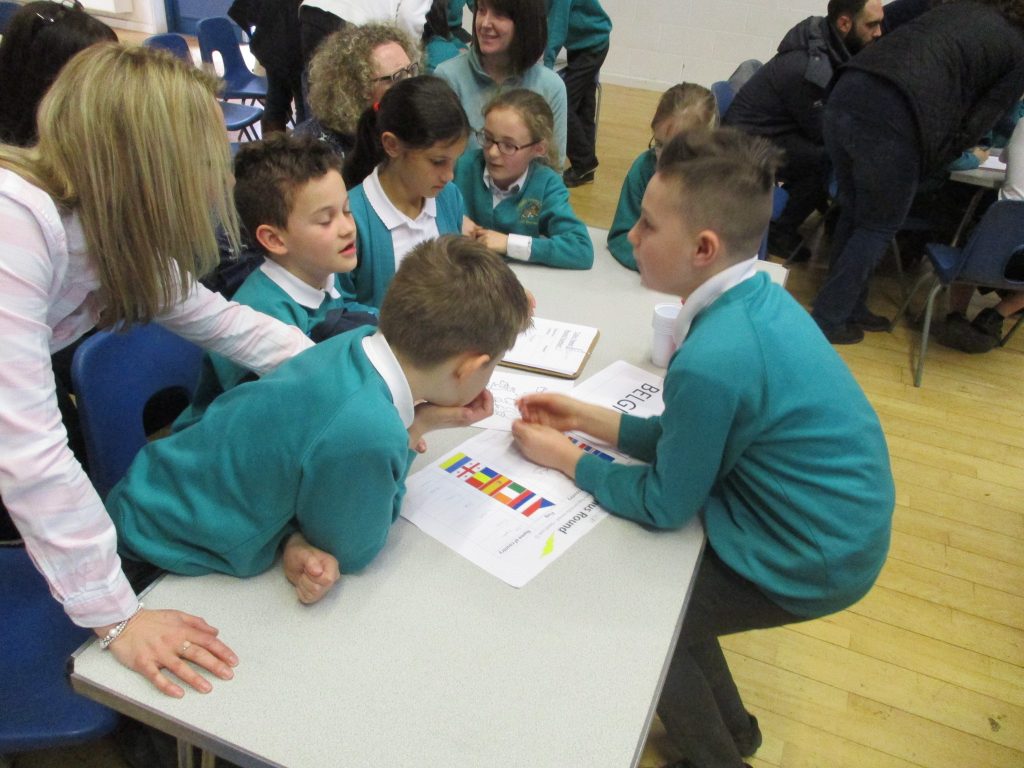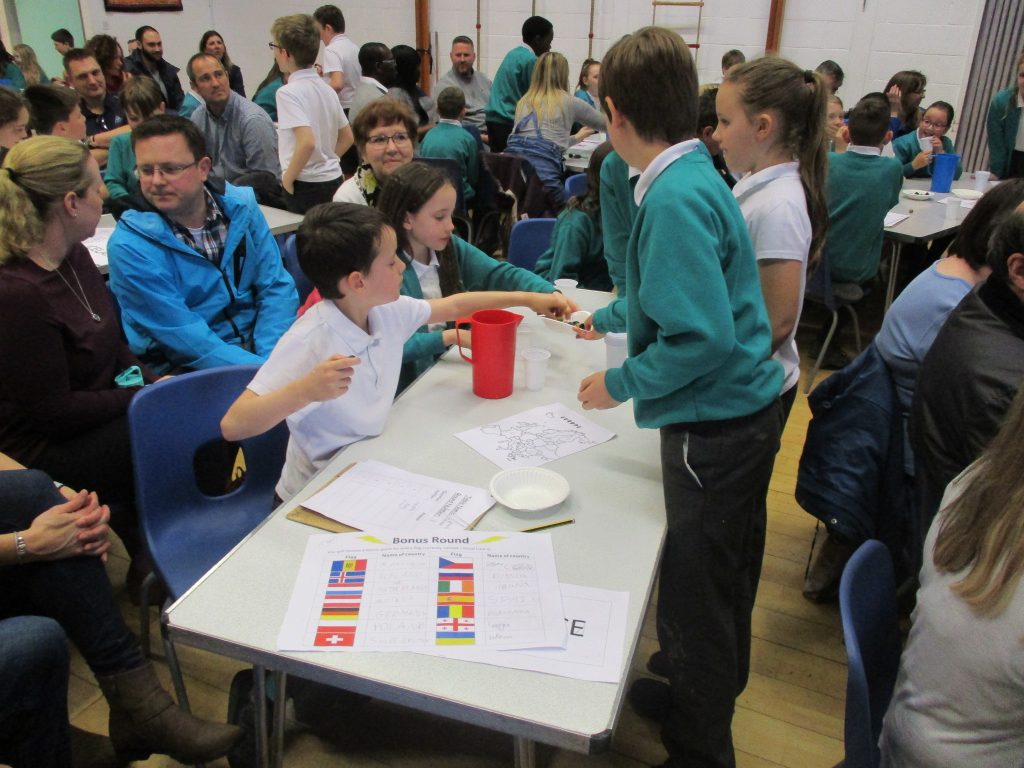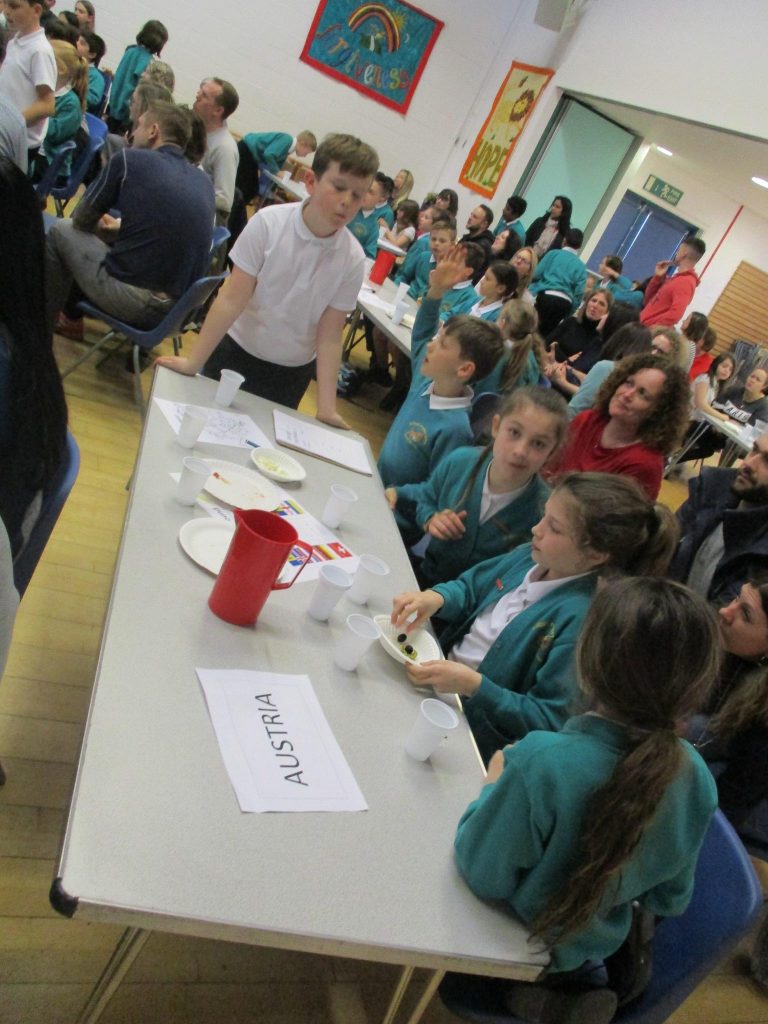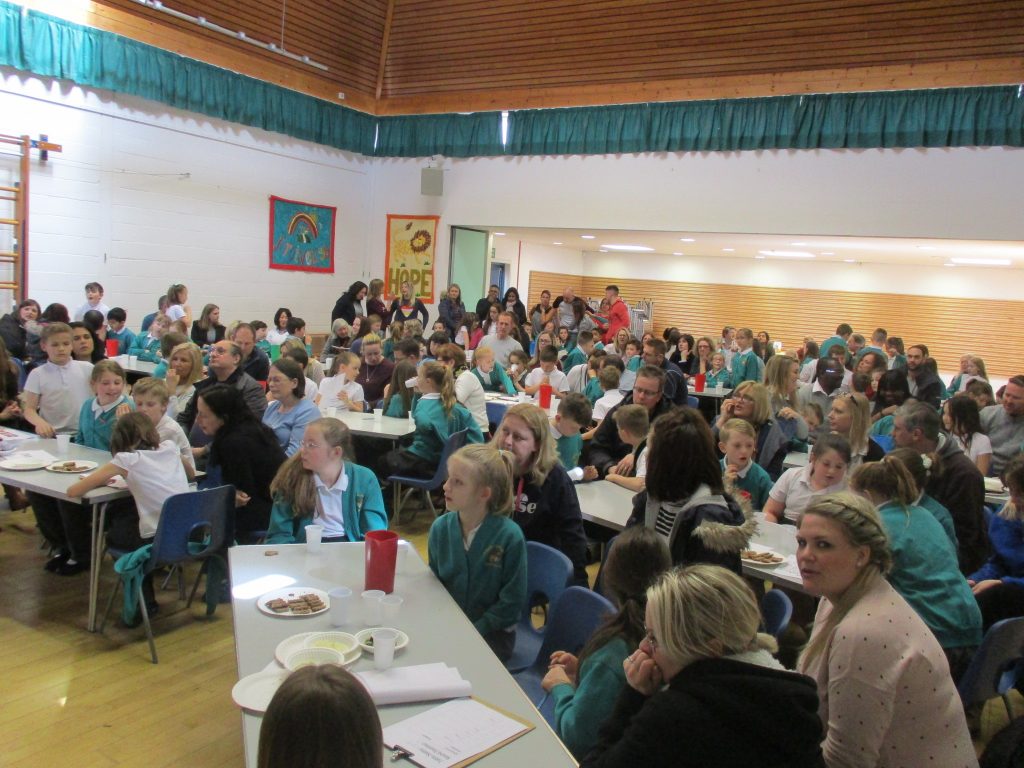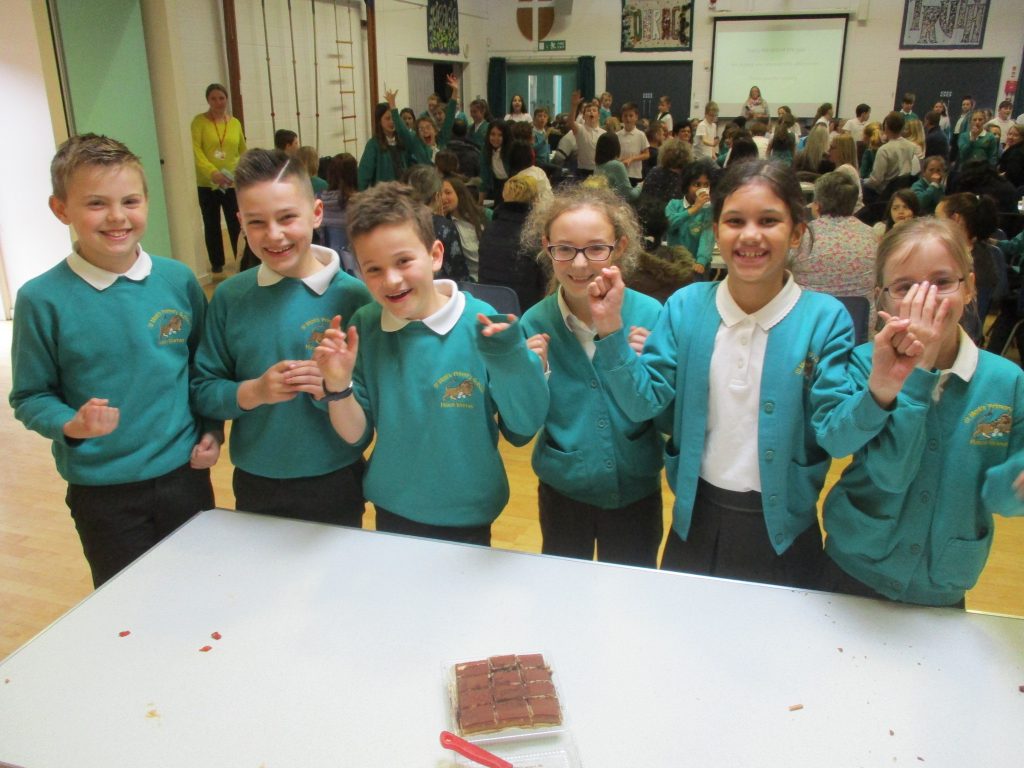 Well done to the winning group- Belgium!!
This morning, each Year 5 class paired up with a Year 1 class to share the picture book they created on World Book Day. It was really lovely to see Year 5 showing responsibility and care towards Year 1, who were engaged in the stories. The maturity of our Year 5 children was commented on by the Year 1 teachers.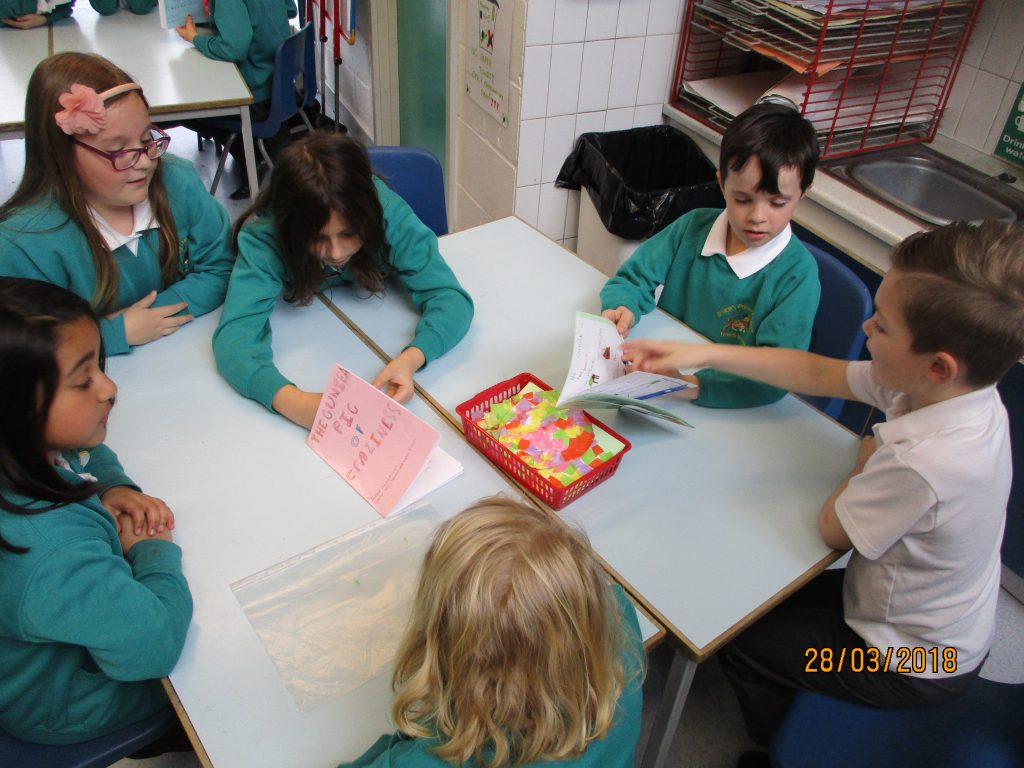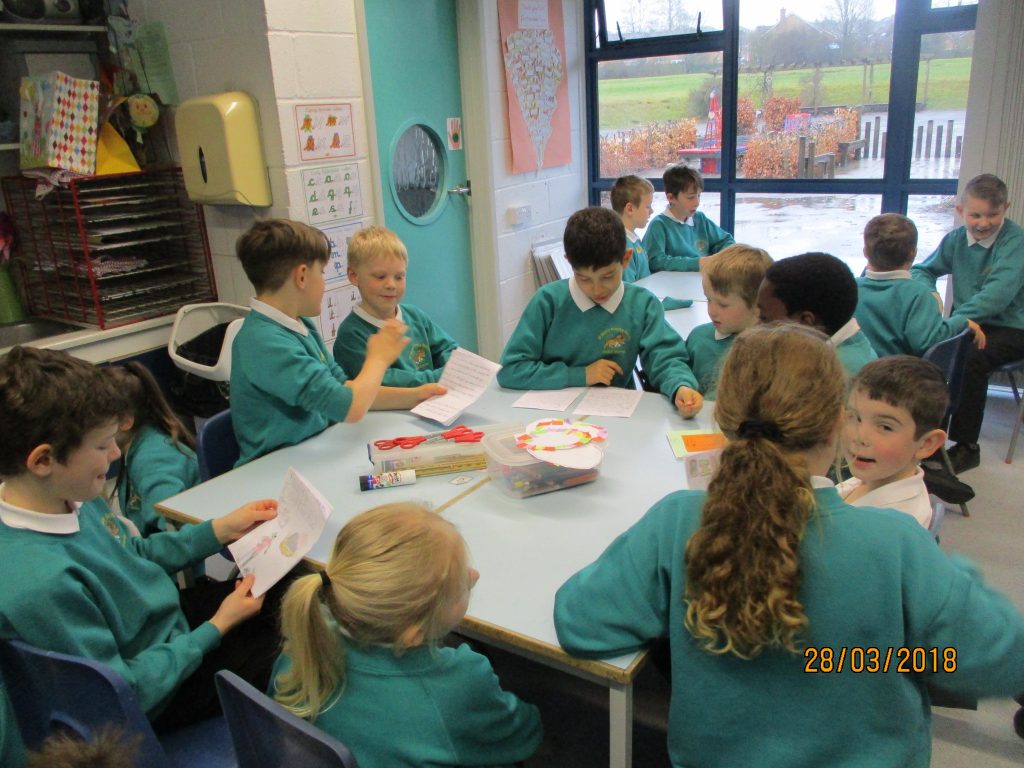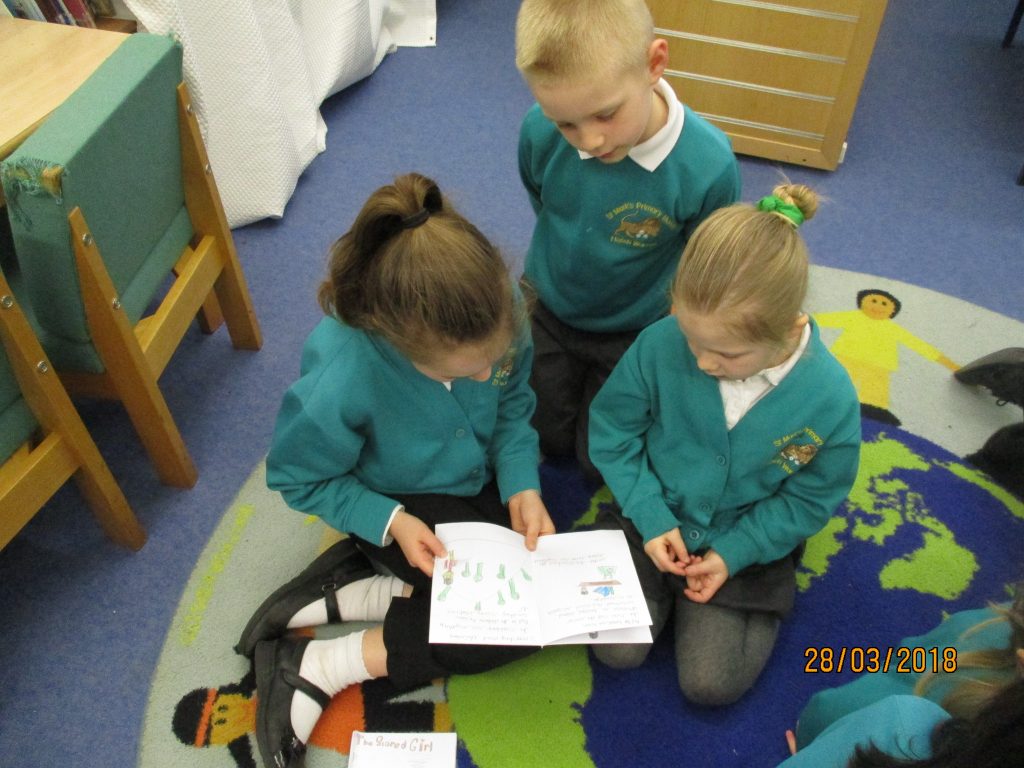 On a final note, the children have been set a half term homework, which they brought home last week. Their task is to create a flag for a country in the Caribbean and write 3 facts on the back about their chosen country. This is due in on Friday 20th April. The children also have their usual Maths (due 20.04.18) and SPaG (due 18.04.18) homework. Just to make you aware, we will be making moving toys in DT next half term which will require each child to have a shoe box so please keep hold of any you have and send these in from Week 2 onwards.
We all wish you an enjoyable Easter Break.
The Year 5 Team