Year R update
We had a really great start to the Summer term. We have launched our What An Adventure topic and the children are busy choosing where they want to go on adventures. In writing we watched a clip from Up and saw Mr Fredricksen make his house fly. We talked about where he could go and thought of interesting words to describe these places. We then wrote our own descriptions of different settings using interesting words. Here are some examples of our writing.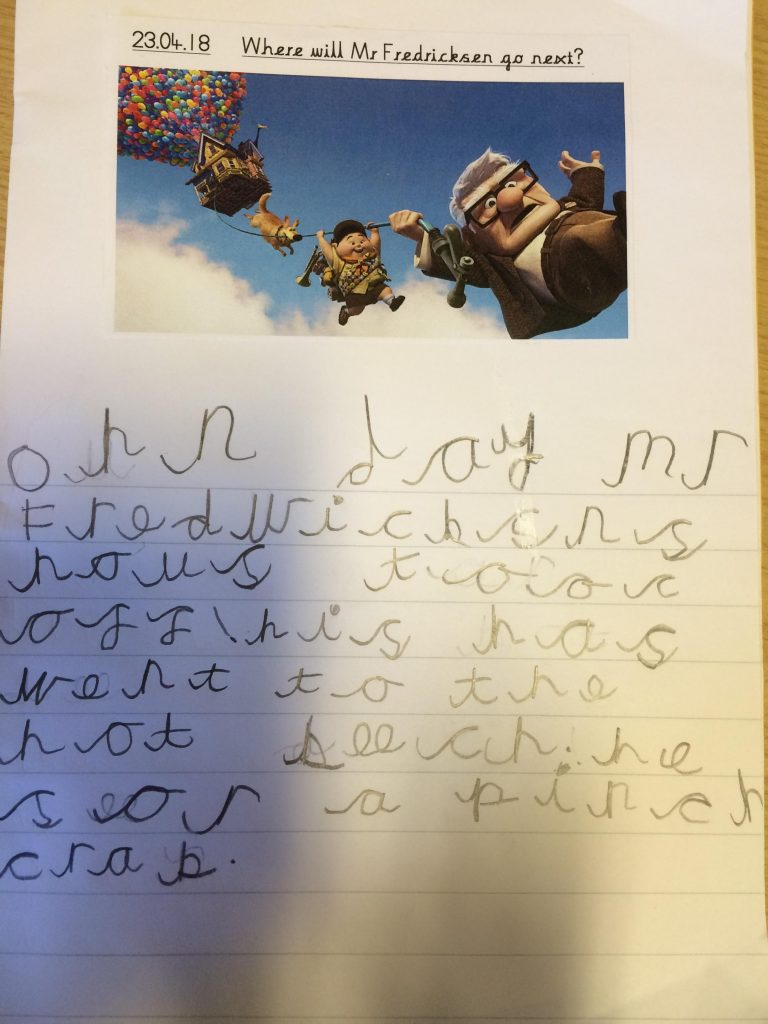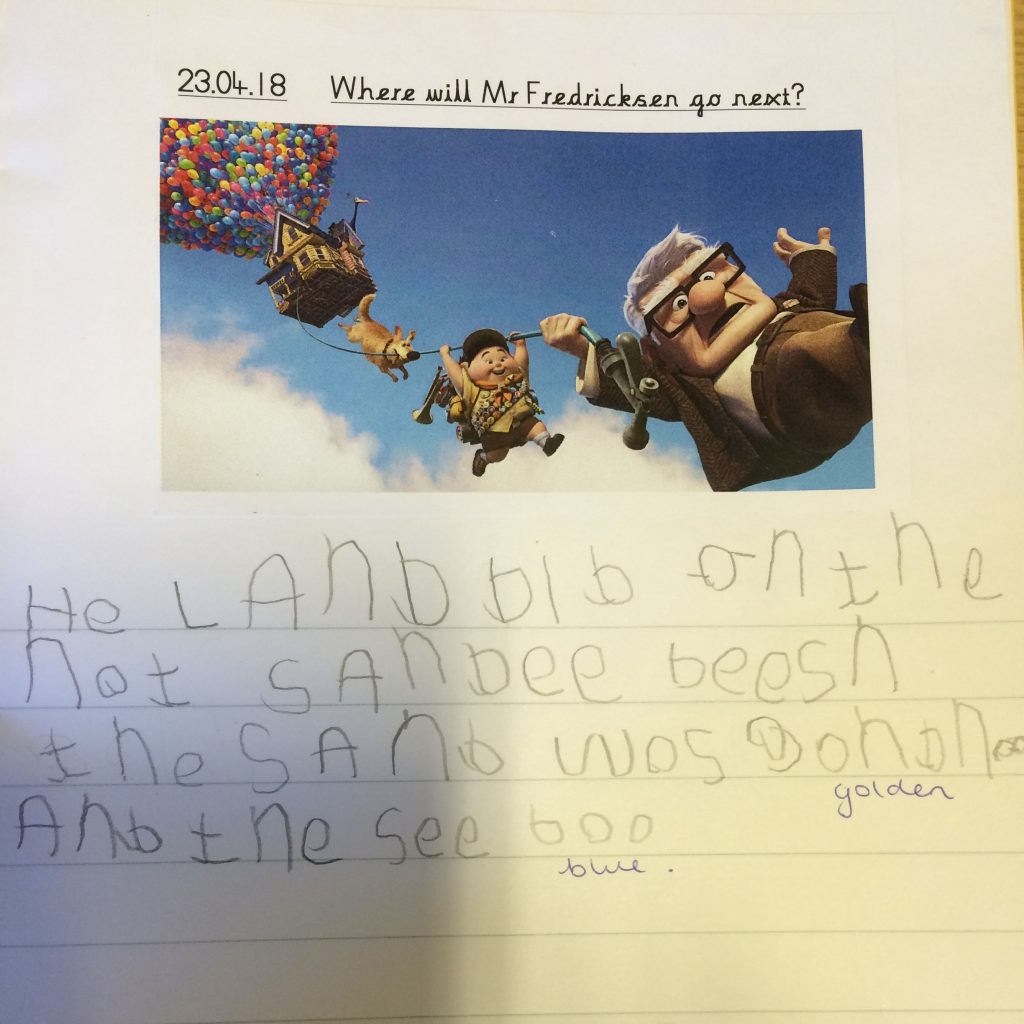 Next week we are off to the Jungle……I wonder what we will explore…..Challenges for children in school during discovery time are….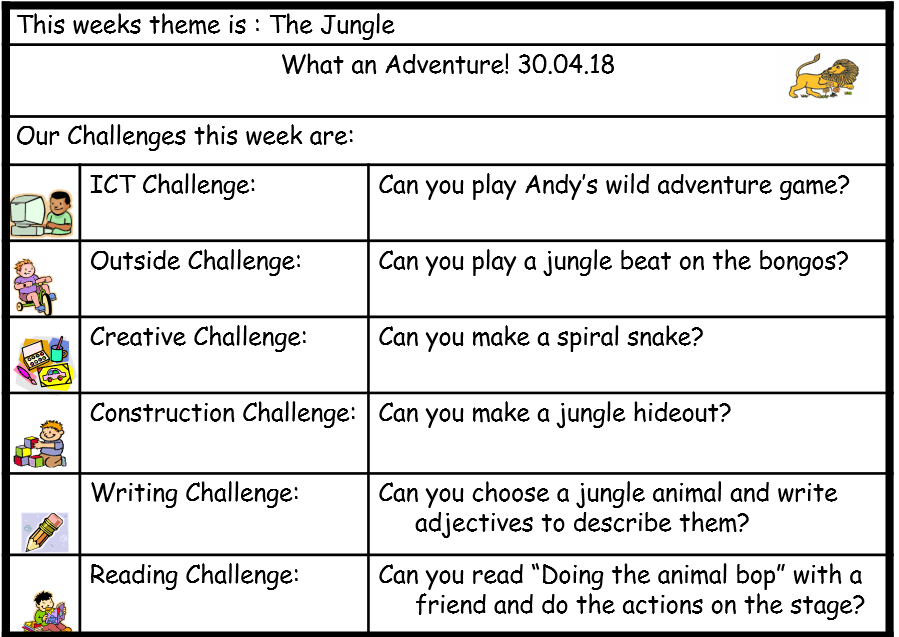 Reminders:
School class photos on Tuesday 1st May. Please send your child in school uniform with their PE kit in a bag just for this week only.
Wednesday 2nd May: The year r playground is being re painted which is really exciting. There will be no access in the afternoon to pick up your children from the class. Please follow the signs to guide you – Parrots will come out of the music room entrance, Puffins and Penguins will come out of the small hall doors.
Please ensure your child has a water bottle, sun hat and a coat everyday, just in case it rains!