It's all about plants!
Year 1 have been having great fun this week exploring and learning about the different trees and flowers in our school grounds. They were able to name trees such as Birch, Beech and Willow and even spotted some flowers such as Buebells and Forget-me-not's.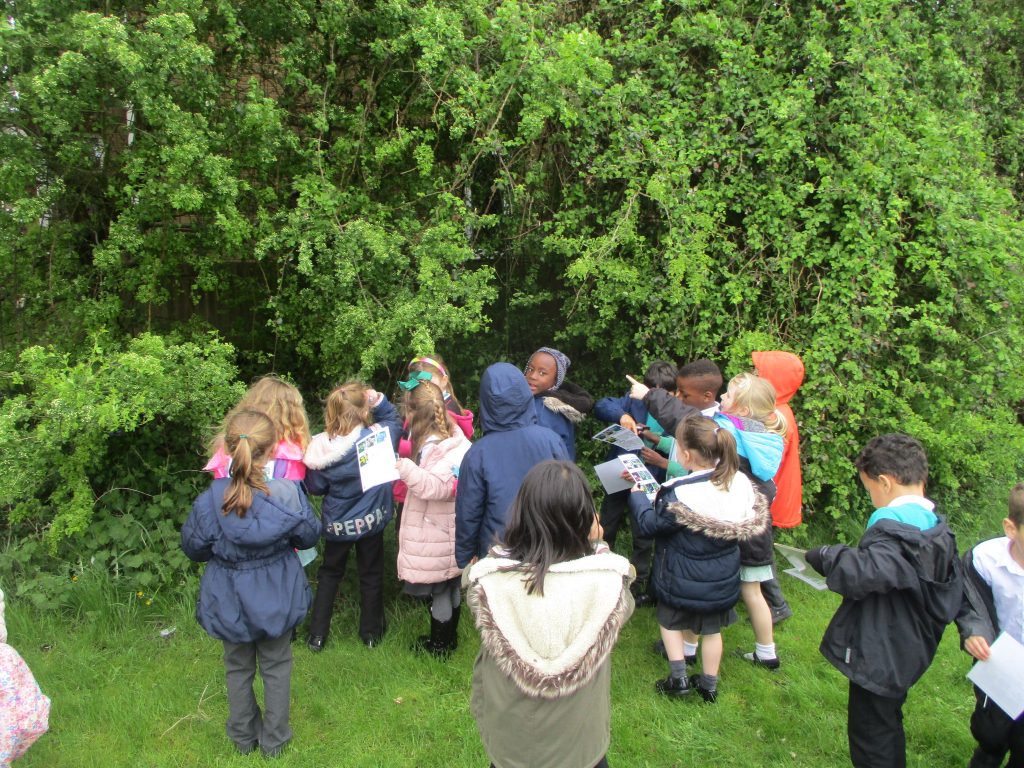 We have also been learning about Henri Rousseau and looked at his painting 'Tiger in a Tropical Storm.' The children enjoyed creating their own version using collage materials. Can you spot the animals hiding?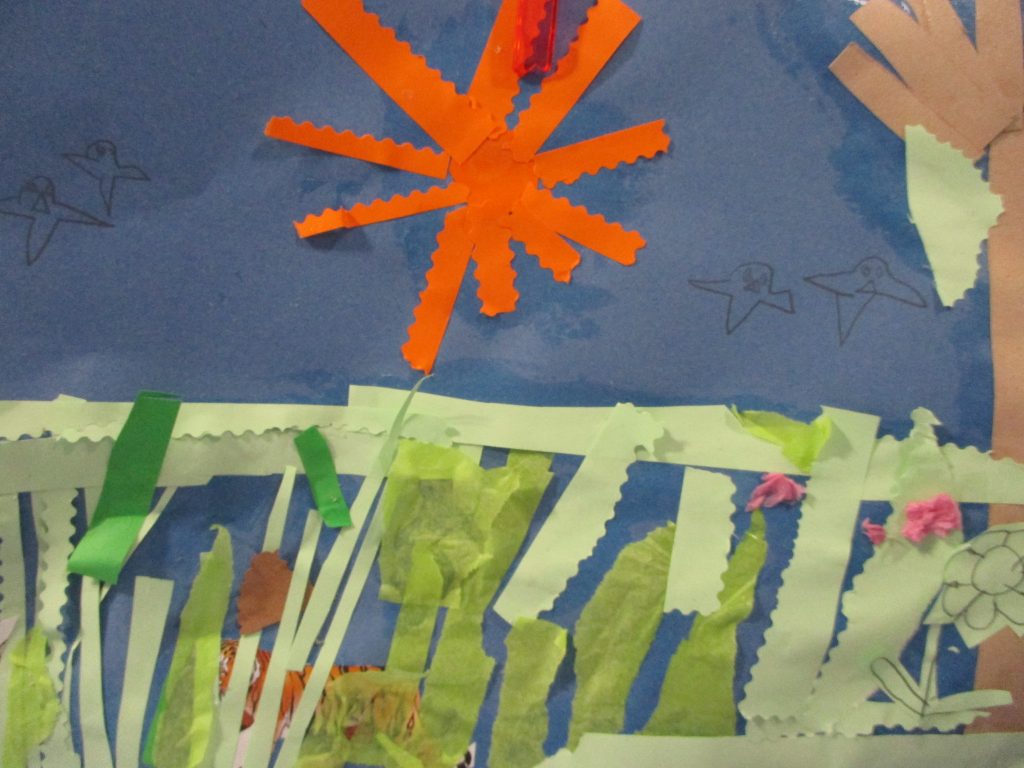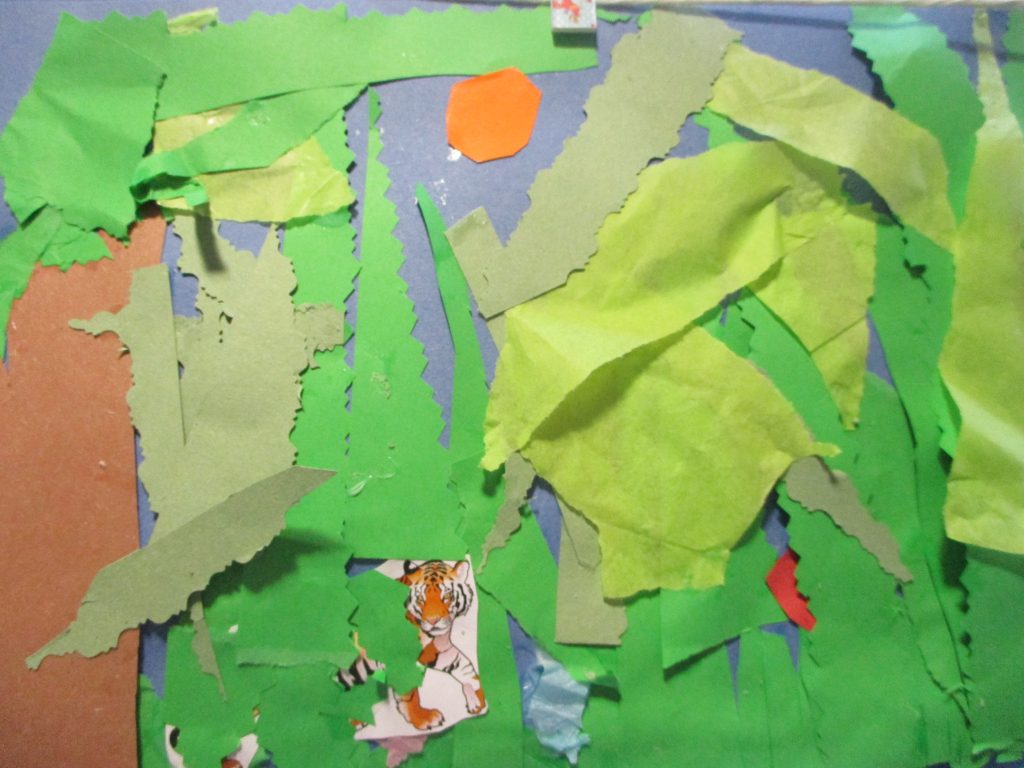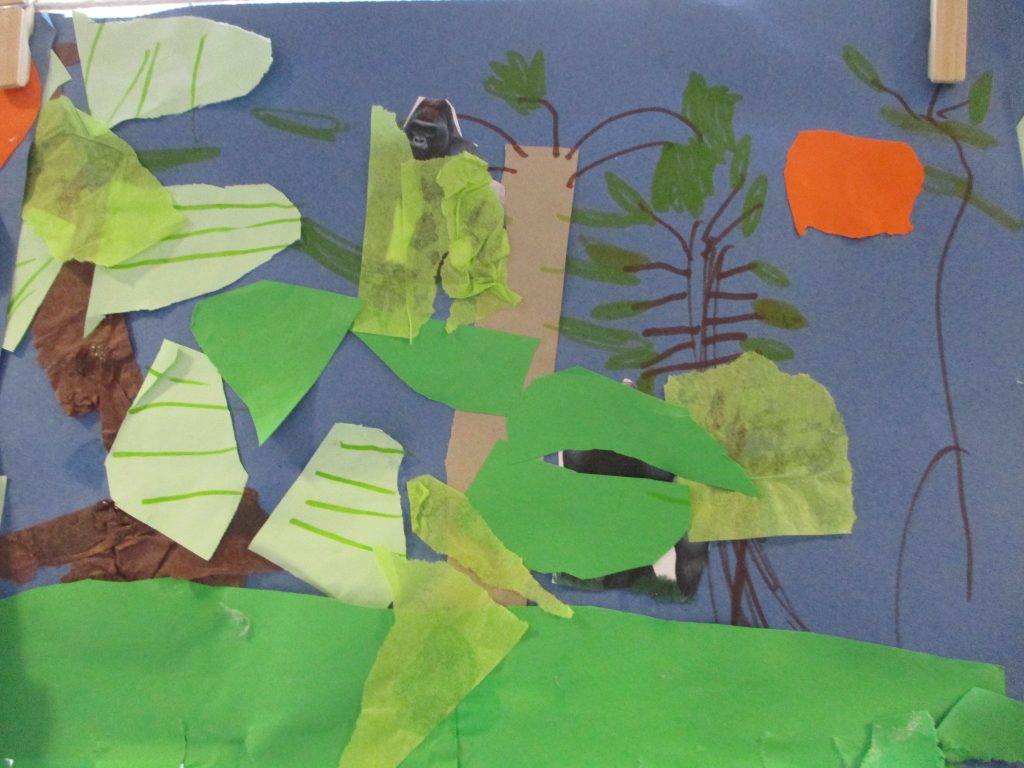 In maths this week, we have been exploring 2d and 3d shapes. Maybe quiz your children on the names of them and whether they can describe any shapes they see around them?
The children have also begun their DT project, where they are learning to sew. Today we spent the afternoon learning an overcast and blanket stitch. They did brilliantly and are looking forward to using their new skills to help them make a gardening bag to carry seeds.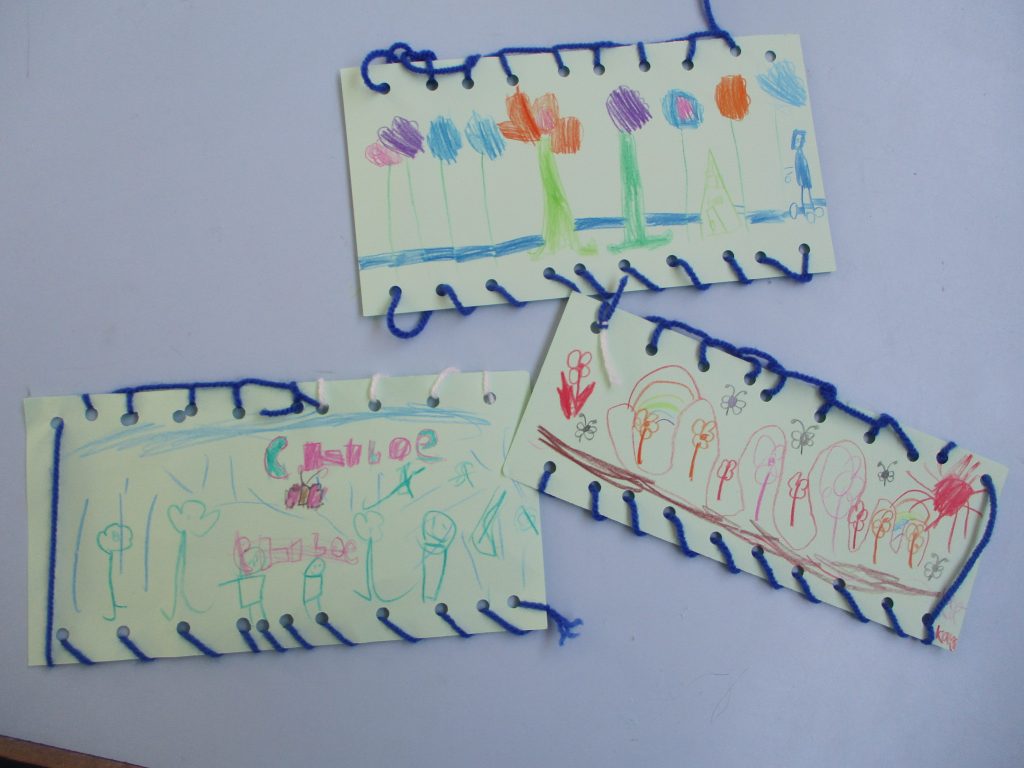 Year 1 Team