Topic Update
We are continuing to enjoy our Prancing Piranhas topic, and have finally got round to finishing all of our amazing art work.
We have learnt about the pop artist Andy Warhol and his famous image of the soup cans.We have then made our own version creating weird and wonderful flavours of soup.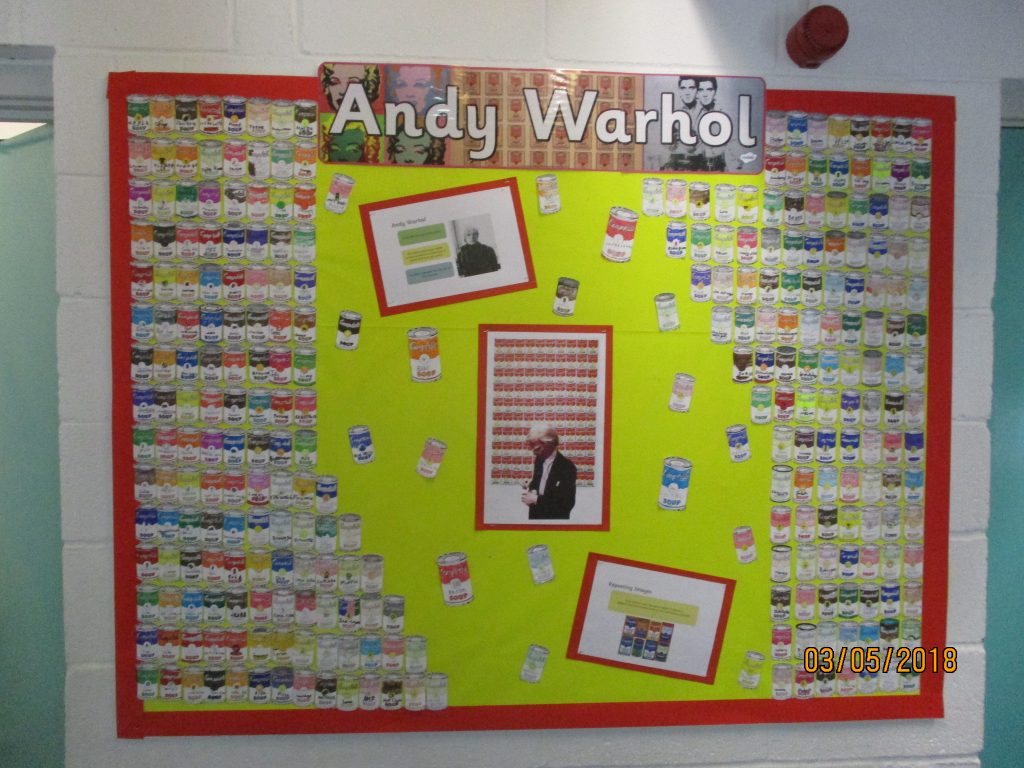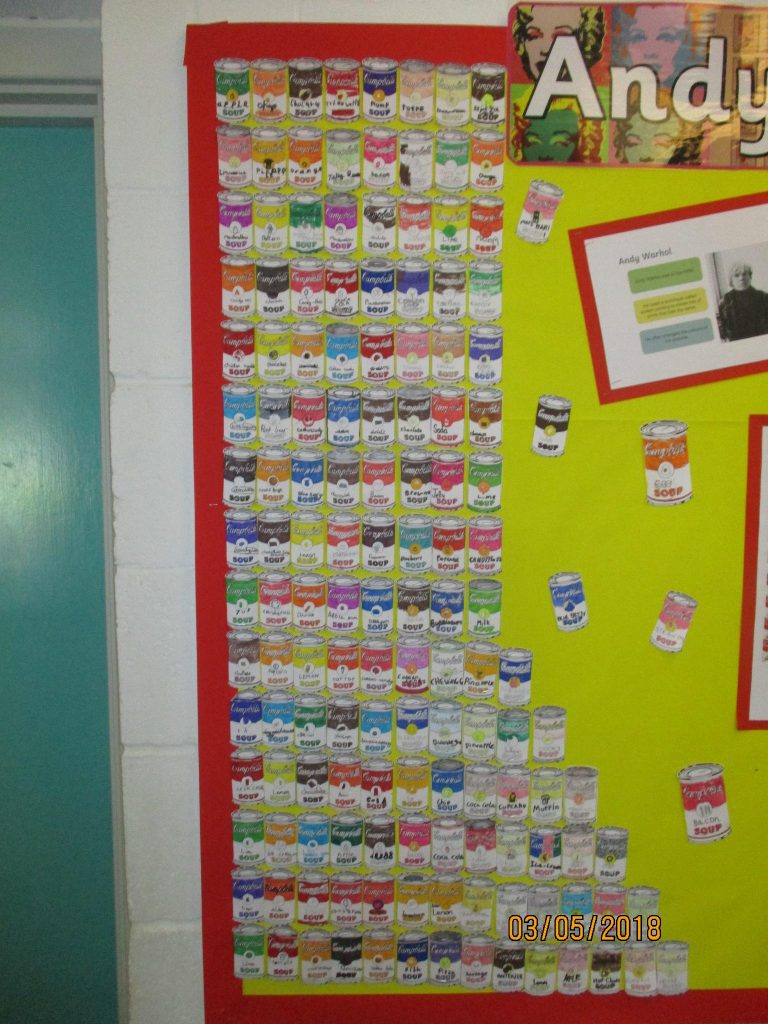 Next, we have been graphic designers thinking about how we could use negative space in our name logos. This has been a tricky concept to master, but all children have had a go and designed their own name logo with some fantastic results. This then helped us to create packaging for Uncle Ernie's Potted Pilchards, using some of these ideas.
Overall a very arty start to the term.
Enjoy the bank holiday weekend.
The Year 4 Team.