End of Term Mayan Fun
With this term's project "Temples of Doom" drawing to a close, this week has been fun-packed for the children as they have been making a chilli in food technology and completing their inter-class challenge.
Food Technology – Mayan chilli
Several weeks ago, the children learned about what food the Mayans grew and harvested. From this, they then designed a Mayan-inspired chilli con carne in their groups by providing justifications for each of their ingredient choices.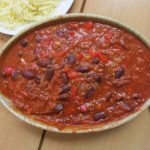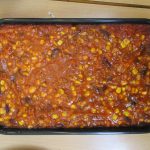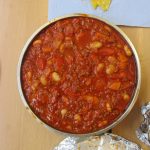 The children made their chilli this week and thoroughly enjoyed eating these for their lunch. They learned how to cook meat safely and cut vegetables in order to combine and cook the ingredients to make a chilli. Hopefully, they will be showcasing their culinary skills at home for you this Easter.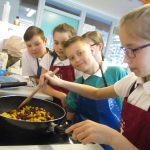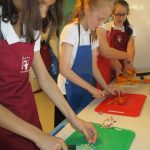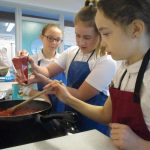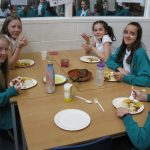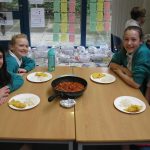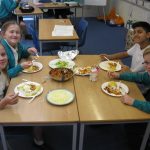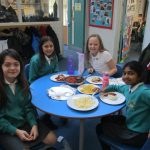 Inter-class challenge – Pok-Ta-Pok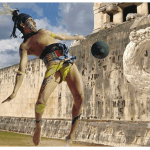 During the Mayan civilisation, the most popular game to play was called Pok-Ta-Pok. This competitive game involved hitting a rubber ball through a stone hoop. Players were allowed to use their elbows and knees to hit the ball. Shockingly, the losing team's captain was sacrificed to the Gods!
We played a St Mark's version of this game (minus the sacrifice!) where the children had to get a ball through a hoop choosing to either use their head, elbow or knee. The children could choose the hoop size with a smaller hoop giving them double points. Each child had just one attempt after a practice round and the class with the most points won.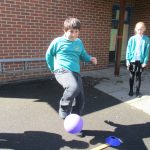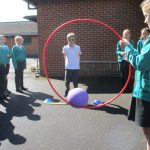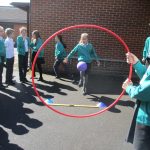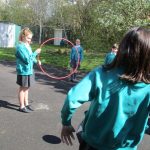 Well done to 6D who won this term's Inter-class Challenge!
Easter Homework
Over the Easter break, we have given the children their SATs workbooks to look through and complete activities for any areas they feel less confident with. We have also provided the children with the answer booklets so they can mark their work at home with an adult. You may wish to look after these until they have completed their tasks though!
We would like the children to spend a minimum of 2 hours on SPaG activities and a minimum of 2 hours on Maths activities over the course of the two weeks. If your child is keen, we are more than happy for them to spend longer revising.
Thank you for your continued support and we wish you a wonderful Easter break.
Year 6 Team