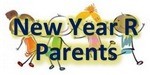 Welcome to St Mark's! We know that choosing a school for your child is a very important decision. To help you see if St Mark's is right for you, we are running physical tours and also virtual Q&A sessions. Details of these can be found below.

Join our mailing list to be kept informed of any updates – click here to complete a form!
On this page:
School Tours (now cancelled!)
Zoom Q&As
Videos
Photos
Got questions?
We look forward to meeting you! From Mr Applegate and the St Mark's Team
1 – School Tours
Update – 2nd October 2020
I am very sad to say that we have been strongly advised by Public Health England and our local authority partners not to run physical tours on our school grounds. Therefore, the tours that we had planned are cancelled. The rationale behind this is simply that schools would be encouraging the mixing of the community, and also that we are potentially negating the strong actions we have put in place to protect the children and adults already in our school and community.
We are saddened by this! We know that visiting a school in person gives you as prospective parents and carers a real sense of whether a school is right for your child.
We will still be running the Zoom Q&A sessions, and also have the videos available on this page – please do take a look!
I'm very sorry about this, but please understand the matter is out of our control.
2 – Zoom Q&As
We'll be running a series of Q&As for parents interested in finding out more about our school. Each zoom will be the same, so no need to attend more than one.
Monday 16th November, 5pm – Zoom link here

  Tuesday 24th November, 6:30pm – Zoom link here
Monday 30th November, 5pm – Zoom link here
3 – Videos about St Mark's and Year R
Meet the teachers, visit the classrooms, listen to stories, and find out about starting at St Mark's through watching these videos!
4 – Photos of St Mark's
Got a question?