Welcome back to the Summer term in Year 1!
The children have settled well into their new project this term, A Gardener's World! They have started to learn about living and non-living things around them in Science and we'll continue this over the next few weeks through looking at plants.
In English this week, the children have found out about Percy the Park Keeper and have written a character description about him. They enjoyed writing their own letters to Percy; describing themselves, explaining how they looked and their likes and dislikes.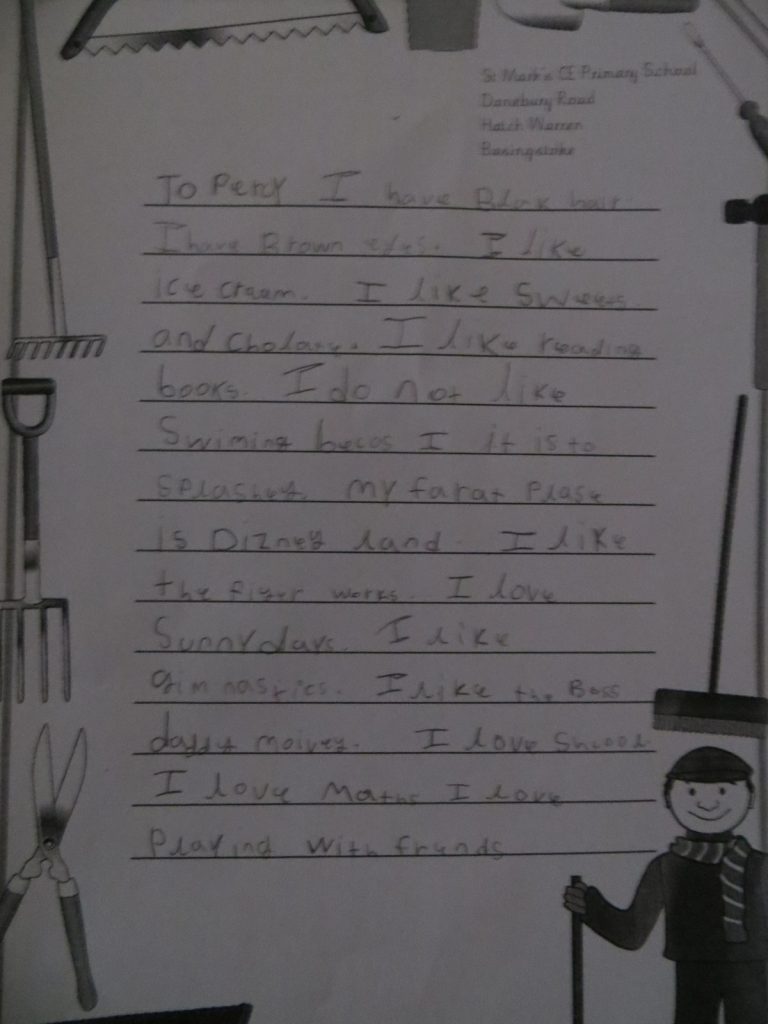 In maths, we have been developing our understanding of addition and subtraction, using multi-link and number lines to help us solve calculations. Next week, we will be continuing the ideas learnt this week when we practise our number bonds to 10 and 20.
Thank you for all the homework which has been returned this week and for all your support in helping your child to complete this. If you have any questions regarding homework, please come and talk with us.
The Year 1 Team (Mrs Carter, Mrs Hearn, Miss Jamieson)