We have had an exciting first few weeks back, which started with the delivery of a mysterious package which contained a strange statue. We are in the process of trying to discover what this statue may have been used for in Ancient Egypt. The children have had various ideas, such as a statue of the god Horus or a servant to cook the Pharaoh's dinner in the afterlife.
On the first Monday back, we became archaeologists and explored tombs in 4T, when we needed to try and work out whose tomb it was based upon the artefacts we found within. We think that one of the tombs belonged to a Pharaoh and another to a servant or worker.
In English, we have been writing diary entries and newspaper reports about Howard Carter, the most famous tomb raider of them all, and his amazing discovery of Tutankhamun's tomb.
Look out for our life size God pictures outside the main hall and our Egyptian displays in the Year 4 corridor. The children and teachers are all very proud of these.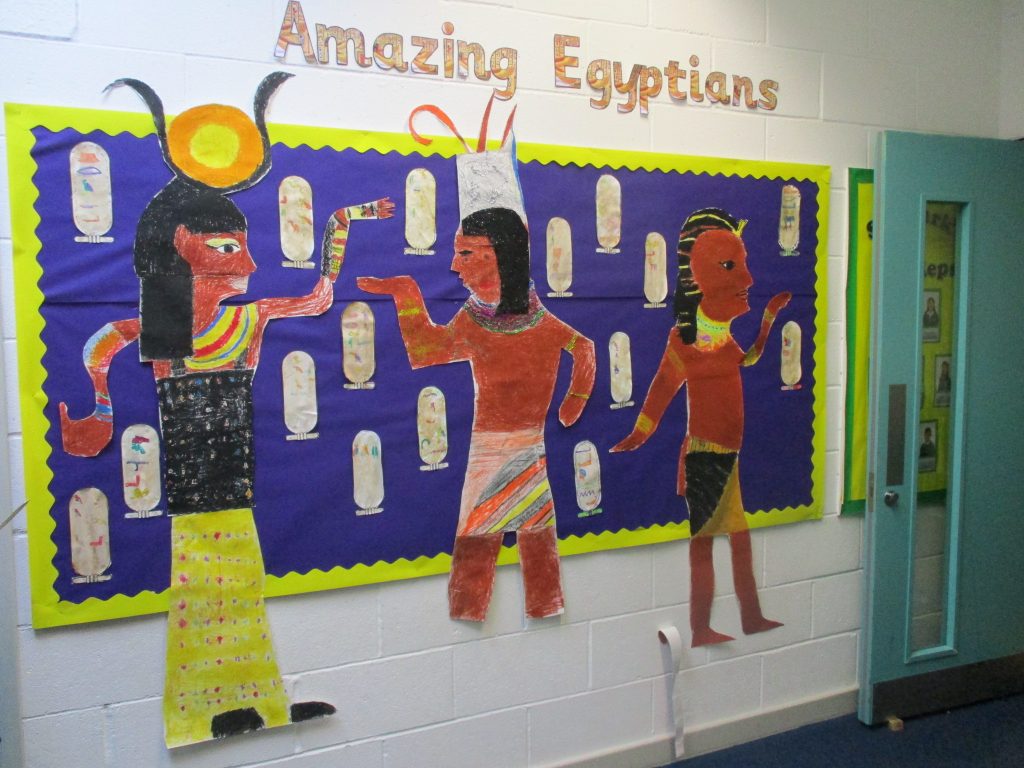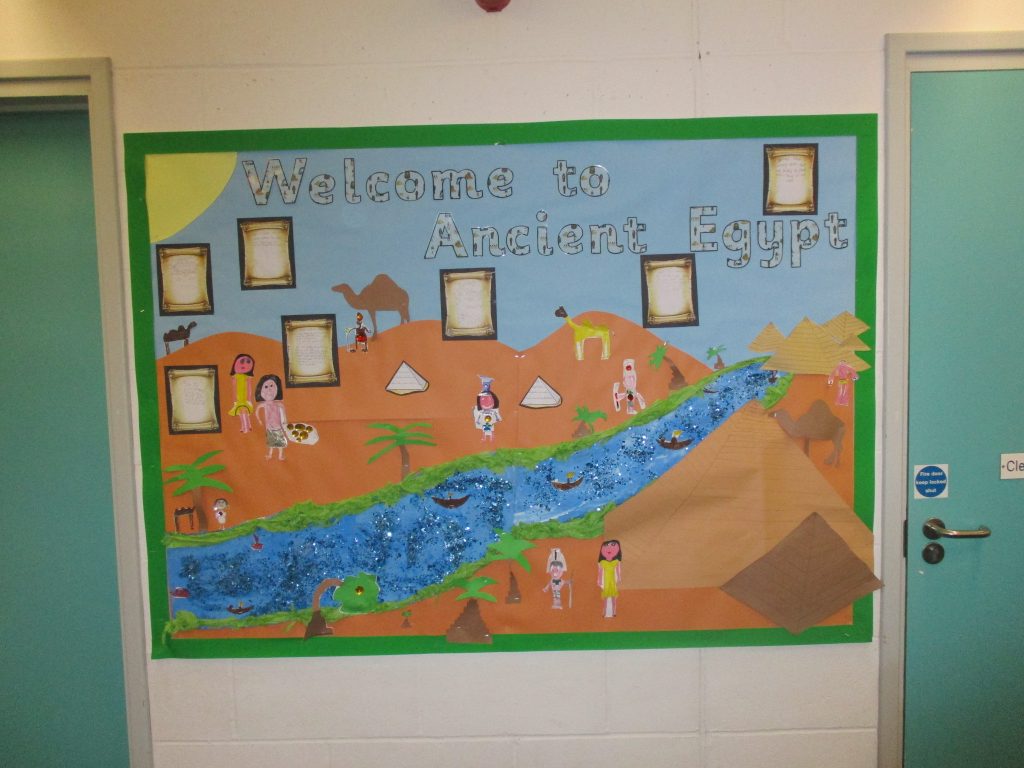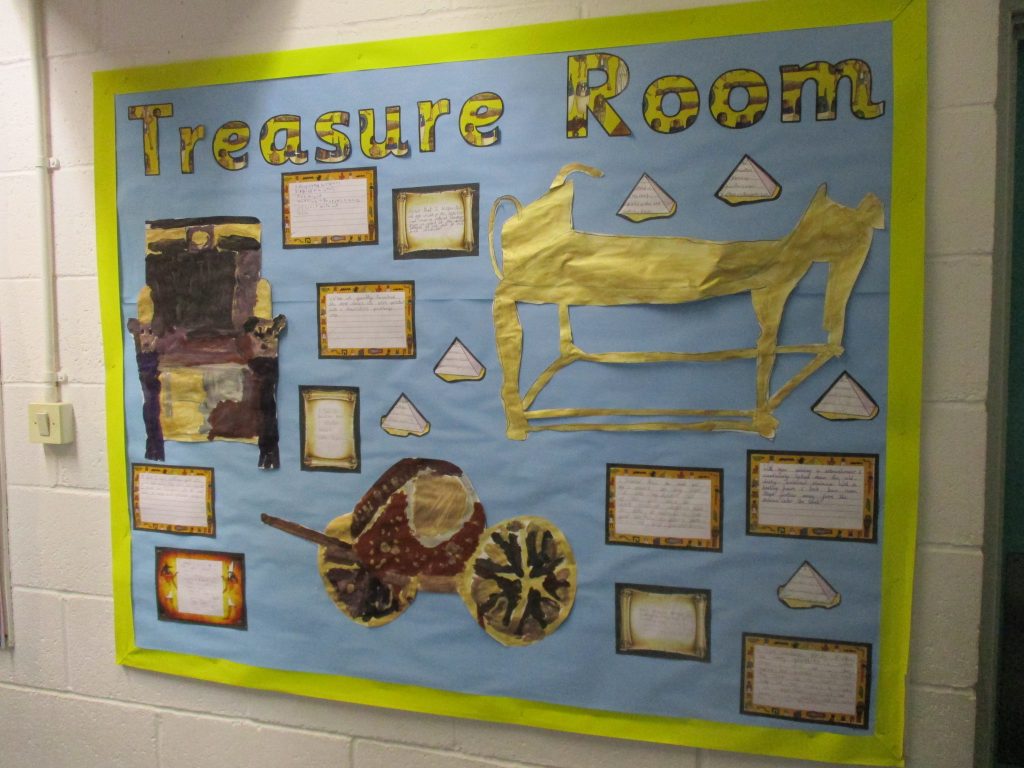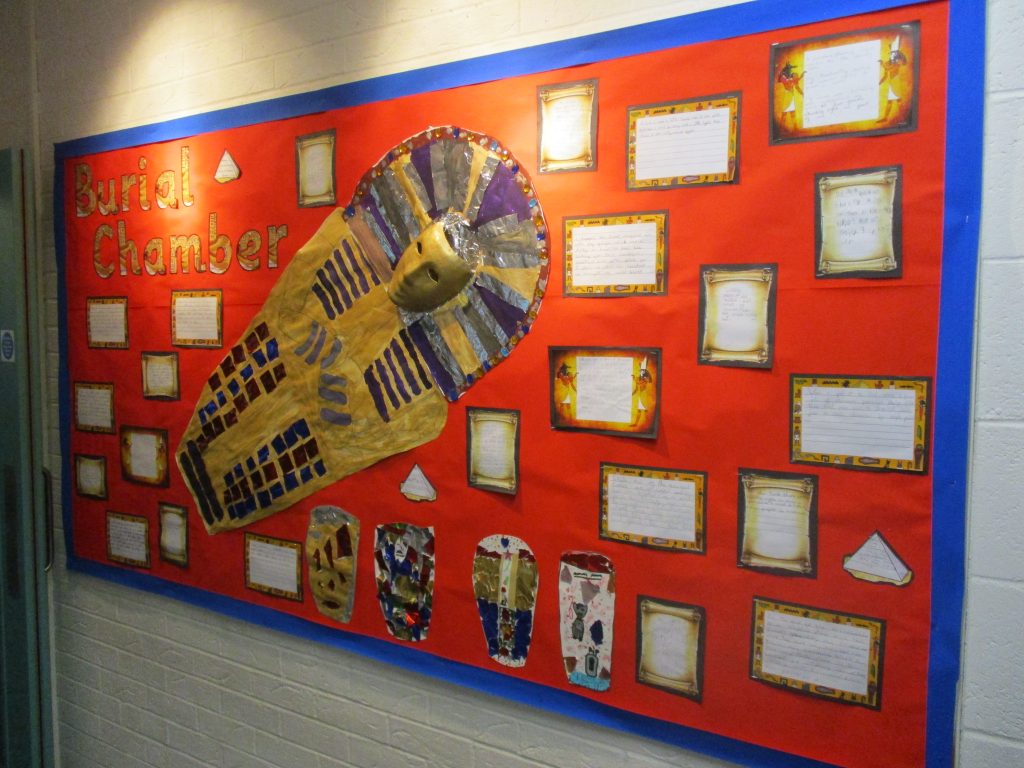 Thank you for all the amazing homework we have received. We have enjoyed sharing what we have learnt together.
Coach Fletcher is in on Wednesday afternoon's for a 45 minute rugby session, so please make sure that your child/children have a warm tracksuit and jumper for this.
Year 4 Team