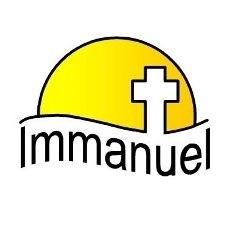 St Mark's is a Church of England Aided School and has close connections with the Diocese of Winchester and the local parish of St Mark's, Kempshott and is in the new parish of Immanuel Church, Hatch Warren and Beggarwood. It is a school for the growing community of Hatch Warren including the new development at Beggarwood. We welcome children from a wide variety of cultural and religious backgrounds whose parents wish them to be educated in a Church of England school and who are willing to support the aims and ethos of a church school.
Visit Immanuel Website ​by clicking here.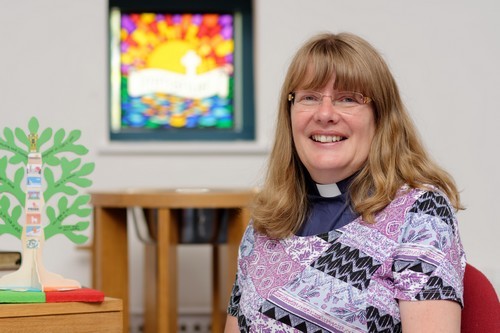 Hello, I'm the Reverend May Barker. I am the new Vicar at Immanuel Church at St Mark's Primary School and I would like to introduce myself. I am married to Nigel and I have a son who is at Exeter University. I have four dogs, a lizard and a snake. When I'm not walking the dogs, I enjoy making jewellery and exploring the countryside in my campervan.
Before becoming a Vicar I had a variety of jobs including being a live-in Nanny, a Teaching Assistant, a Healthcare Assistant in a hospital and a Sales Assistant in a pharmacy. I really enjoyed these jobs but felt that God was calling me to serve him in another way. So in 2008 I began training as a Licensed Lay Minister in my local church. A few years later I felt the call of God again and this time it was to train as a Vicar. I responded to this call and in 2014 I started a full-time course at Sarum theological college. I was ordained at Winchester Cathedral in 2016 and then completed three years training as a curate, trainee vicar, in sunny Southbourne, a place with a stunning sandy beach.
I'm really looking forward to working with the children, the staff and the parents in the school and also with the local community. I will be at the school regularly so please say hello if you see me.