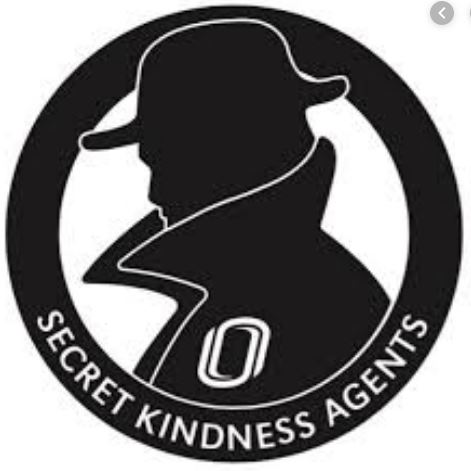 On Wednesday 13th November we celebrated World Kindness Day by becoming Secret Kindness Agents.  It was a fantastic day and the children all enjoyed their secret missions.  Here are some things that were said about the day:
"It has been really good fun.  I gave a nice smile to my person and when she asked me to do my funniest face I did." Jackson Year 1
"It's been really exciting.  I played with my person when I don't normally.  We both played with my other friends. It made me feel really happy."  Bethany Year 2
"It was quite hard at first as I was torn between playing with my friends and showing my person kindness.  In the end I encouraged them in their learning and picked up their pencil and ruler when they dropped it.  It made me feel happy that I had helped that person.  I would definitely like to do it again" Harry Year 3
"It's been a nice day as everyone is being really kind.  I've been sent a lovely card which made me feel warm inside and I felt special." Poppy Year 4
"I got a special note which made me feel included and not left out.  I was happy and know I've got friends I can trust." Lexie Year 4
"It was difficult at times as my person was on the other side of the classroom so I had to be creative about how I was going to show them kindness.  I was able to help her put all the dictionaries away and I felt relieved I could show kindness.  I've seen lots of people being kind to each other today."  Daniel Year 5
"It's been really good.  I asked my person if his pencil needed sharpening and was also able to collect his books.  I was so proud to be kind especially as I hadn't really spoken to him this year.  We just hadn't had a proper conversation before today.  I've seen so much kindness around like people giving out books and there have been so many smiles.  It would be great to do it again.  Keeley Year 6
Thank you to all the children and staff who took part.  Let's continue to be kind!