St Mark's Careers Fair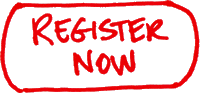 Following our very successful careers fair last year, we're excited to be running it again in February 2020! We are putting this on because we want our children to:
be inspired by what people do in both business and charity work
become aware of the range of jobs available in life, including running your own business or working for companies and organisations
begin to think about what they might like to do
see how what we do in school prepares them for later on in life
What will it look like?
During the mornings of Tuesday 4th and Wednesday 5th February 2020, our hall will be transformed into a careers fair. The children will be visiting the different stands, talking to the adults from the various business and organisations on show. Some stands will have practical demonstrations and even freebies!
Leading up to the careers fair, children will be thinking about the world of work. The careers fair will then be a great opportunity to liaise with adults in the world of work. The careers fair is for children in Years 2, 3, 4, 5 and 6. Note that if you are able to help us and your child is in Year R or 1, we will make sure they get to see you.
We need your help!
Would your business or organisation be able to run a stall on either or both of the days of the career fair? Perhaps you work for a large company, run a business, work in the public sector, or are retired from a profession. We would love for you to run a stall at our fair. We will supply a table and chairs, and electric points can be made available for a laptop or equipment. You are able to bring vertical banners, hands-on activities, leaflets and freebies, and can have one or more adults to help run the stall. We'll even provide refreshments. Remember, the purpose is to inspire pupils and engage with them in thinking about their aspirations.
Do you have more information if I am interested in helping?
– The dates are Tuesday 4th and Wednesday 5th February – doing both mornings is really helpful, but one or the other is fine too.
– Times – children will be visiting the stands between 9am and 11:15am. You are free to setup from 8:30am. We need to finish by 11:30am for setting up lunch!
– There will be approximately 200 pupils visiting the stands on each day. Parents may be joining them.
– You are welcome to bring freebies; if you do, please bring sufficient numbers for all pupils. Please avoid food items due to allergies.
– Our children will be keen to engage with you, and ask questions about your organisation. They won't bite!
– If you are bringing resources that could require a risk assessment (e.g. foods, machines or chemicals etc), then please do mention this on the registration form. Engineering/science firms for example may have hands-on equipment to bring.
– St Mark's reserves the right to validate a business/organisation's compatibility with the ethos and values of the school, and may in exceptional circumstances decline the offer of support.
If you have any questions or need to find out more, please email adminoffice@st-markscofe.hants.sch.uk
"Thank you for giving us the opportunity to visit the school and meet the wonderful pupils. Their enthusiasm and curiosity was evident for all to see; there was a great atmosphere throughout the event."
"All of the children were polite, respectful and keen to learn about our work. It was good to hear that some of the pupils already had an understanding of learning disability and autism and the support that someone may need but it was good to raise that awareness in others too."
"So many of the children had fantastic aspirations from becoming footballers, dance teachers, doctors, nurses and even Vets. There was a lovely young lady who even said she wanted to work to help people with anxiety and depression which showed great compassion and kindness towards others."
"The children were very polite, enthusiastic and inquisitive – they asked some very good questions. All of which added to our enjoyment of the morning and we would love to come back again."
"The buzz of the event in the hall was really good! I liked seeing how the children interacted with all of the adults in a positive and polite manner. So many smiling faces says a lot about the success of the event!"
"My favourite question from one of your year four students was "who was your first inspiration for what you do and why" – a really well thought out question!"
"We all thoroughly enjoyed our time with you and were so impressed with the manners of all of the children who came to see us. They asked relevant questions, listened attentively to our replies and all asked permission before taking any of our freebies."
"I was really impressed with the questions the children asked, how attentively they listened and their genuine interest in what they could learn about Occupational Therapy."
"I was impressed with the Christian ethos of the school, from the start. In the Fair the children were showed interest, asked intelligent and relevant questions and listened politely to my replies and narratives, even when I may have droned on a bit. I hope that they were able to appreciate that helping others is rewarding and fun, for all involved."