Need to request an absence from school? Complete this form!

Please see below how being late for school can impact your child's education: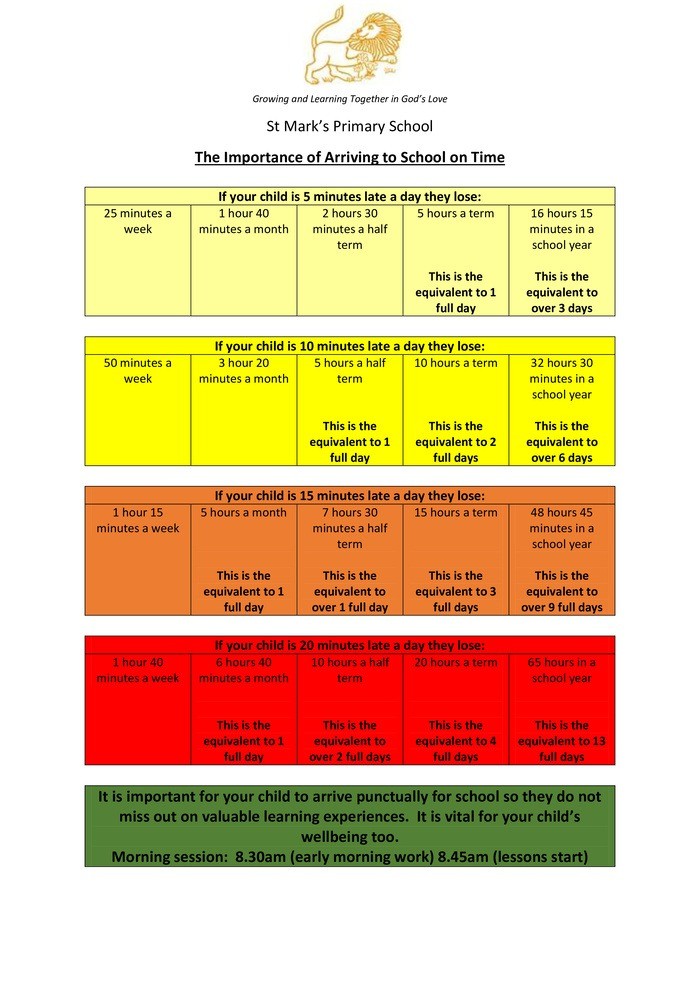 We believe that regular attendance at school is vital for your child's wellbeing and education. We promote high attendance and punctuality, and seek to support families where there are difficulties.
We also adopt the Hampshire County Council policy on requests for attendance, including fines for absences due to holidays. More information can be found here.
Read more here about the link between attendance and attainment.