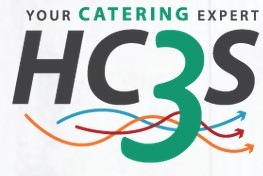 St Mark's uses Hampshire's own HC3S to provide school meals. Remember, meals for children in Year R, 1 and 2 are free. This is provided by the government as part of 'Universal Infant Free School School Meals'. Find out more here. When children go into Year 3, meals are chargeable at the cost of £2.50/day. This can be paid online.
You could be entitled to Free School Meals – click here to check!
Which week is which?!
September 6 – Week 3
September 13 – Week 1
September 20 – Week 2
September 27 – Week 3
October 4 – Week 1
October 11 – Week 2
October 18 – Week 3
Note that homemade fish cake which is listed on Wednesday of week 1 has been substituted for Bubble salmon
Starting Tuesday 9th March! Each day, a jacket potato can be ordered, with a single topping offered. Note that the topping can't be changed, and it will be placed on the potato!
This new part of the menu doesn't follow the weekly HC3S menu – ie. Every Monday the topping is baked beans, whether it is Week 1, 2 or 3.