Key Phone Numbers and documents
Policies:
Safeguarding News Updates:
Golden Rules!
Yes, it could happen here
Little things matter – puzzle!
Always ensure child's wellbeing
Act quickly – Pass to DSL – straight away
Record – carefully and fully
Follow up afterwards
Mental Health & Wellbeing Advice
… just click here!
When should I call the police?
Check out this guidance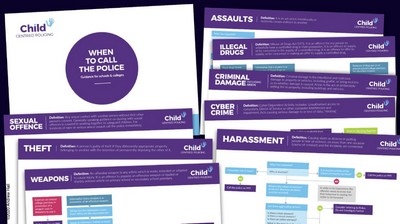 Introduction to safegarding
Sexualised Behaviour – Traffic Light Tool
What to do if you have a concern

about a child

:
Act quickly
Speak to a DSL – Mr Applegate, Mrs Ford, Mrs Alsey, Mrs Greer
Complete a green form (download here) and pass it on straight away, or teachers, create a CPOMS entry. If necessary, call a DSL. Not got a number? Phone someone who does.
If you need to seek advice or make a referral yourself, and a DSL cannot be contacted, then you must phone 01329 225379 or complete an online IRAF form here. Out of hours phone 0300 555 1373. In an emergency, phone 999. This document is really helpful, too – it walks you through the process step by step.
Worried about a child who might be being radicalised or becoming in involved in terrorist activities? Complete an online IRAF form here.
Who should you contact if you have a concern?
Threshold Charts
Can be found here. (it's now on a webpage, not a download).
Safeguarding Updates