Are you interested in training to become a teacher? We can help!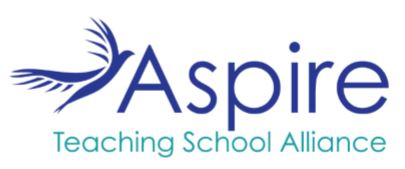 St Mark's CofE Primary are excited to be part of the Aspire Teaching Alliance. This is a group of local schools who have formed an alliance to provide high quality, on-the-job training for those wanting to go into primary school teaching. The programme is fully accredited by the University of Winchester, and successful candidates gain Qualified Teacher Status (QTS), as well as a PCGE.
The Department for Education accredited Overton CE Primary School as a National Teaching School in 2014 and soon after we began to collaborate with them, and other local schools, to form the Aspire Alliance. Benefits of this partnership include our ability to access high quality continued professional development for our staff which ensures the school is forward looking and continually striving for excellence for all the children and staff.
Find out more here:
https://www.overtonprimary.co.uk/news-and-events
We would love to 'virtually' meet you if you are interested in training to become a teacher and want to find out how Aspire can help. We will be hosting a series of remote sessions that will include:
A short opening presentation about Aspire's School Direct programme and vision
Advice on what makes a strong application
Opportunities to ask questions
To find out more, please email us via aspire@overton.hants.sch.uk
School Direct is a one-year teacher training programme for graduates (including career changers) who learn "on the job" in one of the Alliance's schools.  This will enable us to develop and retain high quality teachers with excellent employment prospects in the local area.
If you, or anyone you know, are interested in training to become a teacher and would like more information, please contact Overton Primary School directly or visit https://www.overtonprimary.co.uk/news-and-events . You can also speak to Mr Applegate about Apsire.