Our Vision and Aims
At St Mark's, we are ambitious for our children to be academically strong and believe that in order to achieve this, we must put character before qualification so that we develop each and every child. Our real hope is that in all that we do, we are able to put in firm foundations for our children, thereby making a difference to themselves, to their friends and family, and to the wide community- both now and in the future. We want our children to positively impact our world. How do we do all of this? We grow and learn together in God's love.
Our school is rooted in our Christian values of love, forgiveness, hope and faith. We hold these values dear, and weave them into our everyday life at St Mark's. They make us who we are. Importantly, we teach and live out these values from a Christian perspective and understanding. They help us to understand ourselves and our relationships with others in the context of God's love for us.
We desire our children to experience a full and rich curriculum, giving opportunities across all subjects and areas of life. We believe that excellent learning experiences underpinned by high quality teaching set in a highly nurturing environment are essential for children to achieve and develop well in all areas.
We are a fully inclusive school; we welcome children of all backgrounds, beliefs, cultures and circumstances. We celebrate our differences, too. As God loves us unconditionally, so we aim to love one another in the same way. We are all unique, and can learn from one another. We believe this is at the heart of who God is.
We love to work with our whole community; indeed, we were made to live in community with one another. Everyone has a part to play in educating our children including parents, governors, staff, members of our local community, and organisations in our own country and around the world. And as we help our children, so we help one another and build a better, more richly-connected world.
We want our children to be excellent learners for life, and so we have 8 learning behaviours which are underpinned by and linked to our Christian values. They help to develop the skills needed for life-long learning, as well as the understanding of what that means. Whilst knowledge is interesting and helps us make sense of our world, we know that learning is more than gathering knowledge. We need to learn how best to learn, and our learning behaviours help with this.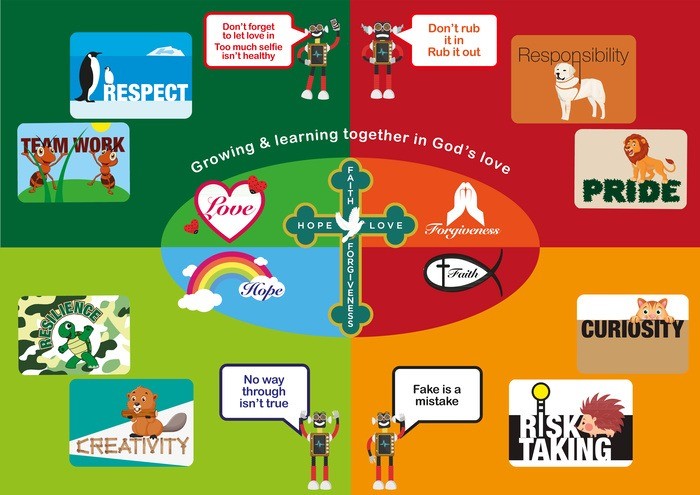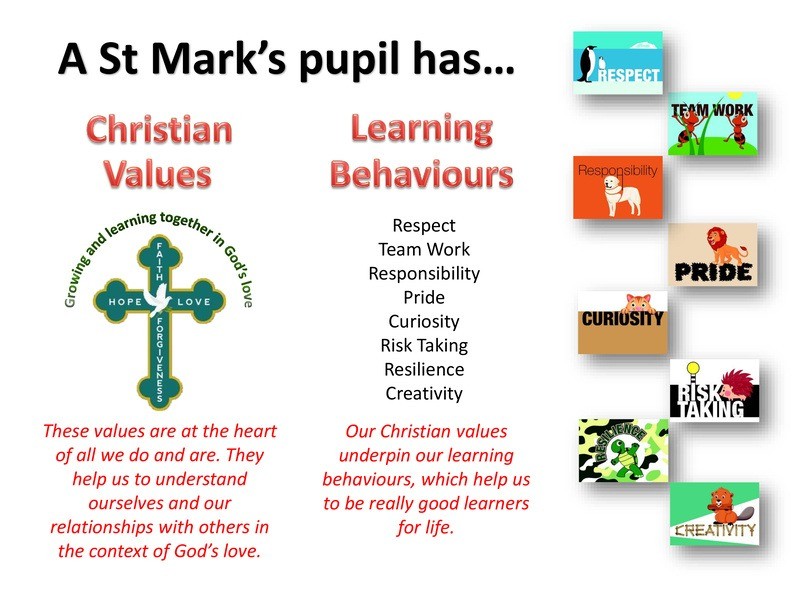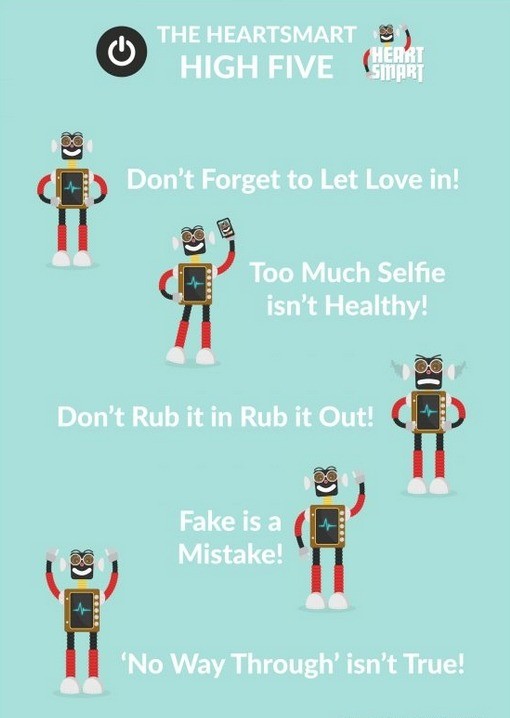 We are acutely aware that the emotional health of our pupils is paramount. As part of their character development, we want our pupils to be emotionally intelligent, resilient and actively empathetic. We employ a number of strategies to develop this. More recently, we are using HeartSmart to help them understand and live out what we believe are excellent principles and practices for growing healthy hearts and minds. Unsurprisingly, the High Five statements closely match our Christian values, and demonstrate a memorable, practical outworking of them.
For more information, please read our page on our Christian values.