Happy New Year!
We have had a lovely start to our new term looking at our RE learning about Special Things. The children enjoyed exploring the concept of Special Things and talked about the toys and objects from home which were special to them. We then linked this to special things within the Christian and Jewish faiths. Each class enjoyed creating their own cloth for the class special table, with every child making one piece of the cloth. They look amazing!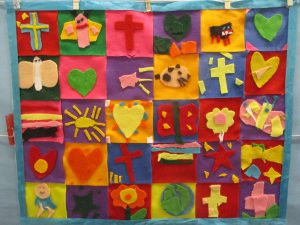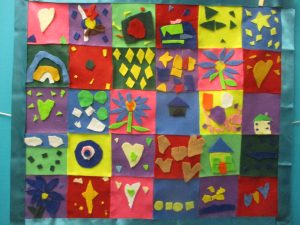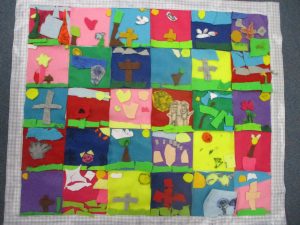 We are continuing to develop our Maths knowledge of numbers within 20 by looking at how they are made up of tens and ones and comparing the numbers using the language of greater than and less than. We have also started to look at the story, 'Lost in the Toy Museum' as part of our English learning where we will explore the use of adjectives within our writing about toys.
We have also started our new project, Imagination, where we will be looking at how toys have changed throughout history. A note went home on Friday asking for the children to please bring in a small toy (which will stay in school until half term) to use for our Toy Exhibition on Thursday 6th February. Please ensure they come to school in a named carrier bag or named in another way.
Thank you for all your continued support.
Year 1 Team