A note from Mr Applegate
Well done Year 6 – FANTASTIC carol singing at the Portsmouth Arms market yesterday!
We had our elections today – see a seperate website post about it coming soon!

Very sadly, Mrs Jones will be finishing at St Mark's at Christmas. Since 2002, Mrs Jones has been supporting children across the school, making a HUGE difference to their lives. Her calm manner and effective strategies have been instrumental in supporting a variety of children. And her creative skills have been a necessity in our various performances! Mrs Jones will be enjoying a different pace of life with her husband, who is also finishing his working career. We wish them all the very best together! Thank you Maria for all that you've given over the years at St Mark's.

Mrs Bennett, one of our fantastic LSAs, will sadly be leaving St Mark's at Christmas. Mrs Bennett has worked with us since 2014 and has had various roles over the years. Her work with our Young Carers made such a positive difference, as did her time as part of our pastoral team. There are so many children who have grown and developed under her care, and we are grateful all that she has given. We wish Mrs Bennett all the best in the future!

Most children have been busy doing tests this week – they've done very well and we'll share how they are getting on after Christmas.
Missed the results of our parents survey, and what we are working on next? Click here.
INSET day – Tuesday 4th Jan 2021! First day back is Weds 5th Jan.
We'll be letting you know about school bags next week – a few things left to finalise!
Carols around the Tree – Key Details
Please click here for all the key details (updated information!)
Christmas at St Mark's!
Christmas Cards – If your child would like to send cards to other children in our school, please bring them in by Tues 14 Dec. Remember to put the recieving child's name and class or year group on the envelope!
Christmas Lunch – Thursday 16th Dec (already ordered)
Christmas FOSM Party – Friday 17th Dec- bring a donation for FOSM, enjoy a brilliant party!
Christmas Jumpers – Friday 17th Dec – whether homemade, decorated or purchased, wear them today!
Upcoming Dates for your diary
Carols around the Christmas Tree – Outside on KS1 playground.     

Year R & 6 – Tues 7th Dec, 5-6pm

     

Year 1 & 5 – Weds 8th Dec, 5-6pm

         

Year 2, 3 & 4 – Thurs 9th, 5-6pm

Christmas Lunch – Thursday 16th Dec
Christmas FOSM Party & Christmas Jumpers – Friday 17th Dec
INSET Day – Tuesday 4th Jan. First day back Weds 5th Jan
Vacancies at St Mark's
We are looking for 2 friendly, reliable and enthusiastic people to join our amazing cleaning team.
Hours of work are 3.30pm to 6.30pm Monday to Friday with an hourly rate of £9.25 per hour.
If you would like to apply for the position please email the school office for an application form at adminoffice@st-markscofe.hants.sch.uk
Breakfast Club Vacancy – New post 
We are looking for someone to provide high quality care and supervision for children at our Breakfast Club
Hours of work are 7.45am to 8.45am Monday to Friday with an hourly rate of £9.62.
Please email adminoffice@st-markscofe.hants.sch.uk for further information and application form.
Road Safety
Did you know that the 'chicane' crossing on Woodbury Road is technically two separate crossings? At both sides of the crossings, cars have the right of way unless a school crossing patrol officer is present. Even when they are present at one side of the crossing, cars still technically have right of way on the other crossing. It's not a pelican/zebra crossing. 
Our crossing patrol team do a brilliant job! However, if you would like to request the council changes the chicane into a zebra crossing, please email or phone the council to let them know. Parent power really makes the difference!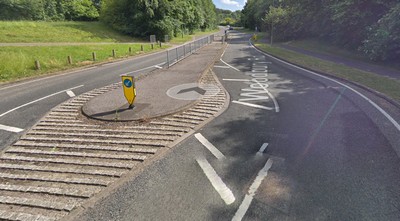 Immanuel / St Mark's Kempshot Services
Sunday 12th December
10.30am – Nativity Service (St Mark's, Kempshott)
6.00pm –  Carols by Candlelight. (Immanuel)
Christmas Eve. (24th December
3.00pm –  Crib Service (Immanuel)
11.30pm – Midnight Service (Immanuel)
Christmas Day
9.30 – Christmas morning service (St Marks (Kempshott))
After School Club Options
Click here to find out more!
Find out about the Hatch Warren Community Centre here!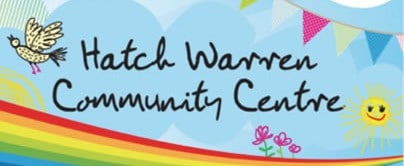 FOSM Raffle- Teepee Birthday Party!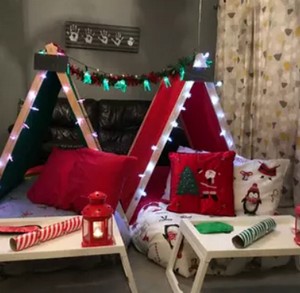 FOSM are happy to announce they have won a raffle prize for a Sleepy Teepee Party voucher worth £140. If you would like to be in with a chance of winning simply send in £2.50 for each raffle ticket, in an envelope clearly marked with your child's name, class , number of entries wanted and the amount enclosed. Change will not be given. Cheques made payable to Friends of St Mark's. Closing date will be Friday 10th December.
The draw will be made as soon as we have counted and collaborated the entries. Good luck!
Hire our facilities!
We're opening up again, so why not hire our hall, field or facilities for a birthday party, fitness class or training event? Click here to find out more.
🎵 Music of the Week 🎵
Prokofiev was a Russian composer and pianist. He died in 1953 and is one of the most famous composers of the 20th century.
Star Learner Awards:
Year R: Kabir, Edward V, Ellen
Year 1:  Joey, Harrison, Abbie
Year 2:  Stanley, Elise, Kayla
Year 3:  Nicholas, Freya, Zac C
Year 4:  Henry, Cody, George B
Year 5: Elsie, Bethany, Marissa
Year 6:  Samuel F, Hollie, Elliot
Rock Stars 
Best effort of the week:
Year 3: 
Year 4: 
Year 5: 
Year 6: 
Numbots best effort:
Year1: Konrad, Aiden, Noah
Year 2: Armaan, Amber, Oliver 
Star Reader Awards:
Year 1: Enrique, Zoe, Alfie J
Year 2:  Kelan, Edison
Year 3: Oscar, Summer
Year 4: Elouise, Renee
Year 5: Matthew, Mofi
Year 6:  Poppy, Ryan
FOSM – Support Our School!
About FOSM
The 'Friends of St Mark's' (FOSM) was formed early in the life of the school. All parents are automatically members and our committee organises social events for children and adults and fund-raising events such as Key Stage discos, Easter Egg Hunts and Summer Fun days.
Over the last few years the 'Friends' have donated money that has contributed towards extra resources to benefit the children at St. Mark's which has included playground equipment, books for the school library, and general school funds. We are now a registered charity, too. Charity number: 1188879
Join our Facebook group here.