The children in Year 1 have loved learning about toys this half term. They learnt about how teddy bears have changed over time and enjoyed creating their own versions of 'Build a bear' as an example of a modern teddy bear.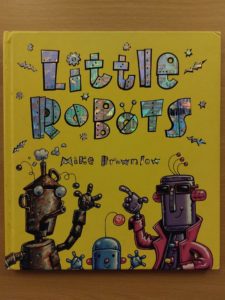 They have also loved exploring their creativity as 'illustrators'. They have learnt about the author and illustrator, Mike Brownlow, and have enjoyed learning about his illustrations in his book 'Little Robots'. The children have explored different using felt tips and pencils and have created their own 'Little Robots' ready for a class book.
As our project, 'A Toy's Story' draws to an end this week, the children are looking forward to setting up their own toy museum and sharing with you what they have learnt about toys. Please come along and visit your child's classroom on Wednesday 8th February, 8.30-8.45am to see their toy museum.
Year 1 Team