Latest Newsletter – 9th Oct – Foodbank, FOSM, and Thank you's!

Summary
Please join our FOSM AGM – Tuesday 13th October, 7:30pm. Online only. The Zoom link is here.
Amazing generosity for non-school uniform day!
Google classroom work for those self-isolating – it's compulsory :)
Parents' evening bookings are live – don't forget to book!
Harvest Worship & Foodbank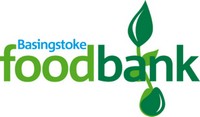 On Monday, Rev May will lead us (online) in thinking about Harvest. Food is of course vital, and helping children to appreciate all that we have, as well as where food comes from, is important!
We would normally have a donation for bringing in food items. This year, we encourage you to donate online directly to Foodbank. Every penny makes a huge different. Thank you. You can donate online here.
Non-uniform! THANK YOU!!!
Together you donated £910.73 last Friday!! Just staggering. Thank you so much.
FOSM AGM – please join us online
Our FOSM team (PTA) work incredibly hard for our school. We run an AGM, which is a public meeting for all parents/carers to share ideas, discuss events, and see how St Mark's can be supported financially. It also strengthen's our community, too! Please do join us online!
Date: Tuesday 13th October, 7:30pm. Online only. The Zoom link is here.
FOSM Car Wash
Saturday 17th October
School Car Park
KS1 10am-11:30am
KS2 11:30am-1pm
Children in both? Choose your time!
£5 – small car
£8 – SUV/MPV/large car
£10 – van
Card and cash accepted
The event will be Covid safe, too!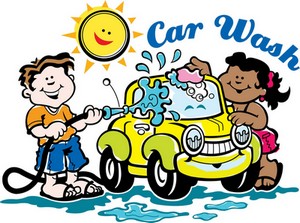 Why £30k?!
Covid is hitting us hard, like it is for all schools, businesses and families. Adding together the additional costs of managing our school in a covid-safe way, and the loss of income from our usual sources (including breakfast club and lettings), we will be over £30,000 below what was already a tight margin. It's a very significant amount. We are committed to being a safe environment for children and adults, and this is a priority over the budget. The government reimburse very little of the covid-related costs (if any!). Your generosity through FOSM events and other methods is so much appreciated.
School Bags
In order to reduce covid risks, we have asked you not to bring in back packs. Thank you for working with us! This rule will continue.
However, Year 6 pupils will be allowed to bring in drawstring bags, as they have additional items to carry, particularly children who's bodies are going through changes.
Parents' Evenings – Online
These will also be held online. You will receive an email giving details for booking a time slot soon. Your video meeting will last a maximum of 10 minutes (it cuts off at 10 minutes!). The video service is run by the same UK company that book the parents evening – you will be given a link, and no additional software/app is needed. To be clear, it's not Google Meet or Zoom.
21st Oct 2020, Wed 16:20 – 18:30

4th Nov 2020, Wed 15:40 – 17:40

11th Nov 2020, Wed 16:00 – 18:00
For Year 6 parents: 4th November is the week of the PGL trip. Should the trip go ahead, we will just rearrange the bookings made for that day.
Lunchtime Heroes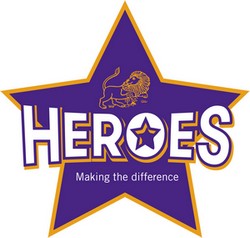 We are so grateful to have amazing Lunchtime Heroes – parent volunteers who are giving up time each day to help clean tables, hoover the carpet, and support our children at lunchtimes. We are blown away by the generosity and smiles shown! Thank you!!!
RockStars Headliners
Most played:
Year 3: Sophia M, Gabriella D and Eleanor B
Year 4: Irebami A, James S and Ava W
Year 5: Charlie L, Freya T and Poppy L
Year 6: Daniel H, Nevaya B and Rue B
A special mention to Irebami who has played the most in the entire school!
Our School Ranking:
We have moved to 6th place out of 30 local schools – go St Mark's!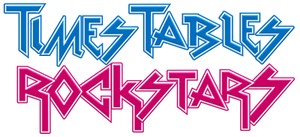 Star Learners Last Week!
Well done to:
Year R: Ollie S, Emily, Joey
Year 1: Lily, Avani, Amaya
Year 2: Lucas A, Macey, Hayley
Year 3: Marianna, Oscar, Bethany, Theo M
Year 4: Bethany C, Scarlett E, Anaya, and the whole of 4H
Year 5: Alex, Lucy, Poliana
Year 6: DJ, Sofie, Leah

Mr Carter and Mrs Hygate
Thank you everyone who gave towards the JustGiving page for Mr Carter and Mrs Hygate. We were raising money for Great Ormand Street, Hampshire Hounds Dog Rescue, and to create a special memorial for Val Hygate and Allan Carter at St Marks. Together we raised over £700! We'll be sharing photos of the memorial soon.
Google Classroom Work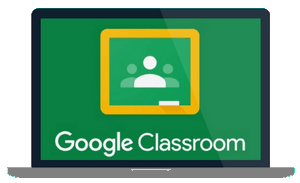 We will only set GC home learning for children who are at home because they are self-isolating. If a child is just unwell and therefore not at school, GC work won't be set.
Remember, GC work is compulsory, so does need to be done!
Additional work may be set on GC for homework; this will be year group dependent.
Road Safety
Did you know that the 'chicane' crossing on Woodbury Road is technically two separate crossings? At both crossings, cars have the right of way unless a school crossing patrol officer is present. Even when they are present at one side of the crossing, cars still technically have right of way on the other crossing. Just something to be aware of, although most drivers are especially courteous when children and adults are around.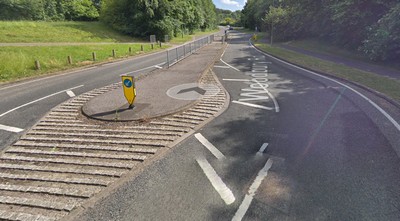 School Dinners
A small increase of 10 pence in the price of a school meal has been agreed by Hampshire County Council, to come into effect from November 2020. This increase is being introduced to meet the rising cost of providing school meals, which takes the price per meal to £2.50
This price increase is a Hampshire agreement with HC3S, and schools are not involved in this decision.
School Photos
Please note the deadline to order your child's photo is Friday 16th October.
If you're not able to order online, please send in your child's order form with a cheque or cash for the photographer to collect next Friday. Thank you
Year R Tours – September 2021

Interested in joining St Mark's for September 2021? We're running tours and online sessions. Click here to find out more
SCL After school care and Half Term Child Care
Click here for Half-term child care booking! Held at Hatch Warren Community Centre.
Click here for regular after school care at St Mark's.
Covid Reminders
Use the email covid@stmarksce.org.uk if you have questions or need to report symptoms or a positive case.
Please keep us updated – for example, of test results.
Read this letter from Public Health England about symptoms and testing.
If a child or parent is at home because of symptoms, please keep the siblings off too. IE the whole household needs to isolate, and the person with symptoms needs to get a test.
We are moving online with homework, spellings and Google Classrooms. If you need help with technology, please do let us know by emailing the office.
If a child is off school but able to work, then Google Classroom work is available – and it should be completed. Teachers spend a lot of time making sure this work is available so no-one misses out!
Do you have a spare laptop you don't need?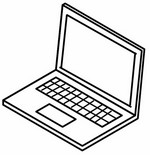 Do you have a laptop lying around, which we can use to support children at home? Doesn't need to be new or quick. We blitz it, and install all the software necessary. That way a child who doesn't have access to a laptop for home learning can really benefit. If you can help, please email the office.
Friends of St Mark's (FOSM) AGM

Our FOSM team (PTA) work incredibly hard for our school. We run an AGM, which is a public meeting for all parents/carers to share ideas, discuss events, and see how St Mark's can be supported financially. It also strengthen's our community, too! Please do join us online!
Date: Tuesday 13th October, 7:30pm. Online only. The Zoom link is here.
FOSM is now a registered charity – can your business help us in anyway?
What is your child learning this term?
Read the following for your child's year group to find out more! It includes information about homework, reading, general expectations and more. The Knowledge Organiser helps you to know the knowledge the children should be learning for their project. Test them and see how they are getting on!
Email and Contact Details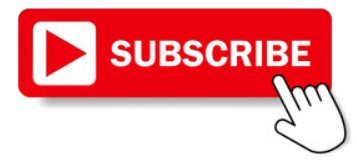 If you don't receive the school newsletter and year group emails via email, you can sign up here!
Remember, if you change your contact details, please let the office know here.
Get in touch with us