A note from Mr Applegate
Don't forget about wearing odd socks on Monday! See below for details.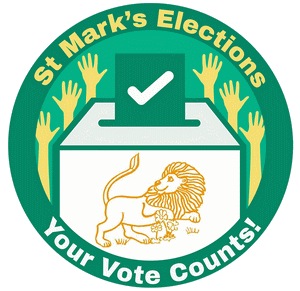 Last Monday, we told the children about opportunities to serve in our school. We're launching our school councillors, Eco-Warriors, Christian Voice Ambassadors, Junior Road Safety Officers and Librarians. On Friday 3rd Dec, we'll hold a school election using the Basingstoke Council ballot boxes and booths!
It was a privilege to share in Remembrance yesterday, as we had a whole-school worship and 1 minute silence. Our Year 6s wrote some inspirational and poignant poems too.
Thank you for your understanding with the supply issues from our catering company HC3S.
Don't forget to order a Christmas dinner if you would like one for your child! Deadline 17th November.
We occaisionally have spare wooden pallets from deliveries. Would you like them, or to be notified of when we have pallets available? Just email the office.
Have a great weekend! Mr Applegate :)
Upcoming Dates for your diary
Book Fair for remaining classes – Nov 15th – click here for details
Odd Socks day – Nov 15th – wear odd socks!
Children in Need – Nov 19th – wear something yellow or with spots on – no need to buy anything! Better to give to CIN than to buy something!
Year 6 SATs information evening – Monday 22nd Nov, 5pm, on Google Meet (via Google Classroom)
Election Day – Friday 3rd Dec
Odd Socks Day and Anti-Bullying Week
During the week beginning Monday 15th November, we will be celebrating Anti-Bullying Week at St Mark's! The theme this year is 'One Kind Word. To kick the week off, we will be starting with an Odd Socks Day on Monday 15th November!
WHAT IS ODD SOCKS DAY? Odd Socks Day is a key part of Anti-Bullying Week! To celebrate that we are all unique, we ask that children wear odd socks to school on Monday 15th November. Last year over 13,000 schools took part in Odd Socks Day and this year, we are joining them!
WHY IS ODD SOCKS DAY IMPORTANT? The day sends an important message to pupils that they should be allowed to be themselves, free from bullying and helps us celebrate Anti-Bullying Week in a fun and positive way. We will be completing fun activities during the day and the rest of the week, which will help us celebrate both our differences and our unity within our St Mark's community.
WHAT DO WE NEED FROM YOU?
Make sure your child wears odd socks to school on Monday 15th November!
Help your child enter our school competition! On Google Classrooms, we would like the children to submit their best 'odd socks' photograph! It might be a picture of them wearing odd socks in an usual setting, it might be their pet wearing odd socks, it might be the whole family wearing odd socks together stood in a circle or with their legs in the air, it might be odd sock bunting hanging across your front door! The deadline for entries will be Wednesday 17th November so that we have time to choose the winners. Winners will be announced on Friday 19th November in Celebration Worship!
Christmas Lunch 
Christmas Lunch will be on Thursday 16th December.
Please click on the link below to confirm your child's meal option. Please complete the form even if your child will bring a packed lunch from home.
The meals will be served in boxes in the classrooms due to the continuing covid bubbles, but there will be Christmas music and crackers for all, regardless of which meal option the children choose, including children who are having a packed lunch.
Please ensure you complete your form by Wednesday 17th November. We regret that due to our order being placed with the kitchen on this date, we will not be able to take any late orders.
If your child has a special menu for allergies and would like a hot meal on that day but can't have either of the options offered, please email d.collins@st-markscofe.hants.sch.uk for confirmation of what will be available to them.
All Key Stage 1 meals (years R – 2) are free of charge. Meals for Key Stage 2 children (years 3 – 6) will be charged at £2.50 per head, unless your child qualifies for free meals. Please make payment for your child's meals via their SCOPay account – if you need a reminder of how to log in, please send an email to the address above and this will be sent to you.
Well done Noah!
Noah (Y4) was selected for district cricket trials! We are so proud to say that he got through and is now part of the North Hampshire U9's Cricket Squad. Keep working hard Noah- you're amazing!
Well done to:
Year R: Edwaed N, Esme A, Hannah

Year 1: Joshua E, Harry W, Ollie

Year 2: Ava Ma, Leo, Mason

Year 3: Isabelle Ra, Annabelle, Mia

Year 4: Max A, Daniel, Lara

Year 5 : Chloe D-S, Edward, Dylan

Year 6: Mason, Max B, Kai, Samuel W
Rock Stars 
Best effort of the week:
Year 6 – Chelsea, Igor, Ryan, Adam
Year 5 – Sophie G, George, Alexis, James S
Year 4 –  Harry B, Chloe Ma, Jack Daw, Elizabeth
Year 3 – Navlyn, Isabelle C, Tomasz, Ava
Numbots best effort:
Most improved accuracy
Year1: Louie, Cooper, Daniel N
Year 2: Reuben, Jackson, Emily
Star Reader Awards:
Year 1: Alfie P, Isabelle, Joshua S
Year 2: Amber, Jenson, Max
Year 3:  Jacob, Amneet, Dollie
Year 4: Harvey, Charlie B, Callum
Year 5: Bethany C, Ava, Iremide
Year 6: Aidan, Sienna, Daisy S
Year R Tours for September 2022
Are you thinking about your child joining us in September 2022? Come and find out more about us at our online and onsite sessions!
Zoom Information Session:
No need to book! Both Zooms are the same.
Nov 15th Year R Info Zoom – 6pm Link here
Onsite Tours:
Please register here.
Please also attend the Zoom Information Session above!
Dec 2nd Year R 

Tour

 5-6pm
Come along to the main entrance and we'll direct you.
🎵 Music of the Week 🎵
This piece of music composed by John Williams was written for a film called Saving Private Ryan which was set in World War 2. It is a beautiful piece of music written to remember all those who lost their lives in war.
Hire our facilities!
We're opening up again, so why not hire our hall, field or facilities for a birthday party, fitness class or training event? Click here to find out more.
Flu Vaccines – Update
The School Nursing Team will be here on Wednesday 17th November to administer the Flu Vaccine for all children Year R-Year 6.
The link to complete the consent form has now been sent home. Please complete as soon as possible, even if you do not give consent, as you can specify this on the form. Thank you
Learn about John Blanke
FOSM – Support Our School!
About FOSM
The 'Friends of St Mark's' (FOSM) was formed early in the life of the school. All parents are automatically members and our committee organises social events for children and adults and fund-raising events such as Key Stage discos, Easter Egg Hunts and Summer Fun days.
Over the last few years the 'Friends' have donated money that has contributed towards extra resources to benefit the children at St. Mark's which has included playground equipment, books for the school library, and general school funds. We are now a registered charity, too. Charity number: 1188879
Join our Facebook group here.