Half-Term is here!
Yet another busy half-term has gone by, A huge thank you to you as parents and carers for your support towards our school and your child's learning. Given their experience of the past year due to lockdowns and the uncertainty of it all, we think they have coped remarkably well. It's not been easy, but they have shown our learning behaviours throughout.
Thank you to our FOSM team who continue to take charge in raising much needed funds for our school. Can I plant a seed – they are in much need to support to join the committee and for parents and carers to take an active part in planning and organsing events, not just helping. Many of the committee will be finishing soon because their children will be leaving in July (you have to have children in the school to be on the committee). This basically means if we don't have more committee members, FOSM won't be able to run. It really is that stark. Please do consider if you can plug this gap. Email us or conact us if you'd like to find out more.
Following on from the poem I shared last week, I include below a brilliant diagram and video below. It shows that when we approach our children with a relationsihp-based focus and not a behaviour-based focus, we begin to build secure attachments with our children. We teach and parent best when we are attuned to their needs – we listen, we notice, we respond with love, kindness and wisdom, not threat, consequence or harsh words. The diagram actually applies irrespective of the chid's age! I hope it provides a helpful reflection for you as it has done for me. As the short video below states,"The need for attention is actually a need for connection."
What will September look like? Will we still have class bubbles? Will school return to pre-covid normality? These are questions we just don't know the answer to. Government guidance has not changed, and the variants around make things uncertain for us all. Please rest assured of our continued intention to look after your children in the best way possible, whatever the restrictions in place.
Finally, we said an emotional farewell to Mrs Gatfield this week. Having worked with us for almost 13 years, it was clear to see the impact she has had on staff and children over that time. Listening to Year 6 children share about their memories of her from when they were in Year 1 was just lovely. An LSA's impact on a child can never be underestimated. Mrs Gatfield, we wish you all the best – you will be much missed at St Mark's!
Have a wonderful break – and enjoy the promised good weather! Mr Applegate
SCL INSET DAY Club
SCL will be running an INSET day club on Monday 7th June. Click here for details.
FOSM News

The next FOSM car wash is on
12th June
.
Amazon smile –
Want to help make a difference while you shop in the Amazon app, at no extra cost to you? Simply follow the instructions below to select Friends Of St Mark'S, Hatch Warren as your charity and activate AmazonSmile in the app. Amazon will donate a portion of your eligible mobile app purchases to us.

How it works:
1. Open the Amazon app on your phone
2. Select the main menu (=) & tap on "AmazonSmile" within Programmes & Features
3. Select Friends Of St Mark'S, Hatch Warren as your charity
4. Follow the on-screen instructions to activate AmazonSmile in the mobile app
Star Learners
Well done to:
Year R: Kyla, Alvaro, Elias
Year 1: Noah S, Lily, Connie
Year 2: Zac C, Amber, Marley
Year 3: Noah, Seth, Imogen
Year 4: Colin, Betsy, Bethany W
Year 5: Jack P, Lottie B, Mason
Year 6: Oliver C, Hannah, Noa

Rock Stars & Numbots
Rock Stars best effort:
Year 3: Elizabeth B, George H, Manuel P, Harry B, Chloe M
Year 4: George S, Iremide A, Harry A, Izzy M, Oliver B
Year 5: Cameron M, Chelsea P, Madison P, Emily G, Jack B
Year 6: Katie G, Nevaya B, Evie C, Andrew C, Evie C
Numbots best effort:
Year 1 : Alfie, Lola, Elizabeth
Year 2: Amber, Abigail, Liam
Does your child need after school care?
Two options! 1) SCL, run at school, no need to book in advance – details here! 2) Hatch Warren Community Centre After School Care – details here.
Year 5 Taster and Open Days
The following schools are planning to hold Taster Days for Year 5 pupils:
Brighton Hill School: Friday 9th July Tel: 01256 350606
Aldworth School: Thursday 8th July Tel: 01256 322691
Cranbourne School: Thursday 8th July Tel: 01256 868600
Henry Beaufort School: will be holding their Taster Day online this year. Tel: 01962 880073
Perins School: Open Mornings Thursday 8th & Friday 9th July 8.45am-10.30am. Open evening Thursday 9th July 5pm-7pm Tel: 01962 734361
Please note all dates may be subject to change. Please contact the individual schools for further information.
Year 6 Transitions Days
We have been given the following dates for the Year 6 transition days:
Brighton Hill School: Thursday 1st & Friday 2nd July
Aldworth School: Thursday 1st & Friday 2nd July
Cranbourne School: Thursday 1st & Friday 2nd July
Henry Beaufort School: Wednesday 7th & Thursday 8th July
Perins School: TBC
Bishop Challoner School: Thursday 1st & Friday 2nd July
Dresses and Messes – Customised items, and raising money for FOSM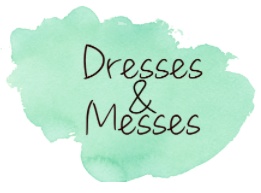 See a wide range of items available, which can be personalised as you wish. All profits go to St Mark's. Enjoy!


How to talk to your child about online safety
Click here for helpful videos from the NSPCC:
https://www.nspcc.org.uk/keeping-children-safe/online-safety/talking-child-online-safety/
Regular Notices
Sign-up for our school prayer points mailing list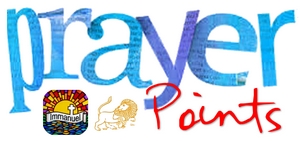 Would you like to join our prayer points mailing list? In conjunction with Immanuel church, this is a new opportunity to receive by email a half-termly prayer
Covid Reminders
Use the email covid@stmarksce.org.uk if you have questions or need to report symptoms or a positive case.
Please keep us updated – for example, of test results.
Read this letter from Public Health England about symptoms and testing.
If a child or parent is at home because of symptoms, please keep the siblings off too. IE the whole household needs to isolate, and the person with symptoms needs to get a test.
We are moving online with homework, spellings and Google Classrooms. If you need help with technology, please do let us know by emailing the office.
If a child is off school but able to work, then Google Classroom work is available – and it should be completed. Teachers spend a lot of time making sure this work is available so no-one misses out!
INSET Days
Monday 7th June 2021
Thursday 2nd September 2021
Friday 3rd September 2021 (term starts 6th Sept)
Tuesday 4th January 2022
Friday 8th April 2022
Monday 6th June 2022
Online Forms
Recent Posts – have you missed anything?
Support our school whilst you shop!
Going to be absent?
We've moved our absence request form online. This is for absence requests such as holidays, weddings, funeral, special events, and more. You don't need to use this form for sickness or self-isolation (but please email/phone the office if they are unwell).

Email and Contact Details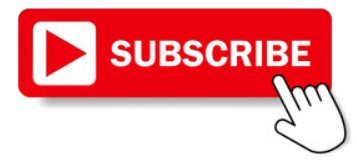 If you don't receive the school newsletter and year group emails via email, you can sign up here!
Remember, if you change your contact details, please let the office know here.