Summary
Not completed the class friendship survey yet? Last weekend to do so! Details below.
Secondary schools – Year 5 taster days and Year 6 transition days cancelled – details below.
Sports Week is this week! Wondering what to wear or needing a spare sponsorship form? See here for a timetable . Find out about the 'Beat The Teacher' activities, and also find out their scores (year group specific!)
COVID – Remember, please keep siblings at home if any member of the household is showing symptoms! (The whole household has to self-isolate, not just the person with the symptoms).
FOSM – Car wash last week raised £373.12!! WOW! Brings our total to £19,799.13! Note – Car wash on 17th July has been cancelled.
FOSM – Raffle Tickets must be in by 2nd July. We can't accept the raffle after that, but we can accept the money as a seperate donation. Thank you.
We're enjoying the Euros at school – every class has a country to support! Watch this video to find out which country your class has – and who Simba got!
Please can hayfever and other medicines be given before school, and also sun lotion applied before school. We are unable to apply sun lotion. We can only administer prescribed medicines – parents/carers must give these in at the office, not via the child.
Mr Applegate in the stocks? Throw a sponge at him?!
Yes, honestly! For a donation of any amount, children will be given the chance to throw a wet sponge at Mr Applegate during the school day. Eeek!
Monday 5th July – 3SB, 4PC, 1C, Bridge
Tuesday 6th July –

Year R,

3PG,

5F,

5SP

Wednesday 7th July –

4G,

1P,

1J,

4H,

3T,

2B

Thursday 8th July –

6S,

6C,

6B,

2R,

2BT,

5T
Secondary School Transition Days – cancelled
Following the government's announcement on Monday, schools have been told that they should not carry out transition in the usual way. This is to minimse bubbles crossing. This has meant that all Basingstoke Secondary Schools have cancelled their year 6 transition days and their year 5 taster days. Each secondary school is now planning an alternative programme and will be contacting parents directly with details.
Transition, reports, new classes- what's the plan?
Reports go out on 12th July via email. This will contain details of your child's new class and teacher.
During the week of the 12th and 19th July, we'll have some transition events to allow your child to meet their new teacher in a socially-distanced way. We have to be mindful of bubbles still! More details to come.
Friendship Groups
If you haven't already done so (and please don't do it twice!), could you please complete your child's form confirming their 3 friends as soon as possible. This is to enable us to consider friendship groups for next year. Please complete by Monday 21st June. If we don't receive your completed form by this date, we will do our best to place your child with a friend from their current  class. https://docs.google.com/forms/d/e/1FAIpQLSdLajGe_ekhB81iX8RP85agfRMfAQlKOUVTrNjmMhORMDBFiA/viewform?usp=sf_link
Covid Update from PHE
Public Health England (PHE) is seeing an increasing number of positive COVID-19 Delta cases (variant first identified in India) in schools and educational settings. This variant is more transmissible than the Alpha (variant first identified in Kent/UK) and other variants, and is now the most common type of COVID-19 in England.
To support swifter case finding and contact tracing for COVID-19 cases and help control the spread of the Delta variant, PHE is now recommending that, in the South East, close contacts of PCR positive individuals in schools and colleges take a voluntary PCR test through NHS Test and Trace on day 5 of their 10-day isolation period, even if they are not experiencing any COVID-19 symptoms.This only applies to children school-aged or college-aged.
Please note that if a close contact undertakes a voluntary PCR test on day 5 of their 10-day isolation period, and tests negative for the virus, they must still complete 10 full days of self-isolation. This is because the incubation period of the virus means they could develop coronavirus after receiving a negative test result if it s within the 10 days – voluntary PCR testing on day 5 therefore gives close contacts households the best chance of minimising the possible risk of spreading COVID-19 to others. It is important to remember that as many as 1 in 3 people with coronavirus have no symptoms.
Hampshire Autism Support
Really helpful resource here!: https://www.autismhampshire.org.uk/
Change of contact details
Just a reminder to let the school office know about any change of address, email or contact numbers. This is to ensure our records are up to date, should we need to contact you with school reports, general emails or if your child is unwell. Thank you,
Sports Week
This year sports day will look a little bit different. Due to Covid, we are unable to all spend the day outside competing for our colour teams with our family and friends to support us. We still want sports day to go ahead and for children to have the opportunities to earn points for their team.
We will be holding a Sports Week from Wed 23rd June to Fri 25th June (reserved dates Mon 28th to Wed 30th June).
Across this week, each year group will have an afternoon where they compete for their colour teams in an Obstacle Race. Then at another point this week, they will attempt the challenge of beating the teachers at a number of different activities.
During sports week, we would like all children across the school to wear sports clothes. On their designated afternoon for the obstacle race, we would like your child to wear their colour team t-shirt – please see timetable below. Class teachers will have list of who is in which colour team if you are unsure.
Obstacle Race Days – team colour t-shirts needed to be worn on this day.
Year 1 and 2 – Weds 23rd June (Reserve Mon 28th)
Year 3 and 5 – Thurs 24th June (Reserve Tues 29th)
Year R, 4 and 6 – Fri 25th June (Reserve Wed 30th)
For the beat the teacher challenge, we are asking for the children to be sponsored. Thanks for all your support, please do ask your child's teachers if you have any questions. Miss Thomas and Miss Barnett
Star Learners
Well done to:
Year R:  Nico, Abigail, Anabelle
Year 1:   Aria, Amy, Amaya
Year 2:   Ollie P, Max, Oscar
Year 3:   Jack Dav, Zac, Taya, Reece
Year 4:   Liam J, Dylan J, Scarlett D
Year 5:  Max M, Isaac, Cameron
Year 6:  Dan Hea, Krisztina, Oscar B

Rock Stars & Numbots
Rock Stars best effort:
Year 2: Oscar B, Evie B, Isabelle R, Benjamin T, Nathan C
Year 3: Elizabeth B, Harry B, Oscar J, Jeffrey C
Year 4: George S, Iremide A, Irebami A, Colin A
Year 5: Jack B, Nyle F, Samuel W, Sophia M
Year 6: Krisztina H, Ollie R, Katie G, Jonathan R
Numbots best effort:
Year 1: Tina, Elizabeth, Alyssa
Year 2:  Marley, Isabelle Ru, Freya 
Summer Holiday Childcare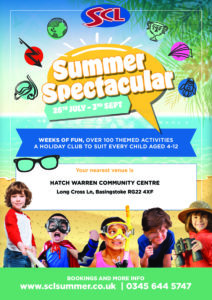 REGULAR NOTICES!
Does your child need after school care?
Two options! 1) SCL, run at school, no need to book in advance – details here! 2) Hatch Warren Community Centre After School Care – details here.
Year 5 Taster and Open Days
Our understanding is that these have been cancelled. Please speak to the schools should you require further information.
Year 6 Transitions Days
Our understanding is that these have been cancelled. Please speak to the schools should you require further information.
Dresses and Messes – Customised items, and raising money for FOSM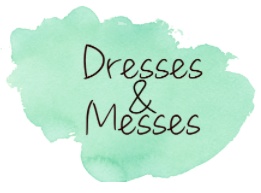 See a wide range of items available, which can be personalised as you wish. All profits go to St Mark's. Enjoy!


How to talk to your child about online safety
Click here for helpful videos from the NSPCC:
https://www.nspcc.org.uk/keeping-children-safe/online-safety/talking-child-online-safety/
Sign-up for our school prayer points mailing list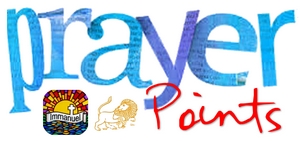 Would you like to join our prayer points mailing list? In conjunction with Immanuel church, this is a new opportunity to receive by email a half-termly prayer
Covid Reminders
Use the email covid@stmarksce.org.uk if you have questions or need to report symptoms or a positive case.
Please keep us updated – for example, of test results.
Read this letter from Public Health England about symptoms and testing.
If a child or parent is at home because of symptoms, please keep the siblings off too. IE the whole household needs to isolate, and the person with symptoms needs to get a test.
We are moving online with homework, spellings and Google Classrooms. If you need help with technology, please do let us know by emailing the office.
If a child is off school but able to work, then Google Classroom work is available – and it should be completed. Teachers spend a lot of time making sure this work is available so no-one misses out!
INSET Days
Thursday 2nd September 2021
Friday 3rd September 2021 (term starts 6th Sept)
Tuesday 4th January 2022
Friday 8th April 2022
Monday 6th June 2022
Online Forms
Recent Posts – have you missed anything?
Support our school whilst you shop!
Going to be absent?
We've moved our absence request form online. This is for absence requests such as holidays, weddings, funeral, special events, and more. You don't need to use this form for sickness or self-isolation (but please email/phone the office if they are unwell).

Email and Contact Details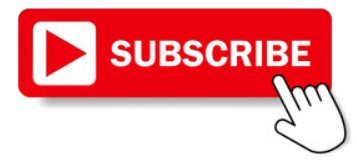 If you don't receive the school newsletter and year group emails via email, you can sign up here!
Remember, if you change your contact details, please let the office know here.