A note from Mr Applegate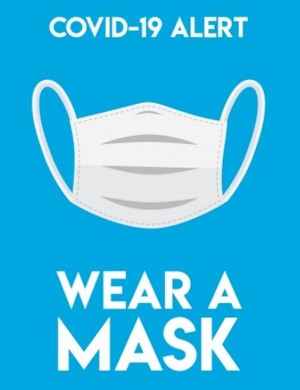 I hope you've had a great week. The children continue to work exceptionally hard, as do the St Mark's team, and I reflect often how fortunate I am to work in our school community. I see 'Growing Excellence' all around – from the Year R's settling into school so well, to the Year 3's learning the Ukulele, to the Year 6's quality of writing.
Like me, I'm sure covid is on your mind. To keep you posted:
As from last week, we are letting parents and carers know each time there is a positive (PCR) case in the year group.
We do liaise with PHE and the health protection team. They are impressed by our existing measures, and have requested that where confirmed cases are 3 or more in a class, that the class operates as a bubble as much as possible (ie seperate to the other 2 classes). We continue to tighten aspects of school to reduce transmission and risk.
Please make sure you check Google Classroom for work – it's always set when children are off for Covid-related reasons.
Please wear a mask when onsite- and share this message with anyone who may bring/collect your child.
There are lots of notices below – thank you for taking the time to read our newsletter.
Have a great weekend, Mr Applegate :)
Summary
St Mark's Heroes – Can you make the difference?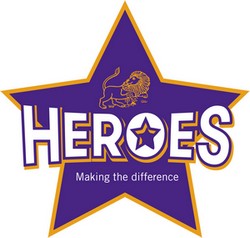 Our children need your help! They would massively benefit from an hour, an afternoon, or whatever you can give to help them during school hours. Our St Mark's Heroes scheme aims to gather as much support as possible to help our children with their learning. It could involve reading with a child, supporting a small group, or generally helping in class. It could be helping out at lunchtimes. It's also great experience if you're looking to get more involved in schools. We'll provide the training! There would be a simple application form to complete, a chat with Mr Applegate, and a free DBS check to complete. Click here to register your interest, and to find out more. Thank you for thinking about this – and for thinking of the difference you could make!
Individual School photographs
On Monday 27th September, our school photographers will be coming to school to take the children's individual school photographs.
Please can we ask that your child comes to school in their St Mark's sweatshirt or cardigan for the photo.
Year 4 children will need to wear their school uniform please, rather than their PE kits. They will not need their PE kits for this week only.
We are hoping to arrange a date in the Spring for sibling photos.
Timings of pickups and dropoffs
Based on surnames
Drop-off: A-L 8:30-8:40am, M-Z 8:40am to 8:50am
Collection: A-L 3:10-3:15pm, M-Z 3:15pm-3:20pm
Map is here.
Disney+ !
Do you have Disney+? Have you checked the parental controls? If you'd like to find out more, click here.
Year 6 – Thinking about Year 7
Year 6 – Secondary schools are already gearing up to show you and your child around. Applications for year
7 places for September 2022 (current Year 6s) open on the 13th September 2021 and close on the 31st October 2021. Any later applications are not considered in the first round of school allocation and will be unlikely to be awarded their first choice of school so it is essential that you get your child's application in on time.
Spotlight Clubs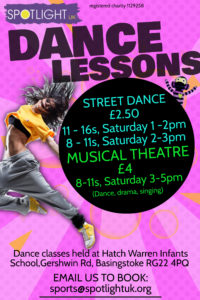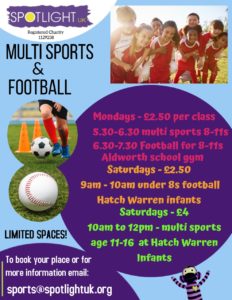 Dates for your diaries
Year Group Key Information Session – Online, using Google Meet. Make sure you can login to Google Meet before the meeting! It's a chance to meet the teachers and find out important information about your child's learning for the year. Links will be posted on the Google Classroom Stream just before the session begins.
Monday 27th Sept – Y4 – 4pm
Monday 27th Sept – Y6 – 5pm
Tuesday 28th Sept – Y2 – 4pm
Tuesday 28th Sept – Y3 – 5pm
Thursday 30th Sept – Y1 – 4pm
Thursday 30th Sept – Y5 – 5pm
Parents' Evenings will be a 10 minute slot, online. Further details will follow, but dates/times are:
Monday 18th Oct, 4-6:30pm
Tuesday 2nd Nov 3:40-5:50pm
Thursday 4th Nov 4-6pm
School Payments
Just a reminder that we remain a cashless school.
Please pay for Breakfast Club, school dinners, trips and any other items via your ScoPay account. Thank you
Census Day for KS1 School Dinners
On Thursday 7th October, it's Census Day for all KS1 children who are entitled to Universal Free School Meals (all children in Years R, 1 and 2).
The amount of funding we receive as a school, depends on how many dinners are ordered on that day.
Could you please encourage your child in Year R-Year 2 to order a school dinner on this day. The menu options have been changed to:
Red: Fish & Chips
Green: Pizza
White: Jacket Potato with vegetarian sausages
Thank you :-)
Flu Vaccines
The School Nursing Team will be here on Wednesday 17th November to administer the Flu Vaccine for all children Year R-Year 6.
Consent forms will be sent home shortly.
Well done to:
Year 1: Sienna, Thompson, Luke

Year 2: Harry, Oliver, Henry

Year 3: Joseph, Dollie-Mae, Jack T

Year 4: Florence, Chloe Ma, Callum

Year 5: Sam L, Harry A, Imogen

Year 6: Sienna, Stanley, Lexie
Rock Stars 
Tournament Results: Winning classes
Year 3 – 3T
Year 4 – 4T
year 5 – 5F
Year 6 – 6S
Best Effort of the Week:
Year 6 – Ryan R, Millie C, Harry B, Igor L, Chelsea P, Jessica R 
Year 5 – Irebami A, Iremide A, Anaya O, Isla B, Eddie H, Liam M
Year 4 – Jack D, Elizabeth B, Gabriella D, George P, Olivia N, Jeffrey C, George H
Year 3 – Emily H, Freyja O,  Amber S, Jack T, Benjamin T, Ewan B
Numbots best effort:
Year1: Ella, Milo, Oliver
Year 2: Ben G, Maya, Olivia H
Bug Club Awards:
Year 1: Gracie H, Harry B, Owen, Eva B, Max H, Abbie
Year 2: Arianne, Edward, Jackson, Elizabeth, Mia
Year R Tours for September 2022
Are you thinking about your child joining us in September 2022? Come and find out more about us at our online and onsite sessions!
Zoom Information Session:
No need to book! Both Zooms are the same.
Oct 7th Year R Info Zoom – 5pm Link here
Nov 15th Year R Info Zoom – 6pm Link here
Onsite Tours:
Please register here.
Oct 12th Year R

Tour

– 6-7pm
Nov 9th Year R 

Tour

5-6pm
Dec 2nd Year R 

Tour

 5-6pm
Come along to the main entrance and we'll direct you.
The Costello School Open Evening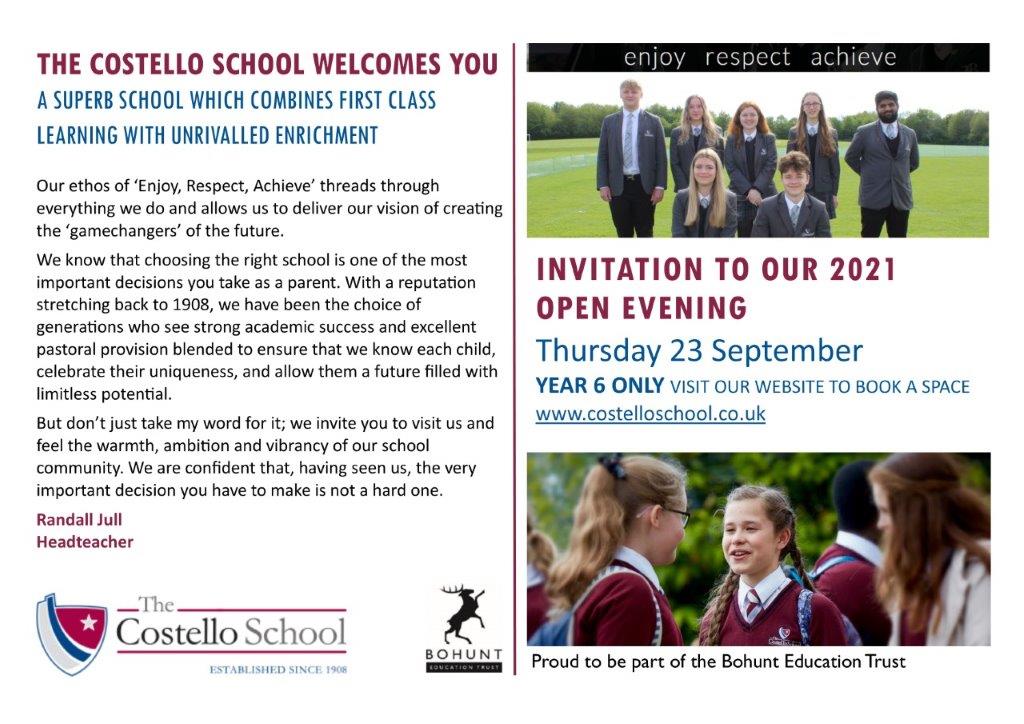 FOSM – Support Our School!
About FOSM
The 'Friends of St Mark's' (FOSM) was formed early in the life of the school. All parents are automatically members and our committee organises social events for children and adults and fund-raising events such as Key Stage discos, Easter Egg Hunts and Summer Fun days.
Over the last few years the 'Friends' have donated money that has contributed towards extra resources to benefit the children at St. Mark's which has included playground equipment, books for the school library, and general school funds. We are now a registered charity, too. Charity number: 1188879
Join our Facebook group here.