Christmas Art
To add a touch of Christmas Spirit, each year group at St Mark's has been getting creative designing and making a piece of Christmas art which represents a particular Christmas carol.
A group of children volunteered themselves to be involved in our Year 6 Christmas Art where they created a picture to represent 'Hark the Herald'. Each child was given a piece of an original picture; they then used their observational skills to transcribe this onto a larger piece of sugar paper using the medium of oil pastels. The children were amazed when we put all the pieces back together.
Our finished artwork!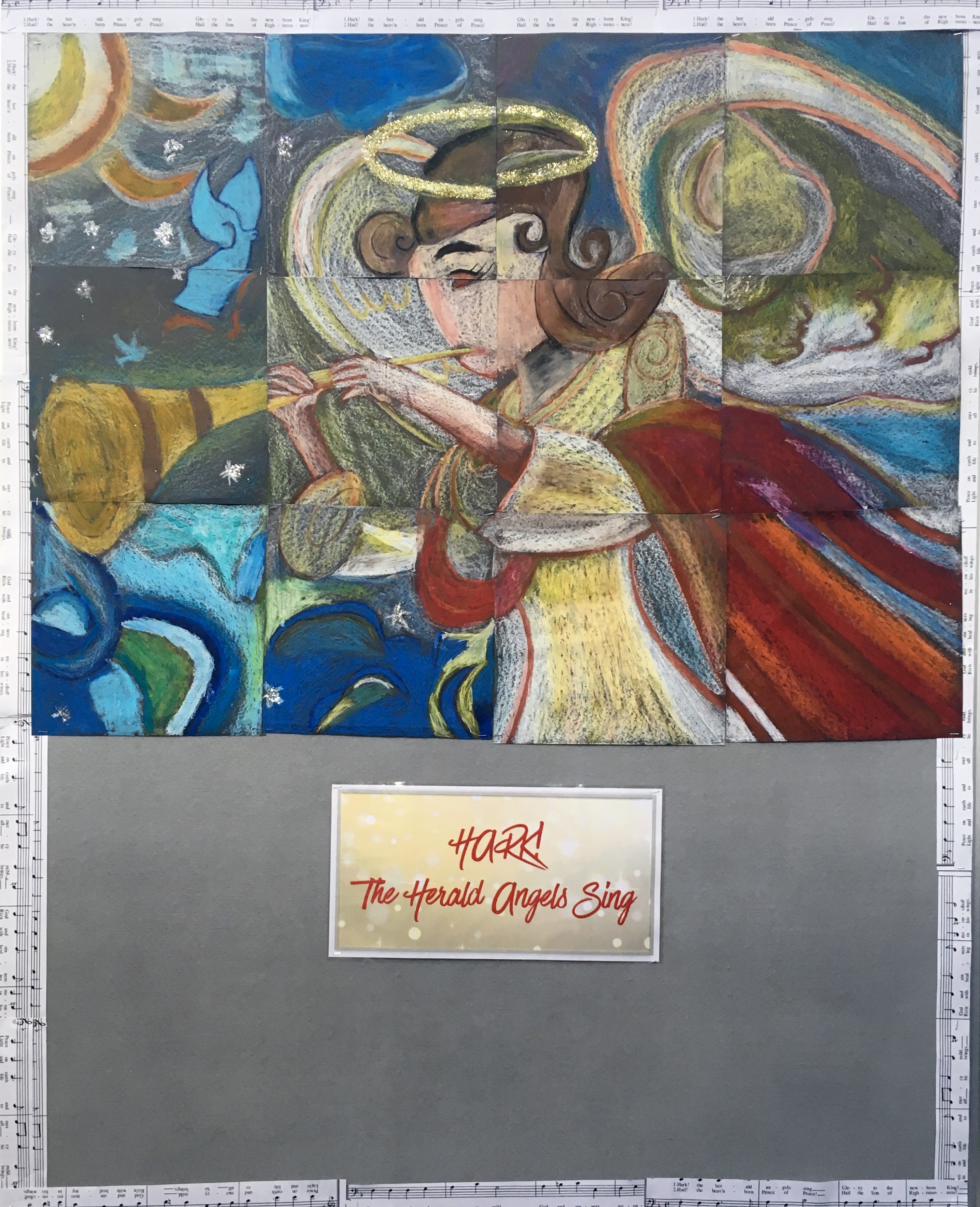 Our artwork is displayed on the middle grey board in the office if you would like to have a look over the coming weeks.
Christmas Carol Concert
Just a reminder to return the permission slip to attend the Christmas Carol Concert evening performance on Tuesday 18th December. It is an expectation that all children attend unless we are informed otherwise.
Evacuation Day
Our evacuation day is Monday and we have a range of activities planned for this special enrichment day. See our previous post for a reminder of the details:
Regards,
Year 6 Team