Message from Mr Applegate
Summary
See email from Friday about key worker return. Responses in by 12pm.
Join us for whole school 'virtual' worship – this Wednesday, 9:15am. The link is here.
Google Meet Schedule here.
Children in school won't join in Google Meets, but have other opportunities to meet with teacher.
Details
This week, we've been busy supporting children at home and school. Home learning continues, and I am so proud to see the children's efforts as they submit their work through G/C. The children at school have coped remarkably well too, given all the restrictions in place with social distancing.
On Friday, we emailed out an update letter about what school looks like at the moment, as well as a form for key worker parents who may need a place at school. Please can this form be completed by Monday at 12pm.
We're excited to have a whole school worship on Wednesday 10th June, at 9:15am. Worships at St Mark's are a very special time, and we'd like to re-introduce this into our virtual offering. Hopefully it will be a special way of all in our community – at home and at school – coming together. The link is here.
Thank you for your patience in our Google Meets – we appreciate sometimes there are technology issues! We will be using the new timetable, which can be found here. For children in school: Due to the logistics of children being in bubbles, they won't be joining in the class meets. It's just too complicated because the bubbles don't relate to classes. Where it works without any adjustment, we'll try it, but please assume they won't be able to join in. Thank you for your understanding. Things that sound simple aren't always simple!
Have a good week, Mr Applegate
Super Art Work
A beautiful painting by Alistair in 3BE! Inspired by the book, "The Boy, the Mole, the Fox and the Horse". Well done Alistair!
Google Classroom – Viewing Comments & Submitting Work
We hope you're enjoying classrooms. It's working well overall.
However, we've noticed that a few children are doing the activities but aren't handing it in. Don't forget to click on the hand-in button, and to check back later to see the comments from the teachers or LSAs.
Here are two helpful tutorials which include adding work that's been done on paper.
Only Joking!
What did the left eye say to the right eye? Between us, something smells!
Why did the teddy bear say no to dessert? Because she was stuffed.
What do you call a droid that takes the long way around? R2 detour.
What kind of tree fits in your hand? A palm tree!
Have a good joke? Email them in and we may use them in our next newsletter!
HeartSmart Family
Have a look here for how you can use a daily Boris video to support your child's emotional health!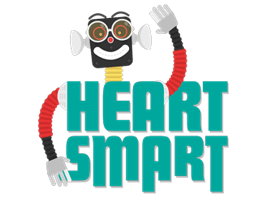 Email and Contact Details
If you don't receive the school newsletter and year group emails via email, you can Sign up here!
Remember, if you change your contact details, please let the office know here.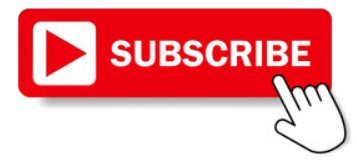 School Lunch Menu
Recent posts from our website
Get in touch with us