A note from Mr Applegate
I know you'll join me in sending huge congratulations to Mrs Mitchell and family- they are delighted to share their news of new baby Evie Rae! Mother and baby are doing well!
The children continue to work exceptionally hard. I'm so pleased with their attitude towards their learning! As is Simba, who thought he might teach in 6B today!
Do take time to read throrugh our survey results below. We want to be transparent in what's working well and how we can improve, and really appreciate your feedback. 100% of the 235 responses said they would recommend our school to others, which is great.
We'll have an update about school bags coming soon – please don't bring them in yet and especially please don't go out and buy one!
Reminders:
Please help you child not to run on the green hills/meadow areas, but to walk on the paths.
Please email us if your child goes for a PCR, and also when the result comes back – covid@stmarksce.org.uk
Finally, a huge thank you to
B&M Fencing
who are helping us with the delivery of our new barrier, saving over £200 as it needed specialist delivery! We really appreciate it!
Have a great weekend! Mr Applegate :)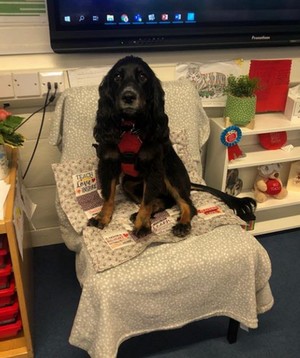 Christmas at St Mark's!
Christmas Cards – If your child would like to send cards to other children in our school, please bring them in by Tues 14 Dec. Remember to put the recieving child's name and class or year group on the envelope!
Christmas Lunch – Thursday 16th Dec (already ordered)
Christmas FOSM Party – Friday 17th Dec- bring a donation for FOSM, enjoy a brilliant party!
Christmas Jumpers – Friday 17th Dec – whether homemade, decorated or purchased, wear them today!
Carols around the Tree: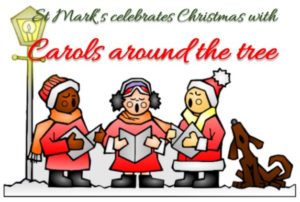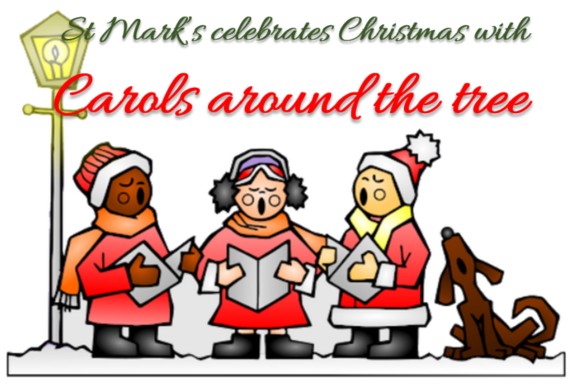 Instead of our normal carol services inside, we're doing things a bit differently this year. Come and join for "Carols around the tree" on our KS1 playground. Fingers crossed for the weather!
Each year group will be performing 1 song, and there will be several Christmas songs for everyone to sing together (we'll provide the words!). Wrap up warm and perhaps wear your Christmas jumper. Join in the magic of Christmas!
Your children will need to be with you throughout the event, apart from the time when they are performing their chosen song.
When and where?
All on the KS1 playground. Enter the school via the side gates as usual.
Year R & 6 – Tues 7th Dec, 5-6pm
Year 1 & 5 – Weds 8th Dec, 5-6pm
Year 2, 3 & 4 – Thurs 9th, 5-6pm
Upcoming Dates for your diary
Election Day – Friday 3rd Dec
Carols around the Christmas Tree – Outside on KS1 playground.     

Year R & 6 – Tues 7th Dec, 5-6pm

     

Year 1 & 5 – Weds 8th Dec, 5-6pm

         

Year 2, 3 & 4 – Thurs 9th, 5-6pm

Christmas Lunch – Thursday 16th Dec
Christmas FOSM Party & Christmas Jumpers – Friday 17th Dec
Ideas for Christmas presents?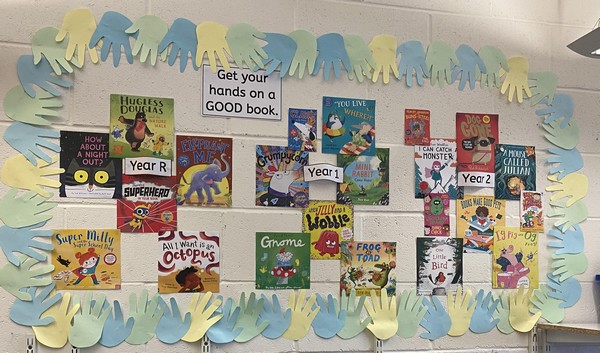 FOSM Raffle – Teepee Birthday Party!
FOSM are happy to announce that we have won a raffle prize for a Sleepy Teepee Party voucher worth £140.00. If you would like to be in with a chance of winning simply send in £2.50 for each raffle ticket, in an envelope clearly marked with the child's name, class, number of entries wanted and the amount enclosed. Change will not be given. Cheques made payable to Friends of St Marks. Closing date for entries will be Friday 10th December. The draw will be made as soon as we have counted and collaborated the entries. Good Luck!!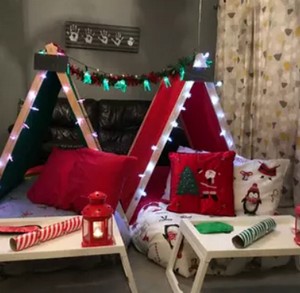 Vaccancies at St Mark's
We are looking for 2 friendly, reliable and enthusiastic people to join our amazing cleaning team.
Hours of work are 3.30pm to 6.30pm Monday to Friday with an hourly rate of £9.25 per hour.
If you would like to apply for the position please email the school office for an application form at adminoffice@st-markscofe.hants.sch.uk
This week in worship…
We talked about the need to do what is right, whatever the situation. It requires courage and perservenance!
Star Learner Awards:
Year R: Evie (Parrots), Alfie C, Finn B
Year 1: Eli S, Alfie J, Kara
Year 2: Jessica, Evie, Jackson
Year 3: Max, Nyasha, Ollie P, Allfie
Year 4: Theo A, Abigail, Rebecca
Year 5: Sam C, Eunice, Aarav
Year 6: Emily, Phoebe, Craig
Rock Stars 
Best effort of the week:
Year 3: Tomasz, Navlyn, Lottie R, Grace, Benjamin
Year 4: George H, Elizabeth, Eleanor, Sebastian
Year 5: Marcus, Sophie G, Liam, Amelia W
Year 6: Madison P, Sophie, Igor, Harry
Numbots best effort:
Year1: Oliver, Eva B, Zoe
Year 2: Mia, Amy, Avani
Star Reader Awards:
Year 1: Samuel, Harrison, Jack
Year 2:  Daisy Bre, Aria, Florence
Year 3: Isabelle C, Amber Daniel, 
Year 4: Florence, William, Imogen
Year 5: Alexis, Imogen, Irebami
Year 6:  Scarlett, Madison S, Zach H
Year R Tours for September 2022
Are you thinking about your child joining us in September 2022? Come and find out more about us at our onsite tour!
Onsite Tours:
Please register here.
Dec 2nd Year R 

Tour

 5-6pm
Come along to the main entrance and we'll direct you.
Hire our facilities!
We're opening up again, so why not hire our hall, field or facilities for a birthday party, fitness class or training event? Click here to find out more.
Children in Need
Thank you for your generosity last Friday, we raised an amazing £865.33 for this fantastic cause.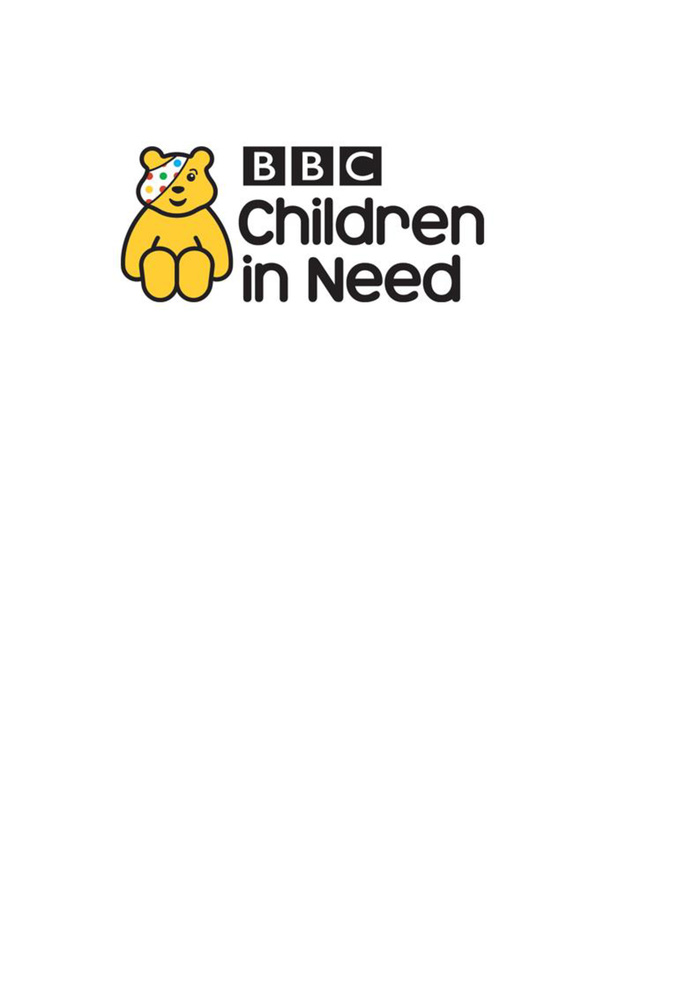 FOSM – Support Our School!
About FOSM
The 'Friends of St Mark's' (FOSM) was formed early in the life of the school. All parents are automatically members and our committee organises social events for children and adults and fund-raising events such as Key Stage discos, Easter Egg Hunts and Summer Fun days.
Over the last few years the 'Friends' have donated money that has contributed towards extra resources to benefit the children at St. Mark's which has included playground equipment, books for the school library, and general school funds. We are now a registered charity, too. Charity number: 1188879
Join our Facebook group here.