We have had a fantastic start to learning about our topic, Space Odyssey. We have started to think about the different planets along with how the Earth orbits and rotates.
Art has been very exciting!! We started off by thinking about the different animals who have been to space, and then created our own animals in space pictures. These we have proudly displayed in the Year 5 corridor and outside the Main Hall.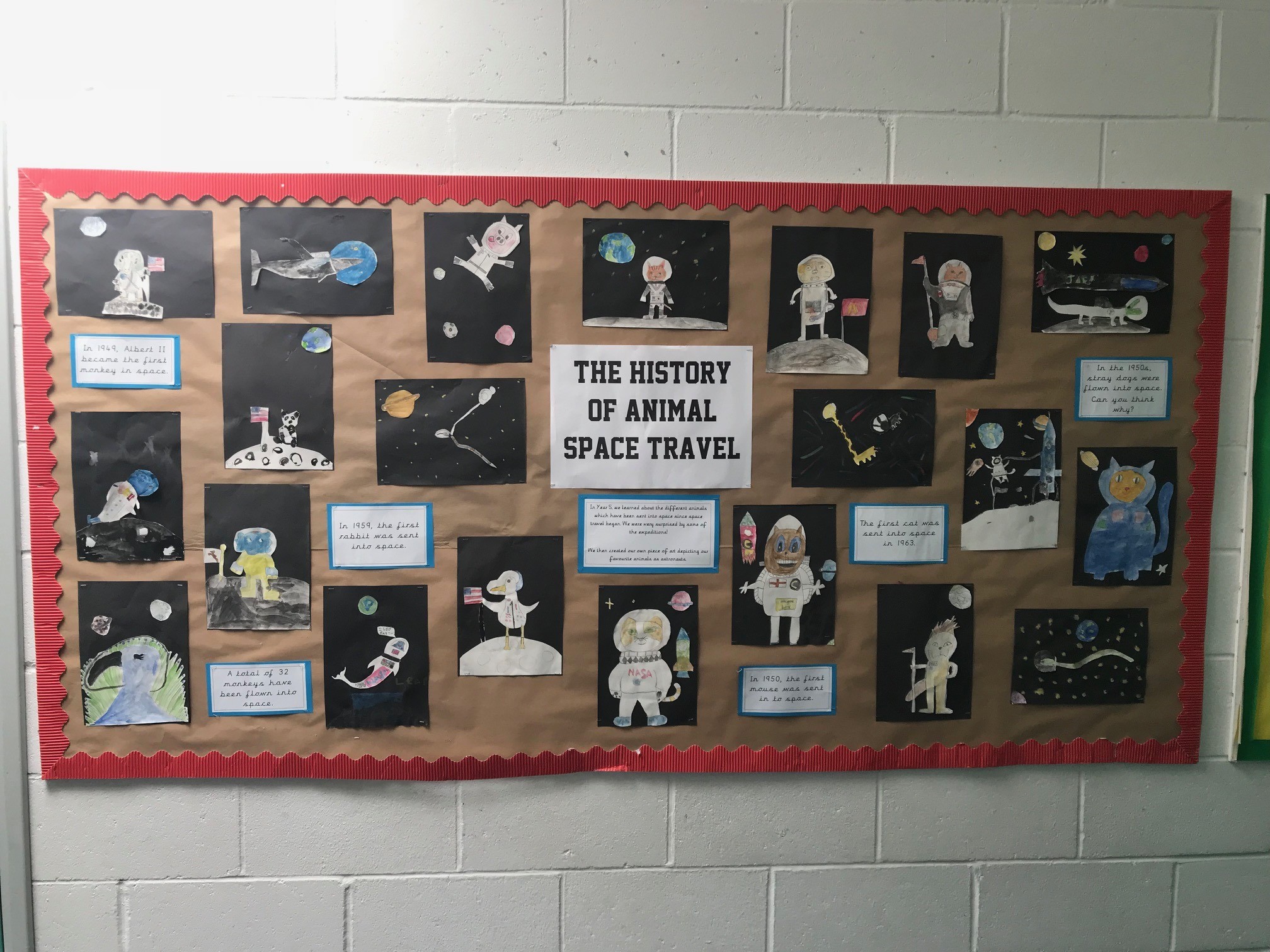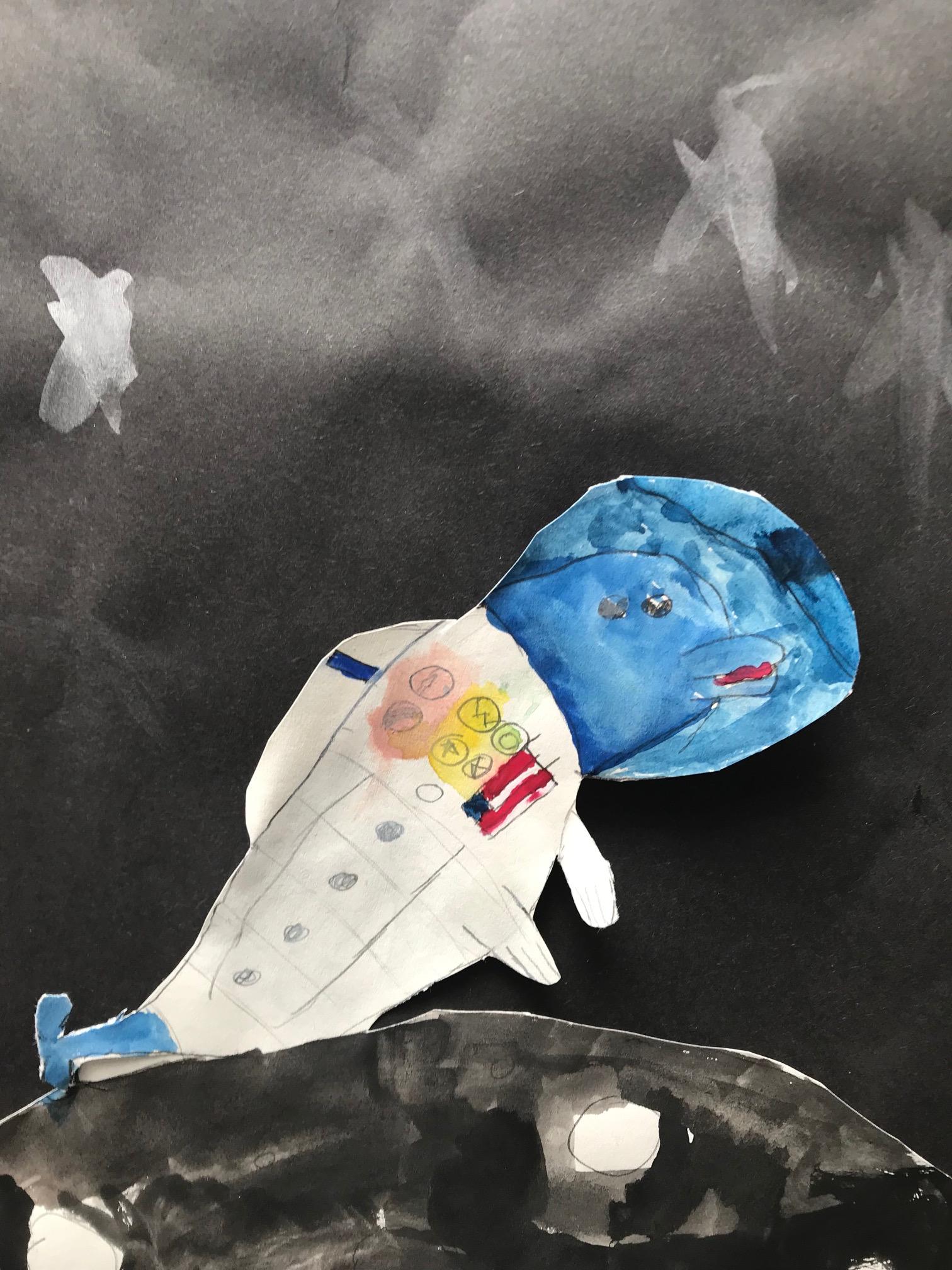 We have since worked on our artistic skills and had the challenge of creating as many hues of  grey to help us create a picture of the moon. For these we needed to mix together black and white in order to create different shades and hues.
We look forward to seeing you tonight at our Curriculum Evening.
The Year 5 Team.