Good Morning Year 2 
Shiver Me Timbers Year 2,
Can you believe that it is Friday already? Weekend Ahoy!!! You have been working so hard that it will soon be time for treat. Remember that today each class has their Zoom meetings and I'm sure you are as excited as we are about the prospect of all getting to see each other. All of your parents were sent the times and links at the beginning of the week so make sure you all check you're ready to go. Remember an adult needs to give permission or a thumbs up at the beginning of the meeting before you can join us. Email us if you have any problems and we'll do our best to sort them out. We'll look forward to welcoming you aboard later. 
As you work today, make sure that you remember to take regular breaks and wash your hands frequently. It is important to try and build in some exercise where you can too. This could be a few simple stretches in-between activities or you could try Joe Wickes or Cosmic Kids for a longer more active break. Above all keep positive and keep going. You are all doing so well and we are incredibly proud of you all!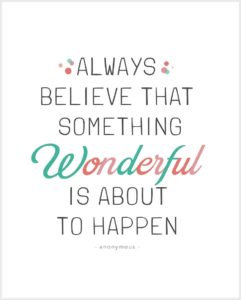 Pirate Clues!  Ahoy Me Hearties!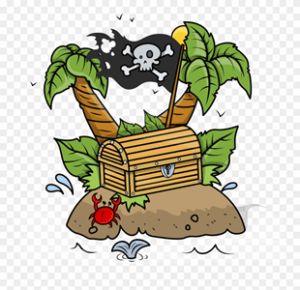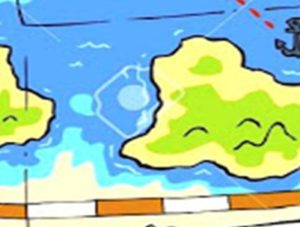 Avast Ye! (Pay attention and check this out!) Map pieces 4 and 5 have been found!! Your super clue decoding led us to all look behind each curtain in our homes! It took a while as those pesky pirates hid the map pieces in the curtain lining! But- eventually- we found two! One in a curtain in Miss Tamblyn's lounge and another in the kitchen curtain at Mrs Rosso's house. 
You have now found 5 of the Map pieces and we are getting closer and closer to finding the treasure! Which is just as well, as we've heard that other pirates are searching for the treasure too! Make sure you use the link below to reveal our latest clue. We are saving up all of the map pieces and will give them to you when we have found them all next week. We will then be able to put the map together and find the treasure!
Yesterday was St.George's Day. If you and your family would like to learn more there is a super worship all about it that you can find using this link: worship
We would love to hear from you and see your lovely work, so please do not hesitate to email us at year2@stmarksce.org.uk. Enjoy your day!
Many thanks,
Year 2 Team 
[passster password="StMarksYoutube*"]
[/passster]
Don't forget you can email us on year2@stmarksce.org.uk. We would love to hear from you if you have a question, need a password, need some help, want to show us your work or even just say hello! Please get your grown up's permission before you email us. We look forward to hearing from you. We may not reply the same day!
Presentation – Please remember to do your very best work. Handwriting and presentation are as important at home as they are in school. You can complete your work in a book or if you need lined or squared paper you can get it here.
Note for parents: Hopefully your children will enjoy working through these activities and can do independently. We completely understand it may be difficult to complete all these tasks due to other family commitments or you are working from home, so please do not worry; complete what you can with your child.
Additional Ongoing Daily Activities
Here are some additional activities for you to have a go at each day if you choose to. Please feel free to do as much or as little of these as you wish. We have added a handwriting booklet that you could work through very gradually, not in one go. You can either print the booklet, or do this onto paper of your own at home. We look forward to seeing how amazing your handwriting will be when we see your work. The Common Exception Words should also be learnt gradually, by selecting 2 or 3 words a week that you should aim to learn along side your weekly spellings.
20 minutes of reading either a school book or a home book.
Practice your 2,5 and 10 times tables using TTRockstars, or a different method.
Practice your weekly spellings which will be provided below, and the Year 2 Common Exception Words.
English
In English today, we will being grammar detectives. You will need to use your learning from the week to try and challenge yourself to answer the questions. Remember: 'No Way through, isn't true!' Keep on going- you can do it!
Maths
Today in maths, we will be having a go at the Friday Maths Challenge!
This is a new resource that has been created by White Rose Maths in collaboration with the BBC Home Learning. It consists of a number of problem solving questions to be worked through. With this sort of question you need to read the question carefully and it will sometimes help to draw or visualise the problem. It is a good sort of question for challenging ourselves and getting us thinking. You may need to remember our learning behaviours and the 'no way through, isn't true!' Keep going-You can do it! The answer will be released on Monday so you can then check and see how well you did. Best of luck!
Use the link below to find this and other questions:
Topic
Today's extra activity is to have a go at this fun pirate game! Who will be the winner in your family? Once you've had a go, perhaps you could make your own pirate game, and stain it with tea to make it look really old!
Link to the game: Pirate game
[passster password="StMarksYoutube*"]
[/passster]
Bye for now!