Overview of the week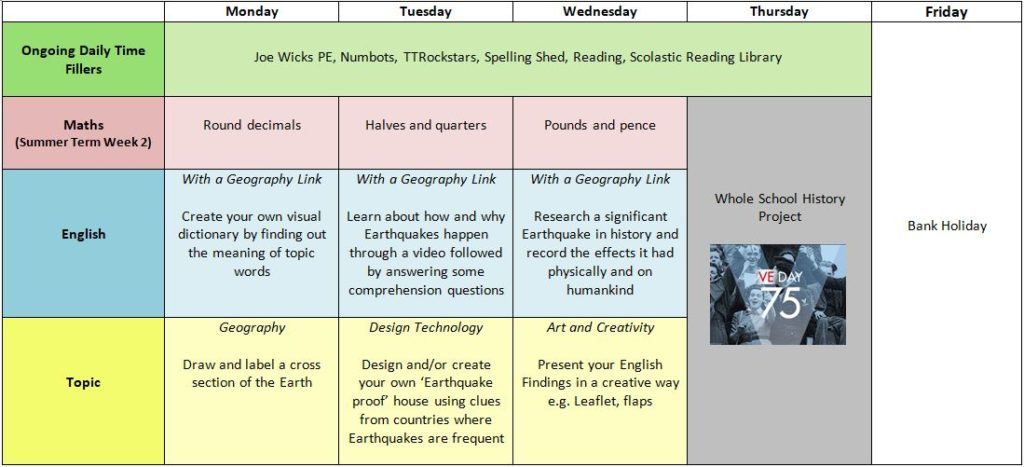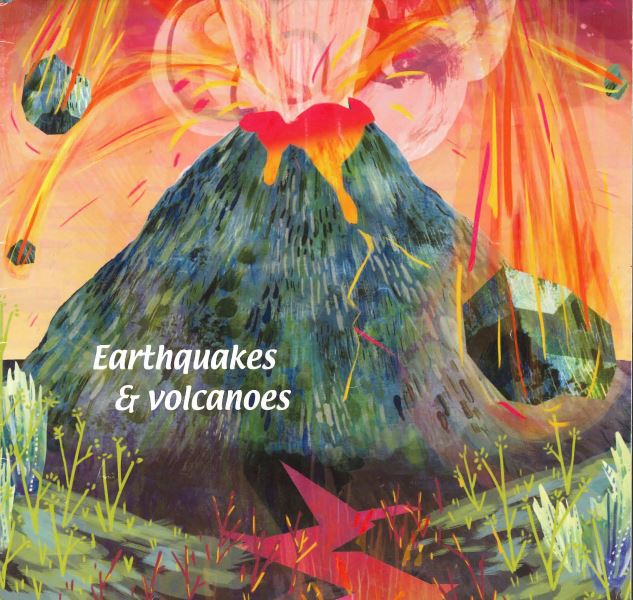 Resources
English – Paper and pen or pencil. Device to watch a video and do some research.
Maths – Paper and pen or pencil. Device to access White Rose videos.
Topic – Paper and pen or pencil. Colouring pencils and ruler. Lego (or similar) optional for Tuesday's DT.
A note from your teachers!
Hello to children and parents of Year 4!
Today we are starting an exciting 3 week unit of work all about Volcanoes and Earthquakes. It's a short week for topic learning as Thursday is a special day dedicated to the 75th Anniversary of VE Day and Friday is a Bank Holiday of course!
This week, we are going to focus on Earthquakes before starting Volcanoes next week. Above, there is an overview of what we will be learning throughout the week so you know what's coming up.
Have a great week, and click on today's date to access the learning for today.
We love seeing your fabulous work!