Year 3 – Thursday 26th March
Good Morning Year 3
Wasn't it lovely seeing the sunshine again yesterday, we do hope you managed to get some fresh air in your garden. Miss Barnett has been enjoying PE with Jo in the mornings and we can see lots of you have from the photos you are sending us. One more day till our battle with Year 4, keep going – it's lovely to see so many of you playing TTRock Stars! 
We are sure you are keeping busy but if you run out of things to do and would like some more ideas, we have lots of websites that have been checked by all the teachers on our website here. Do take a look and let us know how you get on.  Also, if anyone is feeling a little unsure about everything at the moment, there is a super story Dave the Dog, which you can read with a grown up and it will hopefully help you understand and feel reassured about the current advice.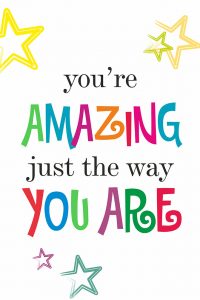 Year 3 Team 
Don't forget you can email us on year3@stmarksce.org.uk. We would love to hear from you if:
1. You have a question
2. Need a password
3. Need some help
4. Want to show us your work
5. Or even just say hello!
Please get your grown up's permission before you email us. We look forward to hearing from you. We will reply ASAP but it may not be the same day!
Presentation – Please remember to do your very best work. Handwriting and presentation are as important at home as they are in school. You can complete your work in a book. in your homework book (if you have it at home) or if you need lined or squared paper you can get it here.
Note for parents:
* Hopefully your children will enjoy working through these activities and can do them independently.
* We completely understand it may be difficult to complete all these tasks due to other family commitments or you are working from home, so please do not worry; complete what you can with your child.
* The work we have set should take about 2 hours maximum spread throughout the day.  
Ongoing Daily Activities
Maths
In maths today, we are looking at measuring with a ruler in centimetres or millimetres.
Complete the maths revision questions on the first slide.
Work your way through the PowerPoint and try to answer the questions. Look carefully to see if you need to measure in cm or mm.
Complete worksheet 1 – Don't forget to check if you need to use cm or mm.
Extra challenge – You don't have to complete this but if you would like to challenge yourself there are some reasoning questions on worksheet 2 to answer. Remember to give a full explanation when answering.
English
Grammar Task: If you have your grammar, punctuation and spelling book at home please complete pages 26 and 27. If you haven't got your book at home – use the PowerPoint (in resources section) and record your answers on paper.
English Task:
1. We would like you to listen to David Walliams reading Spoiled Brad.
2. Find somewhere you can listen quietly and as you are listening think about 'Brad'. What is his character like?
3. Click this link to hear the story – Enjoy.
4. Complete the role on the wall. – Draw your own or download from resources.
Resources you will need:
Your Grammar, punctuation and spelling book
D&T
"Food, glorious food….."
We have been looking at the different foods grown all around the world and at the variety of foods grown in the UK during each season.
Can you use this knowledge to design and maybe even make something healthy and delicious? We'd love to see what you come up with but please don't feel you have to make anything. Using your knowledge in a creative way is what we are looking for…. and what you are very good at.
Have fun!
Resources you will need:
PowerPoint to work through the slides
Paper
Have a super evening! Enjoy the sunshine in your garden!