This week's top news & reminders
Diary –See dates for our "Key Information Sessions" coming up soon. A chance to come into school.
Action – We are refreshing our permissions for the new academic year and have emailed out a new "permissions and getting home arrangements" form

to be completed ASAP

please. Thank you! The form can be found here. If you do not know your safe word please contact the office (it was emailed out today too).
Diary – FOSM (PTA) AGM – Mon 12th Sept – 7.30pm in the school hall. Come along and meet the FOSM team and find out what they do….and how you could help?
PE – starts w/c 12th Sept – see dates below in our PE section. Children can wear PE kit to school (including shorts for gym – see below)
Have your job/benefits circumstances changed? You may be entitled to Free School Meals and further funding for the school. Check online here.
Unfortuantely we won't be carrying on with BugClub – it just didn't have enough use to warrant the high cost.
Snacks – For children in years R, 1 and 2 – a portion of either fruit or veg will be given for free each day. For all children, snacks need to be healthy – and no nuts, especially Nutella!
Gardener – do you know someone who would like to volunteer and hour or two a week and help with some gardening? Contact the office if so!
We're pleased to welcome Mrs Jane Vickers to the school crossing patrol team (note that they are employed by Hampshire County Council)
Can you sponsor Rebecca in Year 3 as she raises £500 for our outdoor revamp?!
Key Information Sessions:
Come in and find out about the year ahead for your child. Learn about the curriculum, the expectations, the events, the fun, and more. See what your child has achieved so far, too! 
Year 1 –

Monday 26th Sept 5:45pm

Year 2 – Tuesday 20th Sept 6:45pm
Year 3 – Wednesday 21st Sept 5pm
Year 4 –

Monday 26th Sept 5pm

 
Year 5 – Tuesday 20th Sept 6pm
Year 6 – Wednesday 21st Sept 5:45pm
Note that there isn't a session for Year R pupils due to their recent start.
A note from Mr Applegate
What a week – full of many  'firsts', changes and hard work. There has been a lovely atmosphere around school. 
A huge welcome to our new children and parents of St Mark's. We hope it's been a really successful week and you feel at home with us.
Our new lunch service has been a real success, and it's now a highlight of our school. Fresh and healthy food in a dining room experience, served with a smile. The children have been excited about it, too. A special thanks Pabulum, our Deputy Head Teacher Nikki Ford and our Assistant Head Teachers Hannah Carter and Jo Rosso for making it all possible.
There's lots in our newsletter – thank you for taking the time to read through it. Have a great weekend.
Best wishes, Mr Applegate
Home and School Reading
Children will be bringing home a green reading log over the next few days. This will replace the reading record cards that we have had over the last few years. Please send the log and their reading books into school with your child each day.
School reading:
In school, reading is recorded in a class folder and we will use a stamp saying that: 'your child has read with an adult today' or with a signature.
Frequent reading is encouraged both in and out of school. Each class will have a class reader to share and enjoy as a class.
From Year 2 onwards, children also complete regular reading tasks in class which develop their fluency and comprehension. This won't be recorded in the log.
Home reading:
We ask that children read at least 4 times per week. Please could you, or your child, sign their reading log.
Each time your child reads 4 times per week, they will receive a raffle ticket that will be put into a class pot. Tickets will be drawn from the pot and a book prize will be awarded at the end of each half term. The more tickets that each child has in the pot, the better their chance of winning.
Star reader certificates will also be awarded by the teacher each week in Celebration Worship on a Friday.
Over the year, children will also bring home a class book pack/bag or box which has some carefully selected titles picked by your child's class teacher. These packs also contain a sachet of hot chocolate for your child to enjoy whilst reading these books. Please share these books with your child. They will have the books for up to a week and will hopefully build an excitement for books and reading.
Books that will come home each week:
Library book- changed each week. To come in on your class library day.
Read Write Inc. book (carefully matched to their phonic teaching for children learning RWI) These will begin coming home from 19th September for children who are on the RWI scheme and need to come into school every day.
Children on RWI will also be able to access eBooks through Oxford Owl that are again matched to the phonics they are learning. Any additional books sent home are books to be shared with your child to promote a love of reading.
ORT/Big Cat/Real books matched to their reading ability (once they are off RWI and know all of their sounds). These books need to come into school every day.
We are stopping Bug Club as it was not being used by many children.
Agents of Change
Well done to Jack N in Year 4, who is changing our world by litter picking on his route to school!
Does your child have a story? Let us know!
Regular news for parents & carers
Breakfast Club – just show up – details here.
SCL after-school club – click here for full details. September prices are £14 for a full session, £11 from 4:15pm.

Collection from the SMALL HALL on Tuesdays please

Uniform – click here for details, including Skoolkit ordering
School bags – can be ordered here
Absence – Please report absences via phone or email here by 9am. If you need to request a future absence, please use this form.
Please check our community news section too!
Outside Areas Revamp – Update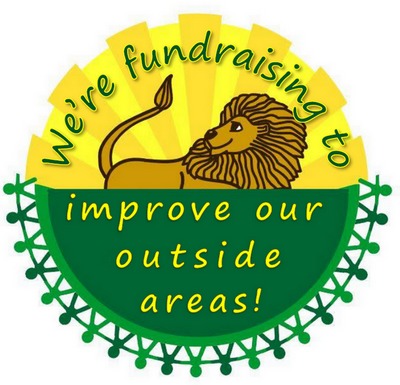 Work has begun on our outside area! We shared with the children in worship what some of our plans are. You may have heard the ideas of hens, ponds, forest areas, climbing equipment and more, sensory garden, reflection garden and more. We've started work on the Year R area and our farm. Please know that your generosity is making this a reality, and we are all very excited!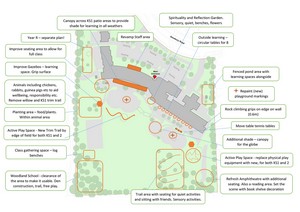 FOSM AGM
Can I ask you to come to our AGM, where we will be looking at at electing a new team for FOSM? Nominations are already being accepted for Chair, treasurer and secretary. Please submit names to the Chair (chair.fosm@stmarksce.org.uk) by start of the meeting where a vote will be held to select the new representatives. Anyone attending the meeting can also put themselves forward for any of the roles. FOSM is a friendly team who are passionate about helping the children and community of St Mark's. So save the date – Monday 12th September (7:30pm). Thanks! 
Foundation Governor Required!
We have a brilliant governing body, and have a vacancy for a foundation governor. Why not join us?
A foundation governor is appointed to the governing body to support the religious character of the school. In church schools, governors are guardians of the vision and Christian ethos, keeping it alive and ensuring that it is implemented.
Being a governor also involves meeting with other governors (12 meetings across the year), meeting with staff a few times across the year, and visiting the school to help us show we are doing all that we need to be doing!
If you are interested in finding out more, please email the office here. Or why not suggest this to someone you think might be interested?! 
School Events, Lunches, and Clubs
Upcoming events and trips
Everyone:
FOSM AGM: Mon 12th Sept
Bank Holiday: Mon 19th Sept
Key Information Sessions:
Held at school (in person!)
Year 1 – Monday 26th Sept 5:45pm
Year 2 – Tuesday 20th Sept 6:45pm
Year 3 – Wednesday 21st Sept 5pm
Year 4 – Monday 26th Sept 5pm
Year 5 – Tuesday 20th Sept 6pm
Year 6 – Wednesday 21st Sept 5:45pm
Year 5:
Winchester Science Museum Trip: Thurs 20th October
No SCL after school club available on Friday 21st October 2022 & Friday 31st March 2023.
Academic year dates
Inset Days – Tuesday 3rd January 2023, Friday 31st March 2023, Monday 5th June 2023
Term dates for 2022-2023 –  Click here for more info
Clubs
Email have started going out for September 2022/3 clubs now. If you have applied for a place please bear with us whilst we process applications – we will get back to you as soon as we can.
Clubs start w/c 19th September.
Meals
Children have enjoyed being back in the main hall for lunches and our new caterers Pabulum have done a wonderful job feeding everyone during the first week of term. It has been a big change to school life and we are so proud of the children for adapting so well!
Status: special menu on Tues 13th September only
Week 3 next week (please see here for the menus)
Here is a special menu for Tuesday 13th September from Pabulum. It will be displayed in the lunch hall on the day for children too
PE
PE is starting next week (w/c 12th Sept). A reminder that children can wear PE kit to school on the days they have PE. When children have gym, please can they bring or wear shorts underneath.
Year R – Mondays (gym) and Fridays (outdoor) (starting Mon 26th Sept) 
Year 1 – Wednesdays (outdoor) and Fridays (gym)
Year 2 – Mondays (outdoor) and Wednesdays (dance)
Year 3 – Tuesdays (gym) and Fridays (outdoor)
Year 4 – Wednesdays (outdoor) and Thursdays (dance)
Year 5 – Tuesdays (dance) and Thursdays (outdoor)
Year 6 – Tuesdays (outdoor) and Fridays (dance)
Music of the week!
Morning Mood by Edvard Grieg (1843-1907)
Grieg was a Norwegian composer in the Romantic period of music
Share here!
If you've got some communicty news you'd like to share, let us know.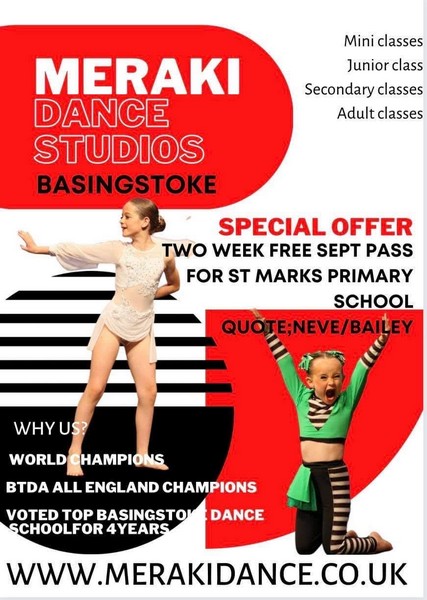 About FOSM
The 'Friends of St Mark's' (FOSM) was formed early in the life of the school. All parents are automatically members and our committee organises social events for children and adults and fund-raising events such as Key Stage discos, Easter Egg Hunts and Summer Fun days.
Over the last few years the 'Friends' have donated money that has contributed towards extra resources to benefit the children at St. Mark's which has included playground equipment, books for the school library, and general school funds. We are now a registered charity, too. Charity number: 1188879
Join our Facebook group here.