Summary
Car Wash – Saturday 12th June! Times are: KS1 10.00 – 11.30 KS2 11.30 – 1.00 If you have children in both, come any time ! Card payments and cash accepted
Rev May – don't forget to say goodbye this week.
Sports Week – for children only! See details below.
Message from Mr Applegate
Rev May: Sadly, it is Rev May's last week with us at St Mark's. Please do wish her all the best – she'll be on the gates as usual this week (Monday KS2, Tuesday KS1), as well as on Friday for 15minutes each. We have LOVED having Rev May in our St Mark's community. Despite starting in July 2019, she has very much become "one of St Mark's", and we are so grateful for her time, support, input and fun. We will be having a special worship on Friday to send her off, too! On behalf of our school, we wish her the very best as she takes up her new post in Chichester.
INSET Update: On our INSET day on Monday, we spent time strengthening our curriculum to ensure it best meets the needs of our children. We looked at the projects we teach, and how we can teach all subjects to help children become experts! We also reviewed how we include, represent, and value everyone in our society through what we teach – irrespective of race, ethnicity, religion etc. Everyone is loved and accepted, and we want our children to really hold that within their own values and actions, and to stand up for injustice.
September Classes: Very soon, we'll be sending you a link to complete an online form regarding friendships for classes for September 2021. It will come via email.
September Plans and Covid: Making decisions about September is tricky – there is no change in government guidance, and possible government delays to 'Freedom Day' on June 21st may or may not impact school. Rest assured we will keep doing our best to ensure children's safety. Please continue to be careful! You may be interested to know that in Basingstoke primaries, there was a total of 11 cases last week alone. We too had a positive case last week, although the child hadn't been at school since before half-term so there was no risk to our pupils, and they didn't have any contact with others during half-term. The family did the right thing in getting a PCR test once there were symptoms, and also isolating. Please remember:
If you or your child has a temperature, persistent cough, or loss/change of taste/smell, they must isolate, along with your household, and get a PCR test immediately. Please also inform the school via covid@stmarksce.org.uk. Please err on the side of caution. Please don't just carry on with normal life if you have symptoms.
A lateral flow (LFD) test is not a replacement for a PCR test. If there are symptoms, a LFD test is no good! It has to be a PCR test. This is a common misconception. LFD tests are used on an ongoing basis when there are no symptoms.
Generosity: On a different note, your generosity knows no bounds! On our Non-uniform day before half-term, you gave £798! And at a recent nearly new sale, you raised £120. This brings our totaliser figure to £18099.92! Amazon Smile has raised over £465 – it's easy! The money raised is being used to cover COVID costs, and to provide children with additional resources including technology, playtime equipment, stationary, books and more. Thank you so much
Mr Applegate
Year 6 Group Photo
The school photographer will be taking a year group photo of our Year 6 children on Wednesday 16th June. If you do not want your child to be included in this photo, please let the school office know.
Sports Week
This year sports day will look a little bit different. Due to Covid, we are unable to all spend the day outside competing for our colour teams with our family and friends to support us. We still want sports day to go ahead and for children to have the opportunities to earn points for their team.
We will be holding a Sports Week from Wed 23rd June to Fri 25th June (reserved dates Mon 28th to Wed 30th June).
Across this week, each year group will have an afternoon where they compete for their colour teams in an Obstacle Race. Then at another point this week, they will attempt the challenge of beating the teachers at a number of different activities.
During sports week, we would like all children across the school to wear sports clothes. On their designated afternoon for the obstacle race, we would like your child to wear their colour team t-shirt – please see timetable below. Class teachers will have list of who is in which colour team if you are unsure.
Obstacle Race Days – team colour t-shirts needed to be worn on this day.
Year 1 and 2 – Weds 23rd June (Reserve Mon 28th)
Year 3 and 5 – Thurs 24th June (Reserve Tues 29th)
Year R, 4 and 6 – Fri 25th June (Reserve Wed 30th)
For the beat the teacher challenge, we are asking for the children to be sponsored. Thanks for all your support, please do ask your child's teachers if you have any questions. Miss Thomas and Miss Barnett
Enjoy our work by Year 2 pupils!
Star Learners
Well done to:
Year R: Harry B, Zachary H, Enrique
Year 1: Alyssa, Elodie, Kelan
Year 2: Nyasha, Freddie, Grace
Year 3: Ayden, George B, Aleiya, Leo
Year 4: James S, Jacob, Felicity
Year 5: Max B, Erica, Travis
Year 6: Lukas, Scarlett S, Mira

Rock Stars & Numbots
Rock Stars best effort:
Year:2: Summer W, Abigail C, Emily H, Freyja O, Nathan C
Year 3: Elizabeth B, Manuel P, Zoe B, Jeffrey C, Harry B
Year 4: Oliver B, Iremide A, Izzy M, Irebami A, Tanisha A
Year 5: Oscar R, David R, Brody P, Jessica W
Year 6: Matilda H, Asani A, Sophie W, Zesiro A, Leah B
Numbots best effort:
Year 1: Alexa A, Camila M, Jacob A
Year 2: Poppy H, Benjamin T, Willow I
FOSM News

The next FOSM car wash is on 12th June.
Amazon smile – Want to help make a difference while you shop in the Amazon app, at no extra cost to you? Simply follow the instructions below to select Friends Of St Mark'S, Hatch Warren as your charity and activate AmazonSmile in the app. Amazon will donate a portion of your eligible mobile app purchases to us. Since starting this, we've raised £465! How it works:
1. Open the Amazon app on your phone
2. Select the main menu (=) & tap on "AmazonSmile" within Programmes & Features
3. Select Friends Of St Mark'S, Hatch Warren as your charity
4. Follow the on-screen instructions to activate AmazonSmile in the mobile app
Summer Holiday Childcare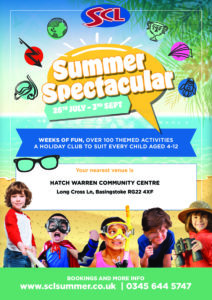 REGULAR NOTICES!
Does your child need after school care?
Two options! 1) SCL, run at school, no need to book in advance – details here! 2) Hatch Warren Community Centre After School Care – details here.
Year 5 Taster and Open Days
The following schools are planning to hold Taster Days for Year 5 pupils:
Brighton Hill School: Friday 9th July Tel: 01256 350606
Aldworth School: Thursday 8th July Tel: 01256 322691
Cranbourne School: Thursday 8th July Tel: 01256 868600
Henry Beaufort School: will be holding their Taster Day online this year. Tel: 01962 880073
Perins School: Open Mornings Thursday 8th & Friday 9th July 8.45am-10.30am. Open evening Thursday 9th July 5pm-7pm Tel: 01962 734361
Please note all dates may be subject to change. Please contact the individual schools for further information.
Year 6 Transitions Days
We have been given the following dates for the Year 6 transition days:
Brighton Hill School: Thursday 1st & Friday 2nd July
Aldworth School: Thursday 1st & Friday 2nd July
Cranbourne School: Thursday 1st & Friday 2nd July
Henry Beaufort School: Wednesday 7th & Thursday 8th July
Perins School: TBC
Bishop Challoner School: Thursday 1st & Friday 2nd July
Dresses and Messes – Customised items, and raising money for FOSM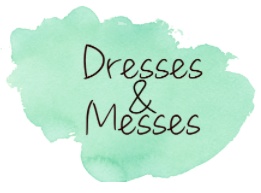 See a wide range of items available, which can be personalised as you wish. All profits go to St Mark's. Enjoy!


How to talk to your child about online safety
Click here for helpful videos from the NSPCC:
https://www.nspcc.org.uk/keeping-children-safe/online-safety/talking-child-online-safety/
Sign-up for our school prayer points mailing list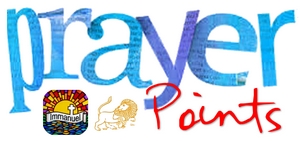 Would you like to join our prayer points mailing list? In conjunction with Immanuel church, this is a new opportunity to receive by email a half-termly prayer
Covid Reminders
Use the email covid@stmarksce.org.uk if you have questions or need to report symptoms or a positive case.
Please keep us updated – for example, of test results.
Read this letter from Public Health England about symptoms and testing.
If a child or parent is at home because of symptoms, please keep the siblings off too. IE the whole household needs to isolate, and the person with symptoms needs to get a test.
We are moving online with homework, spellings and Google Classrooms. If you need help with technology, please do let us know by emailing the office.
If a child is off school but able to work, then Google Classroom work is available – and it should be completed. Teachers spend a lot of time making sure this work is available so no-one misses out!
INSET Days
Thursday 2nd September 2021
Friday 3rd September 2021 (term starts 6th Sept)
Tuesday 4th January 2022
Friday 8th April 2022
Monday 6th June 2022
Online Forms
Recent Posts – have you missed anything?
Support our school whilst you shop!
Going to be absent?
We've moved our absence request form online. This is for absence requests such as holidays, weddings, funeral, special events, and more. You don't need to use this form for sickness or self-isolation (but please email/phone the office if they are unwell).

Email and Contact Details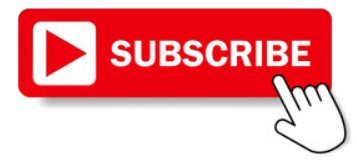 If you don't receive the school newsletter and year group emails via email, you can sign up here!
Remember, if you change your contact details, please let the office know here.