Message from Mr Applegate
Our careers fair is coming up – 4th and 5th of Feb. We would love to have a few more companies and organisations represented. Can you help? Click here for more details. Remember, as parents and carers, you are invited to join your child in visiting the stalls. The timings are as follows:
Tuesday 4th Feb – 9:30: 2T, 2R 10:00: 2B, 6P 10:30: 6C, 6S 11:00: 5F, 5T
Wednesday 5th Feb – 9:30: 5GP, 3B 10:00: 3BE, 3SB 10:30: 4SH, 4EH 11:00: 4T, Bridge
A huge well done to our orchestra who performed so well on Friday afternoon. They are making amazing progress, and we are very proud of them!
Some of our Year 5 students took part in a Basingstoke-wide table-tennis tournament this week. Their behaviour was brilliant, and they played really well. Congratulations also to Hannah who is through to the next round, and will represent St Mark's in Southampton!
Finally, don't forget to sign up for a parents' evening slot here.
Have a great week. Mr A.
Star Learners
Year R – Florence, Owen, Mia
Year 1 – Liam, Chloe, Isabelle
Year 2 – Keegan, Chloe Me, Taya
Year 3 – Emilia, Kayla, Riker
Year 4 – Dylan, Ruby, Millie
Year 5 – Rylan, Isla, Ayush
Year 6 – Harrison, Josh L, Freddy
Attendance
KS1 Class: Penguins Class with 100%
KS2 Class: 3SB & 4SH with 100%
Nut Free School
Just a reminder that we are a nut-free school. Please avoid any products with nuts in them, including those with chocolate-hazelnut. Thank you.
Lots of help needed!
Because of your generosity through fundraising, we've been able to purchase a large volume of books. We now have hundreds of books that need backing with sticky-back plastic. Would you be willing to take home a pile of 20 books to back them? Or even pop in early before pickup or after drop off to do some at school? We would be so grateful. Just pop in to the office and we can go from there. Thank you!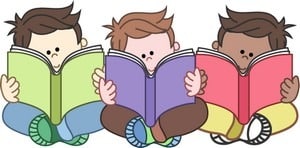 Hatch Warren Community Centre – Car Park
It was reported today by several parents that a driver (parent of the school) drove the wrong way out of the community centre car park. It was very dangerous, and of course against the rules. Thank you to all the drivers who drive safely and respectfully. You are appreciated.
Train to teach with Aspire!
Are you interested in finding out more about a career in teaching? St Mark's are part of the Aspire teacher training network. It's a practical, on-the-job route into teaching.
Click here to find out more, including information events coming up soon. https://www.stmarksprimary.net/aspire-train-to-teach/
Breakfast Club Reminders
Breakfast Club opens at 8am, the cost is £2.50, which includes breakfast.
From 8.20am the cost is £1.00, but does not include breakfast. If you arrive before this time you will be charged the full amount of £2.50 (even at 8:18am, to be fair to all parents).
Doors close at 8.25am; there is no access to the school car park after this time.
SCL February Half Term and INSET Day Childcare
SCL will be holding clubs at Hatch Warren Community Centre and Great Binfields School.
The theme will be Spy School. Please use code 4E15 to receive a 15% discount. Click here to book.
There is also SCL provision at St Mark's for our INSET day on Friday 3rd April. Click here to book.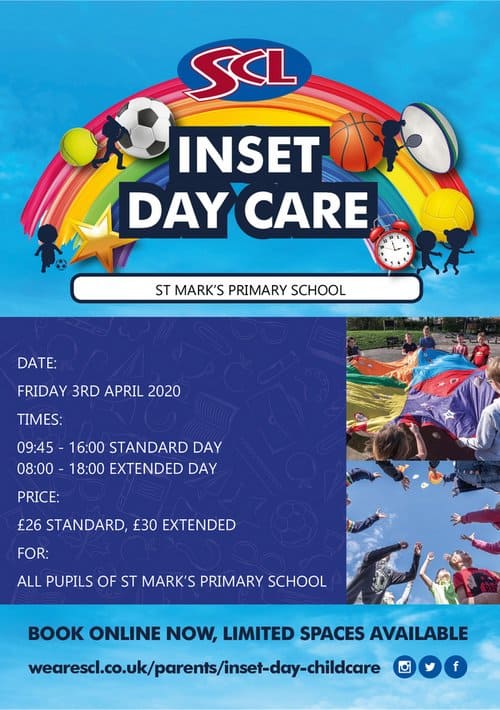 Lateness
As a school we focus on attendance and punctuality for all of our pupils. Lateness for pupils is any time after 8:45am – even if it just a minute! Hampshire's system is that if a child has an ongoing pattern or is persistently late then parents will normally receive a written warning of the possibility of a Penalty Notice being issued. This warning will advise them about the extent of the child's absence. It will warn them that if their child's lateness does not show a significant improvement and if this improvement is not maintained thereafter, a Penalty Notice will be issued without further warning. If you feel you'd like support or advice about any of this, please do not hesitate to get in touch with us.
Alternatively, further information is available here: www.gov.uk/school-attendance-absence/overview
Hatch Warren Community Centre
Click here to find out more about the various events run by our local community centre, including health activities, parent sessions, youth clubs, after school clubs, and more.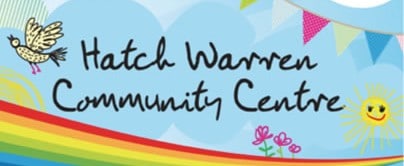 Dates for your diary
Regular notices
Careers Fair

We're excited to be running our St Mark's Careers Fair again! Tuesday 4th and Wednesday 5th February, 9-11:30am. To find out more and to register:
SCL Afterschool Club

Did you know? Our after school club has great features, including:
1. No deposit required. Simply pay as you go.
2. Bookings are online, quick and easy: www.stmarksprimary.net/scl
3. You can book the night before – no need to book weeks in advance, but you can do that too!
4. Children can attend after school clubs, and then go to SCL when they finish – and also pay a reduced rate.
5. There is plenty of space, and the club is financially secure. It's here to stay.
6. An afternoon snack and meal are provided.
7. Activities at SCL are varied and fun.
8. Cost is £12/session, or £9 if attending later because of a school club.
9. Hours are 3:20pm to 6pm.
10. Child care vouchers are accepted!
Hire our Facilities!
St Mark's boasts a large hall, a smaller hall, a kitchenette, a very large field and playgrounds. Our hire rates are very competitive. Our facilities can be hired for:
birthday parties
fitness classes
sport events
celebrations
training events
meetings
and more!
St Mark's are moving with the times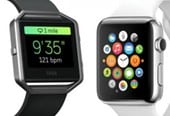 We're aware that techy watches are becoming increasingly popular. We are therefore relaxing our rules to move with the times. If children have a fitbit or tech watch they want to wear to school, this is fine. However, it is done so with the following rules, and failing to follow these rules will result in not being able to wear the watch to school again, or having it taken off the child to give to the parent.
Watches must not be played with in class or during learning time. They must be on mute.
No watches with cameras are allowed.
Watches must not be connected to wireless networks, Bluetooth, networks or otherwise, and must not communicate with each other.
Any damage, loss or theft of watches is not the school's responsibilities. If parents allow their children to bring expensive watches in, they do so knowing that they may be broken or lost. The school will not take responsibility for this or dedicate time to resolving issues – even if it is the result of another child damaging it.
Should this change of rules result in difficulties, the school may reverse the policy!
SCL February Half Term and INSET Day Childcare
SCL will be holding clubs at Hatch Warren Community Centre and Great Binfields School.
The theme will be Spy School. Please use code 4E15 to receive a 15% discount. Click here to book.
There is also SCL provision at St Mark's for our INSET day on Friday 3rd April. Click here to book.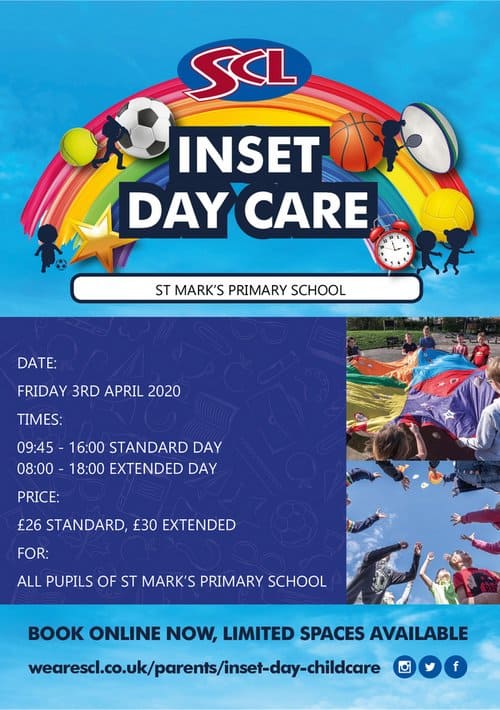 Recent posts from our website
Get in touch with us