Wow! What a busy couple of weeks. How proud we are of all the children and how well they did in their play 'Prickly Hay'. A special well done to Benjamin, Bethany and Alfie – who had many lines to learn and showed true dedication learning these at home.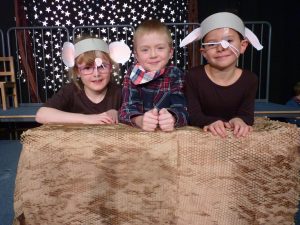 Over the past two weeks the children have been showing their creativity in many ways, from paintings to some super Christmas cards. The children carried out a lovely act of service by making some Christmas cards for those in our community. We have received some lovely thank you letters for the children's super cards.
Can we take this opportunity to say thank you for all our cards and presents. We wish you a Merry Christmas, a super break and look forward to seeing you in the new year.
Year 2 Team