Good Morning Year 2
Hello Year 2,
We hope you've all had a lovely weekend and have enjoyed the lovely weather we have been having. We loved seeing you all the other day on our Zoom chat. It was so nice to see all of your smiling faces and really brightened our day. We miss you all! We think we saw most of you but if you didn't make it this time, we will have others, so please don't worry. You can also keep in contact us via email and send us your news and pictures- we love to hear from you!
How are you feeling today? Can you believe we are already in week 2 of the summer term? Our topic this term is 'Hidden treasures' and we have started with our exciting pirate theme, which we are really pleased you have all engaged so well with. Over the rest of the half term, we will be learning about seeds and plants and a little later, in our geography, we will learn about special places in the world.
Pirate Clues! Ahoy Me Hearties!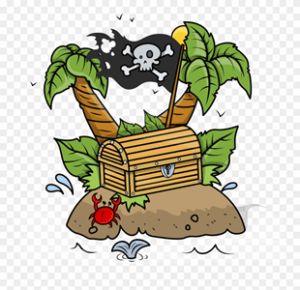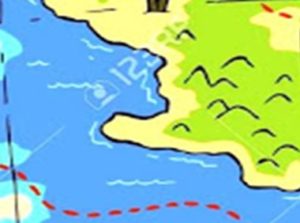 Map piece 6 found in a kitchen drawer at Mrs Rosso's house
We've been overwhelmed by the number of responses to our pirate clues. You certainly are good detectives and speedy decoders of the secret pirate code. You've been keeping us all extremely busy searching! By the end of this week, we hope to have found all of the parts of the map for you to be able to find the treasure. Use the link below and let us know where to look today.
We would love to hear from you and see your lovely work, so please do not hesitate to email us at year2@stmarksce.org.uk. Enjoy your day!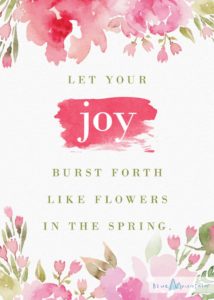 Many thanks,
Year 2 Team
Find today's pirate clue here:
[passster password="StMarksYoutube*"]
[/passster]
Don't forget you can email us on year2@stmarksce.org.uk. We would love to hear from you if you have a question, need a password, need some help, want to show us your work or even just say hello! Please get your grown up's permission before you email us. We look forward to hearing from you. We may not reply the same day!
Presentation – Please remember to do your very best work. Handwriting and presentation are as important at home as they are in school. You can complete your work in a book or if you need lined or squared paper you can get it here.
Note for parents: Hopefully your children will enjoy working through these activities and can do independently. We completely understand it may be difficult to complete all these tasks due to other family commitments or you are working from home, so please do not worry; complete what you can with your child.
Additional Ongoing Daily Activities
Here are some additional activities for you to have a go at each day if you choose to. Please feel free to do as much or as little of these as you wish. We have added a handwriting booklet below (the entire alphabet) that you could work through very gradually, not in one go. You can either print the booklet, or do this onto paper of your own at home. We look forward to seeing how amazing your handwriting will be when we see your work. The Common Exception Words should also be learnt gradually, by selecting 2 or 3 words a week that you should aim to learn along side your weekly spellings.
20 minutes of reading either a school book or a home book.
Practice your 2,5 and 10 times tables using TTRockstars, or a different method.
Practice your weekly spellings which will be provided below, and the Year 2 Common Exception Words.
Go to the scholastic website using the username and password that you have been sent. We have added new books for you to read.
Year-2-weekly-spellings-27.04.20
English
In English this week, we will be planning and writing our own exciting adventure story. We've heard that lots of you have been watching pirate movies and reading pirate books for inspiration so you will be able to use your own ideas in your story. Over the next two days, we will be revising using compound sentences as we learn about pirate adventure stories and the exciting heroic and villainous characters. On Wednesday, we will plan our own story and on Thursday we will write our own adventure.
Today's activity includes a clip for children to watch and it would be advisable for adults to supervise children with this- it only lasts about 1 minute. When they have finished watching, the children can either practise writing compound sentences about the clip ( i.e. A big orange octopus crashed onto the ship and it chased Captain Hook).; or they can write their own short adventure about it including some compound sentences, like the one in the example that's given. Have fun, be creative and challenge yourselves!
Useful resources:
Below is a clip from Peter Pan return to Neverland that you can use to inspire your writing today. Parents there may be an advert at the beginning so please supervise children to skip this. They only need the clip with the octopus so do stop them after this short clip.
Maths
Today in maths, we will be continuing our unit on measure, exploring comparing lengths. Perhaps you can engage your child with this concept by firstly comparing the length of some of their favourite toys, using the language 'shorter' and 'longer' to compare each object. You can then talk about items that you would measure using centimetres, and items that you would measure using metres, reminding your child that a metre is much longer than a cm, as there are 100 cm's in 1 metre. Use a ruler and metre stick if you have one available to help compare different lengths and decide which length is longer, and which is shorter.
As with the other maths lessons shared, there is a video to help explore this concept, as well as an activity sheet to complete. You can then check your answers using the answer sheet provided. Please click on the first link below to access the White Rose page, before completing 'Lesson 1' in 'Summer Term – Week 2'. Please email us if you have any questions regarding this. Good luck!
https://whiterosemaths.com/homelearning/year-2/
Year 2 – Week 2 – Lesson 1 – Comparing length
Year 2 – Week 2 – Lesson 1 – Answer sheet
Answers to Friday's maths challenge should be available here: BBC/Whiterose maths challenge Week 1
Our school daily maths challenge is available here and can be completed in addition to the above lesson if you would like an additional challenge.
Science
Today's extra activity is to find out about the different parts that make up a plant. Now that the weather is warmer and spring is here, the plants are starting to grow. These are growing from seeds, 'hidden treasures' in the soil. Read the poem about plants and then complete the worksheet describing the job of each part of a flowering plant. Perhaps you can go outside and look at plants, and even draw your own. May be you can impress your family by teaching them about the different parts of a plant.
Science activity- parts of a plant
Bye for now!